12 girls from the series will model 12 newly designed dresses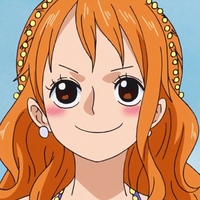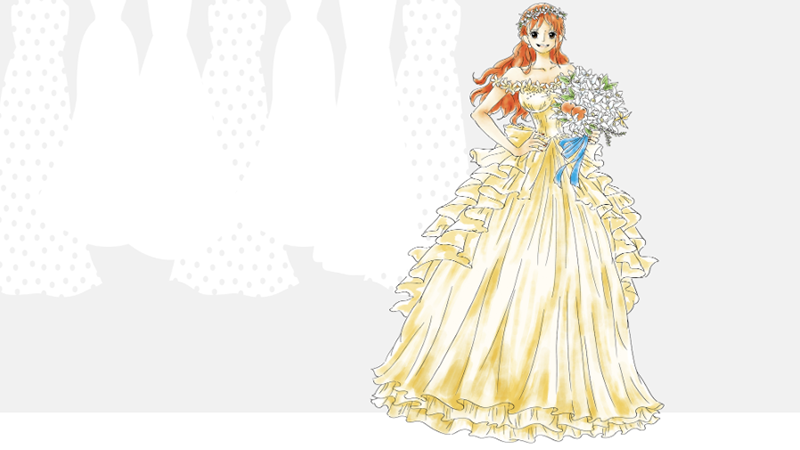 The ladies of One Piece will be taking it in turns to dress as beautiful brides for the next 12 months—starting with Nami!
PLACOLE WEDDING is teaming up with the popular title to create twelve unique wedding dress designs, each styled to one of the ladies. Nami's look was revealed today: a pale orange A-line dress decorated with tangerine flowers. Her bouquet also has some appropriate color (and fruit!) theming touches: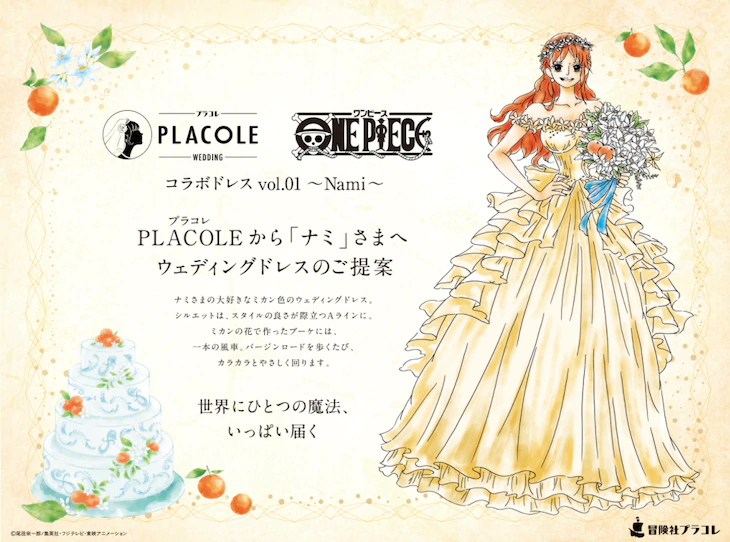 The best part? Nami's dress (and the eleven to follow) will actually be made by PLACOLE! The real-world version will be revealed on the project's site in November.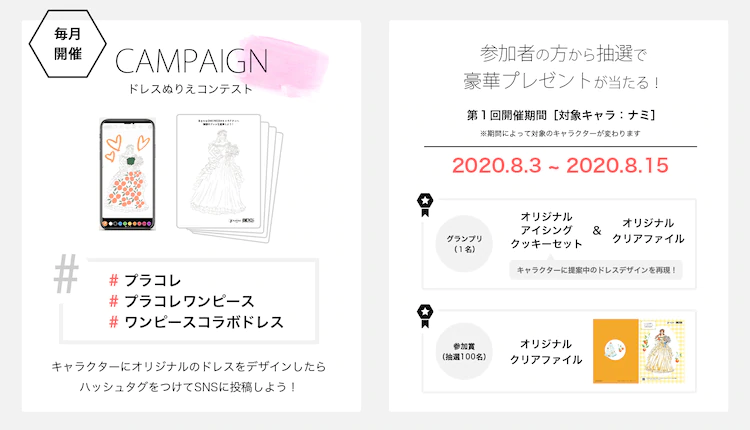 In the meantime, a coloring campaign is underway featuring a line-art version of Nami's dress. Fans can download the line art, color it, and share it to Twitter with the contest's hashtags for a chance at prizes. 100 lucky scribblers will get a clear file featuring Nami's wedding ensemble, and one will get the clear file plus an original iced cookie set.
The One Piece x PLACOLE wedding dress campaign will run until July 2021. Which character are you hoping will feature in September?
>> One Piece x PLACOLE Collaboration Page
Source: Comic Natalie