Ya'll are really interested in Sesshomaru's dating life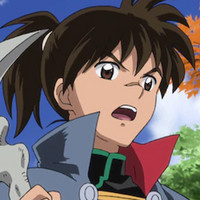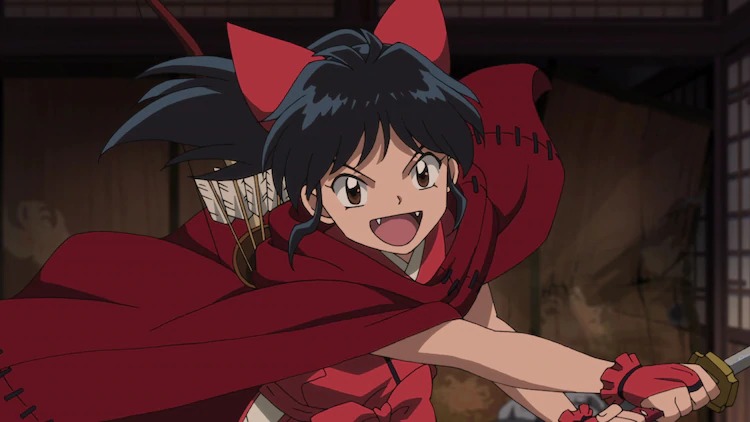 The first full trailer for the InuYasha spin-off/sequel TV anime Yashahime: Princess Half-Demon released earlier today and fans of InuYasha couldn't get enough of it, causing the previous TV anime series to trend on Twitter in the United States, with over 20k tweets as of writing! Mostly about the children we'll soon get to know when Yashahime: Princess Half-Demon premieres on October 3 in Japan, and a surprising amount of people wondering about Sesshomaru's dating life...
She is just like her parent ????
Moroha has kagome's and inuyasha's power combined ????❤ but first of all, i love her character cause very similar with inuyasha, i mean look at her, she's just like kagome who is possessed by inuyasha ????❤ her low temper is the best ???? pic.twitter.com/Fx8IfaMPmQ

— Ratu Putri (@Queens_june) August 7, 2020
Oh she looks just like SESSHOUMARU! ????????????✨#inuyasha pic.twitter.com/G1NfhHpPd9

— Maria (@sailornights) August 7, 2020
Inuyasha & Kagome snapped when they made Moroha pic.twitter.com/bi9HQiXryr

— Decimo ❷ (@decimoXIV) August 7, 2020
MIROKU AND SANGO'S SON???? I AM CRYING!!!! ???????????? #inuyasha pic.twitter.com/8sh73njfee

— DFFOO Queenie???????????? (@Pokemonqueennn) August 7, 2020
kagome and inuyasha have a child like an actual canon child i still can't believe it it's so beautiful to see pic.twitter.com/nyKEkrMDqD

— ♡ mikaela ミ☆ (@gojoslut) August 7, 2020
Good to know that Yashahime will continue the tradition of containing top quality feets like in the original Inuyasha series. ;3 pic.twitter.com/MzWy7p6Ev4

— SerasKF (@kawaiifeet) August 7, 2020
Yashahime : "yeah we tortured you in inuyasha but we made you hot in the new series" pic.twitter.com/HIzJ9cxSAe

— [NNAMIER] (@NnamierArt) August 7, 2020
PLEASE MY CHILDHOOD DJDIDNFIFKIEDK INUYASHA AND KAGOMES POWERS COMBINED AND SANGO AND MIROKUS SON HELP pic.twitter.com/LUeNl9fF1Q

— ˗ˏˋɯoonɔɥıld⁷ˎˊ˗ (@httphobiwrld) August 7, 2020
My inner Inuyasha obsessed teen self after Hearing The news: #Yashahime pic.twitter.com/fqJ28ZwQ37

— Sadiroth. (@TheLazy_moruo) August 7, 2020
Inuyasha this, who did Sesshomaru that. All I wanna know if I will see this man again? #InuyashaSequel pic.twitter.com/DxkRRCBQ2Y

— Jenny (@BubblyDreamJenn) August 7, 2020
Is anyone else getting emotional after the inuyasha trailer? Like bro that's are whole childhood right there and now that we've matured it's come back to make us more memories pic.twitter.com/Hga8p6L0Cb

— Lia ツ (@kyLauvly) August 7, 2020
moroha literally has the PERFECT combination of both her parents features...this series is gonna be fire. i already know it. #inuyasha #Yashahime

— nicole ⁷ (@sterlingpkjm) August 7, 2020
Yashahime: Princess Half-Demon premieres in Japan on YTV on October 3, meaning you might just get your answers then! If you missed the trailer from earlier in the day, or just want to rewatch it, here it is!

----
Daryl Harding is a Japan Correspondent for Crunchyroll News. He also runs a YouTube channel about Japan stuff called TheDoctorDazza, tweets at @DoctorDazza, and posts photos of his travels on Instagram.