Se estrenará el 1 de septiembre.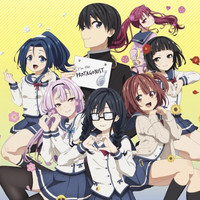 Esta semana llega un poco más de ORESUKI a Crunchyroll pues la OVA ORESUKI Are you the only one who loves me? se unirá a nuestro catálogo el 1 de septiembre a las 20:00, hora del Pacífico.
ORESUKI Are you the only one who loves me? OVA
Estreno: 1 de septiembre at 8:00pm PT
Territorios: Norteamérica, Latinoamérica, Reino Unido, Irlanda, Australia, Nueva Zelanda
Hose es el protagonista de comedia romántica definitivo, tiene más talento que yo y es mejor que yo en todo. Y vamos a enfrentarnos en las finales del torneo regional. Mientras las preparatorias Nishikizuta y Toshobu se enfrentan en béisbol, yo pienso enfrentarme a Hose en un concurso de popularidad. ¡Que impere el juego limpio y que gane el mejor!... ¡NO SE LO CREE NI ÉL! Tengo todas las de perder, así que pienso usar juego sucio. ¡Mwahahahahaha! Sé que Hose va a ser un delicado y no va a romper las reglas, así que pienso hacer todo lo contrario... ¿Qué? ¿Qué dices? ¿Que hay nuevas reglas? ¡Un momento!
¿En serio? ¡Estas normas lo favorecen completamente a él! ¡Himawari, Cosmos, Asunaro! ¡Esto es una traición! ¡Mierda! Nadie está de mi lado, las reglas son lo peor... En fin, ¡pues esto me da más motivos para usar todo mi juego sucio sin remordimientos!
---