BURN THE WITCH llegará el 2 de octubre a Crunchyroll.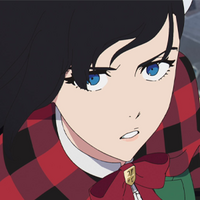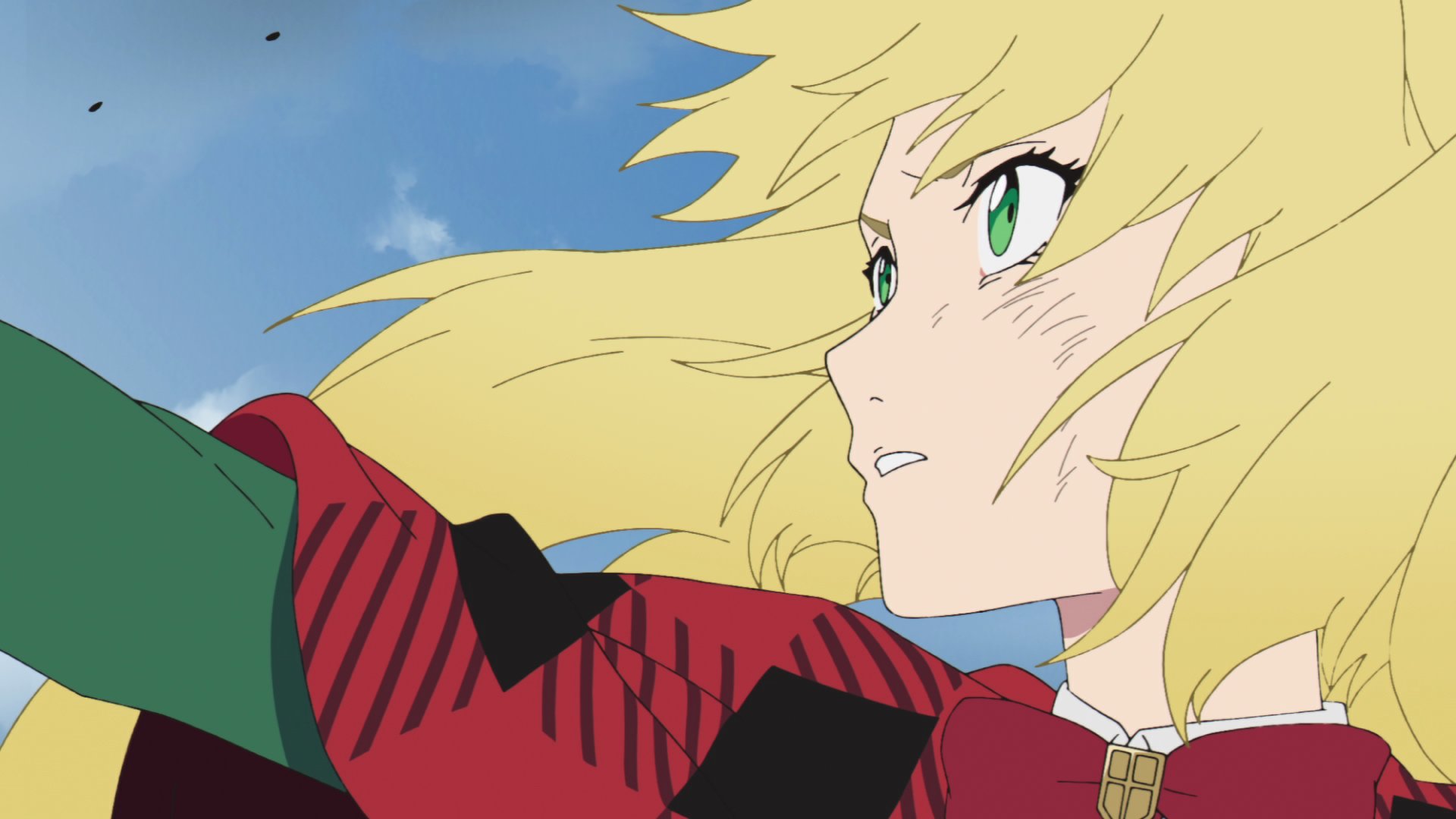 Todos los fans de Kubo Tite, el autor de la popular Bleach, tienen una cita el próximo 2 de octubre en Crunchyroll con la llegada a la plataforma la adaptación animada de su manga BURN THE WITCH, de la cual ahora podemos ver un nuevo tráiler en el que podemos escuchar el que será su tema musical principal, "Blowing", de NiL.
????『BURN THE WITCH』新情報解禁????
制作:teamヤマヒツヂ/スタジオコロリド

★Blu-ray新情報解禁!
★第2弾PV公開&主題歌情報解禁!

第2弾PVは主題歌「Blowing」が使用された必見の映像となっています。
ぜひご覧ください!

▼第2弾PVはコチラhttps://t.co/zLDhsyFkF7#Burn_The_Witch pic.twitter.com/eRawci08hH

— スタジオコロリド (@studiocolorido) September 14, 2020
También se ha confirmado que la edición coleccionista en Blu-ray Disc del anime de BURN THE WITCH se lanzará vía A-on Store el 24 de diciembre en Japón. Tendrá un precio de 10,000 yenes e incluirá una cubierta ilustrada por Tite Kubo y una carátula obra de Natsuki Yamada, quien diseña los personajes del anime. El BD incluirá la versión cinematográfica del proyecto, cinco minutos adicionales de animación, y un segundo disco con 62 minutos de extras. Todo se completa con cinco postales ilustradas por Kubo.
Cubierta de Tite Kubo: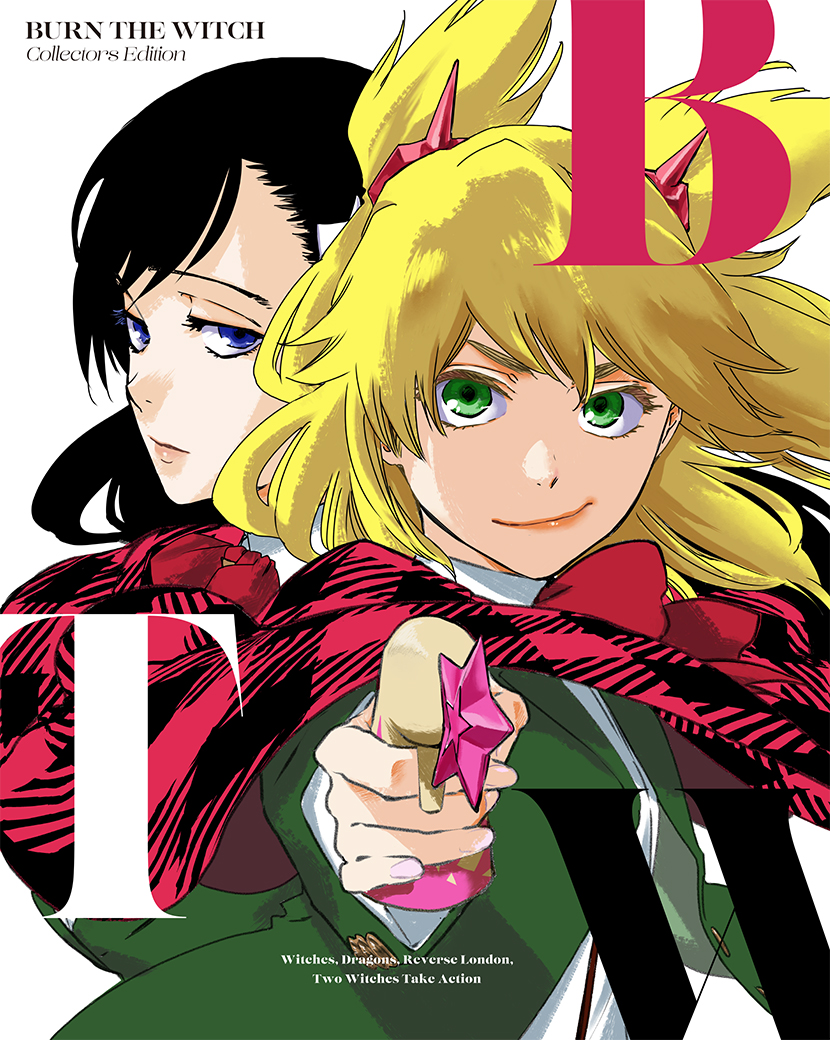 Carátula de Natsuki Yamada: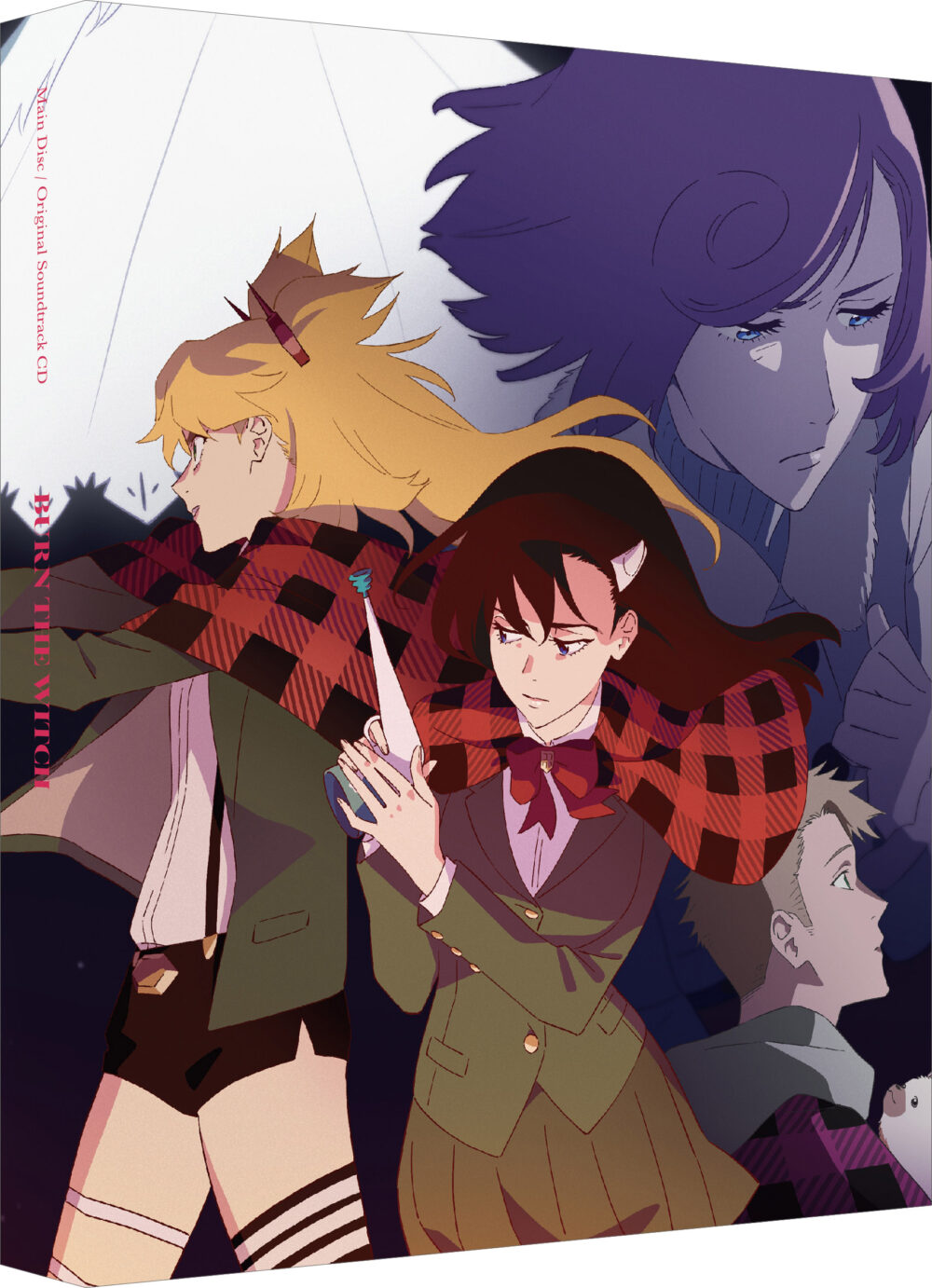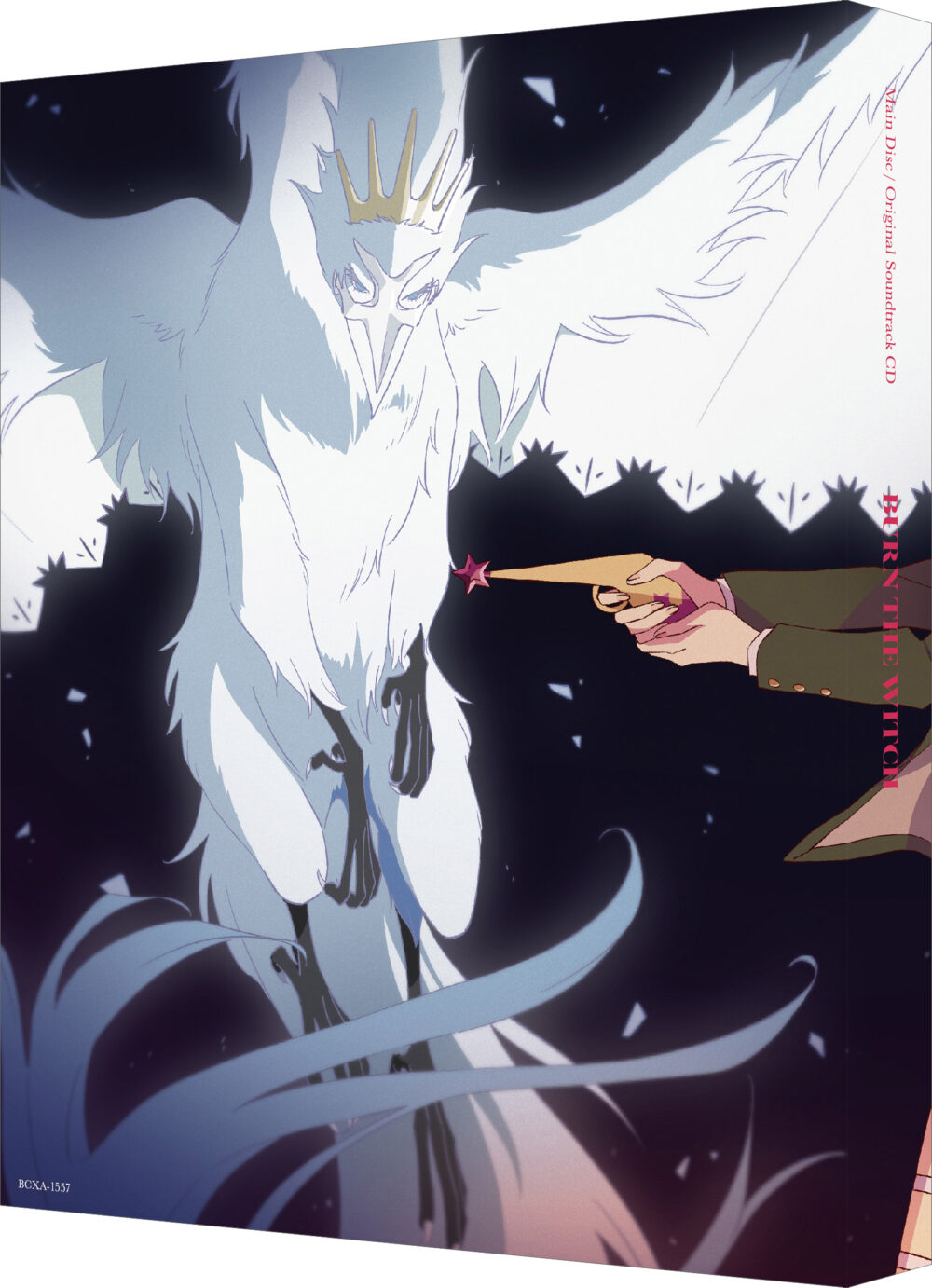 Special illustration cards by Tite Kubo: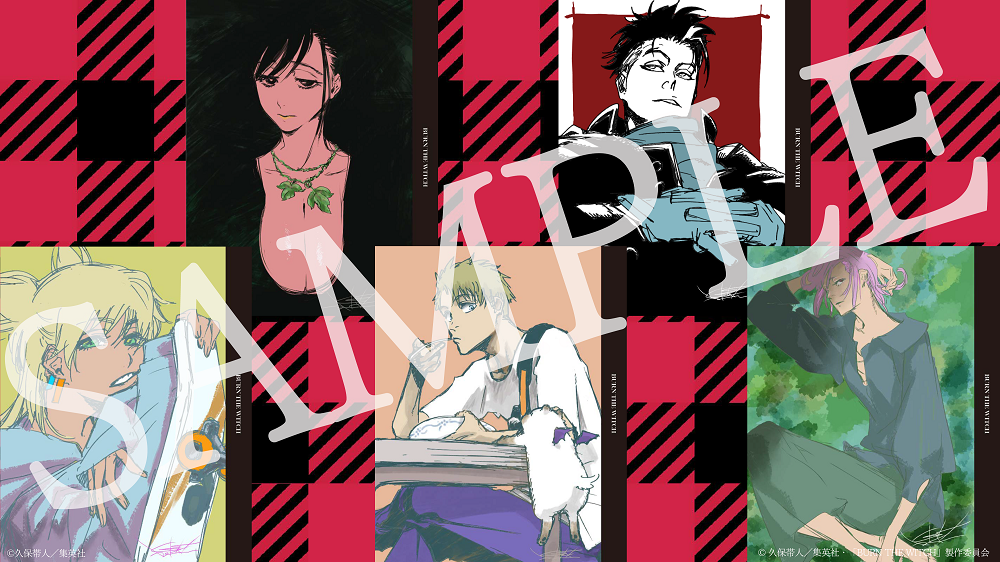 El BD podrá conseguirse de forma anticipada en los cines que proyectarán BURN THE WITCH a partir del 2 de octubre. BURN THE WITCH llegará a Crunchyroll ese mismo día:
Históricamente, el 72% de las muertes de London tienen relación con los dragones, seres fantásticos que son invisibles para la gran mayoría de la población.
Aunque la mayoría ni siquiera conoce a estos dragones, hay un grupo de personas que les planta cara.
Solo los habitantes de Reverse London, aquellos que viven en el oculto "reverso" de la ciudad, pueden ver a los dragones. Y entre ellos, solo unos pocos tienen las habilidades necesarias para convertirse en brujas o hechiceros, quienes pueden entrar en contacto directo con dichos seres.
Las protagonistas de la historia son el dúo formado por Noel Niihashi y Ninny Spangcole, agentes protectoras de Wing Bind (WB), una organización para la gestión y conservación de los dragones. ¿Su misión? Controlar y proteger a los dragones de London para mantener a la gente a salvo.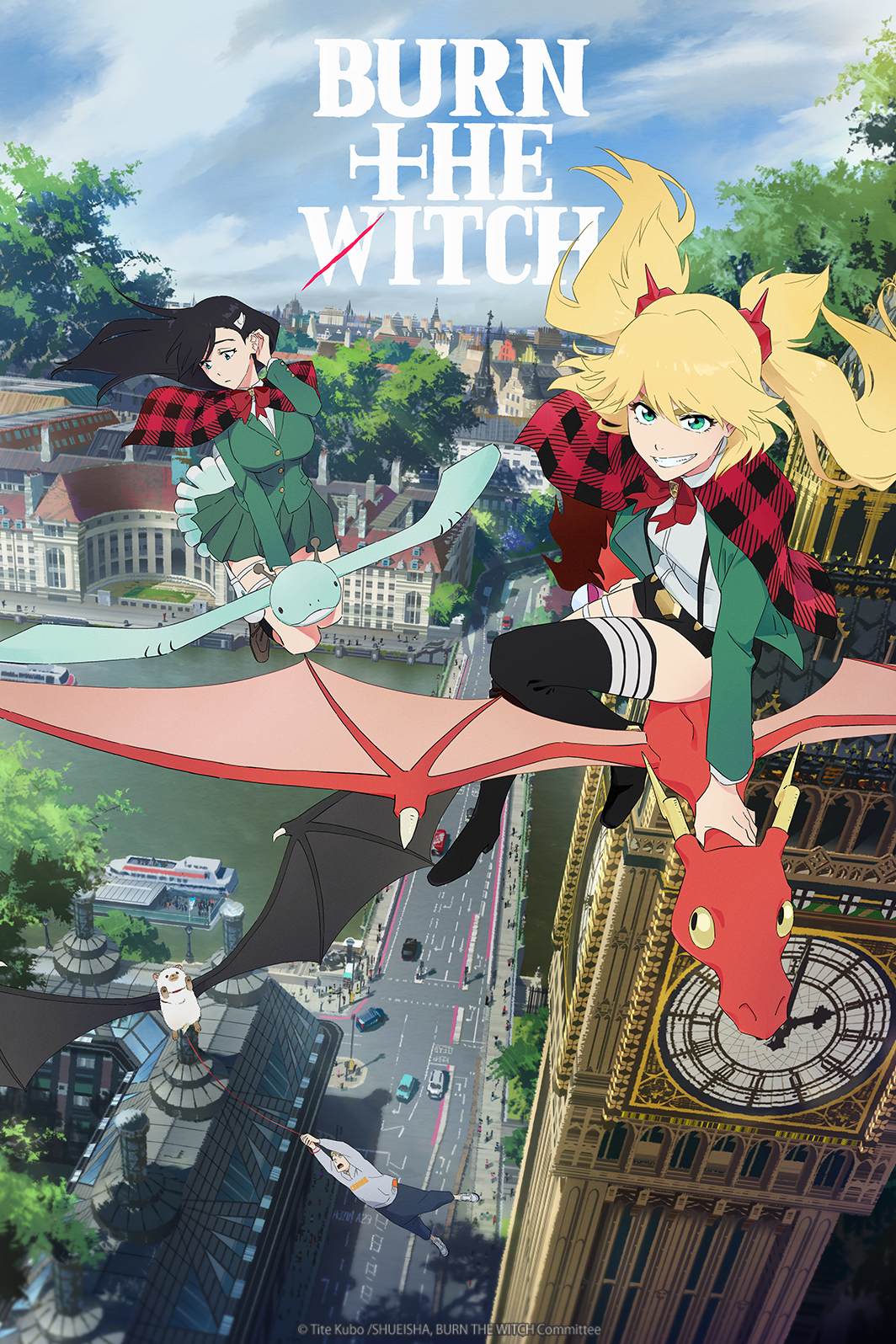 Fuente: BURN THE WITCH en Twitter, Web de BURN THE WITCH
---