Tezuka Production-animated sweet yuri story begins broadcasting in Japan on October 8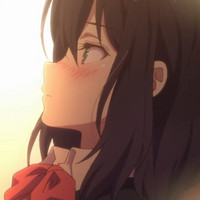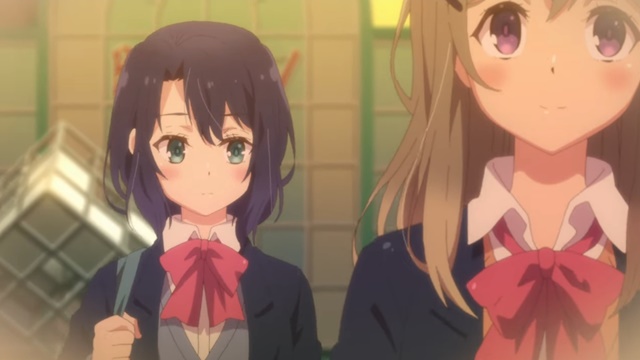 The official website for the forthcoming TV anime adaptation of Hitoma Iruma's light novel Adachi to Shimamura / Adachi and Shimamura has released a 45-second character PV focusing on one of its two title characters, Sakura Adachi (CV: Akari Kito). In the clip, she mutters her confused feeling toward another title character, Hougetsu Shimamura (Miku Ito).
"'It's my turn to serve next, OK?' Shimamura is Shimamura. Maybe she will always be Shimamura in my mind. For some reason, Shimamura seems to think that I am more beautiful than her. That's a big misunderstanding. From my eyes, Shimamura is much prettier than me. I'm not THAT kind of person. Maybe it's an expression of my desire to get to know Shimamura a little better. So this is definitely not THAT kind of thing. 'No, no way!'"
⚠️キャラクターPV公開????️✨
ミニアニメに続きまして、それぞれの登場人物に寄り添ったキャラクターPVを公開していきます‼️????
本日は安達編です⚡️
ミニアニメと共にお見逃しなく????????#安達としまむら

⬇️視聴はこちら⬇️https://t.co/ptaA17HpDy

— TVアニメ『安達としまむら』公式 (@adashima_staff) September 25, 2020
---
The yuri-themed TV anime directed by Satoshi Kuwabara (The Quintessential Quintuplets) and animated by Tezuka Production is set to premiere on TBS on October 8, 2020, then on BS11 one day later.
3rd PV:
Preview for OP theme song "Kimi ni Aeta Hi" (The day I was able to meet you) by Akari Kito and Miku Ito:
Short MV for ED song "Kimi no Tonari de" (Right Next to You) by Akari Kito:
Key visual: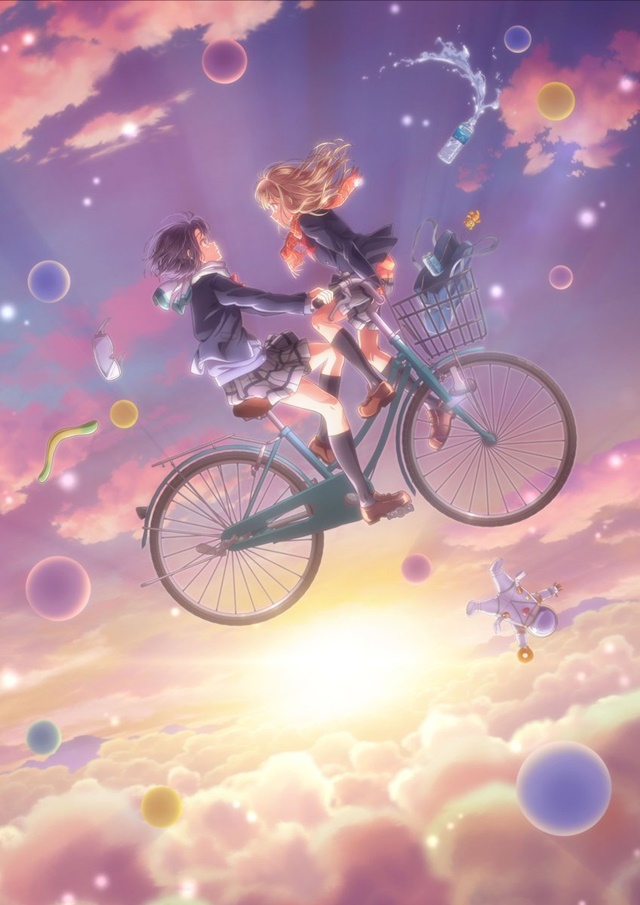 ---
The original novel series has been published from the publisher's Dengeki Bunko imprint since March 2013 and so far eight volumes have been available.
Its story follows two high school girls, Sakura Adachi and Hougetsu Shimamura. They became friends after the encounter on the second floor of the gymnasium. They have spent normal life such as talking about their favorite TV shows and cooking, playing ping-pong sometimes, and gradually formed a friendship with each other. Then, Adachi starts having a special feeling toward Shimamura. Being in anguish over the feeling inside of her, Adachi will spend a little different everyday life together with Shimamura.
Main staff:
Director: Satoshi Kuwabara (The Quintessential Quintuplets)
Series composition: Keiichiro Daichi (Aikatsu!, Yo-Kai Watch)
Character design: Shizue Kaneko (If Her Flag Breaks)
Anime Production: Tezuka Productions (Black Jack)
Main voice cast:
Sakura Adachi: Akari Kito (Nezuko Kamado in Demon Slayer: Kimetsu no Yaiba)
Hougetsu Shimamura: Miku Ito (Miku Nakano in The Quintessential Quintuplets)
Akira Hino: Manami Numakura (Hibiki Ganaha in The [email protected])
Taeko Nagafuji: Reina Ueda (Akane Shinjo in SSSS.Gridman)
Yashiro Chikama: Iori Saeki (Maiko Kurashiki in Hachigatsu no Cinderella Nine)
---
Source: TV anime "Adachi to Shimamura" official website / Twitter
©2019 Hitoma Iruma/KADOKAWA/Adachi and Shimamura Production Committee
©Hitoma Iruma, Non/KADOKAWA