Satoshi Kuwabara (The Quintessential Quintuplets) is attached to direct two high school girls' yuri drama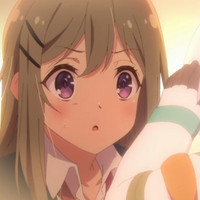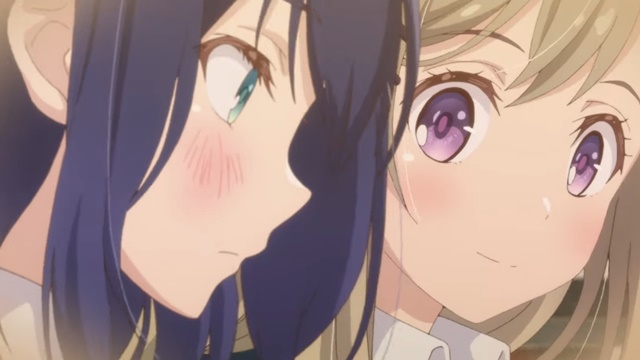 Following the one for Sakura Adachi (CV: Akari Kito) introduced last Friday, the official website for the forthcoming TV anime adaptation of Hitoma Iruma's light novel Adachi to Shimamura / Adachi and Shimamura has released a 45-second character PV focusing on another title character, Hougetsu Shimamura (Miku Ito). Like Adachi, she's also revealing her mixed feelings about her best female friend.
Shimamura character PV:
"'Do you want milk today?' Sharing bad things with Adachi is moderately fun. There are so many things about Adachi that I don't know, and sometimes I am irritated by that. What I do know, more or less, is only about myself. Adachi once told me that I was catty. The part of me that doesn't seem to be friendly to people is cat-like. I know I have a hard time opening my heart to people, but Adachi is also a lot like that. I feel very comfortable in this time that I can be free from many things--. "
Adachi character PV:
"'It's my turn to serve next, OK?' Shimamura is Shimamura. Maybe she will always be Shimamura in my mind. For some reason, Shimamura seems to think that I am more beautiful than her. That's a big misunderstanding. From my eyes, Shimamura is much prettier than me. I'm not THAT kind of person. Maybe it's an expression of my desire to get to know Shimamura a little better. So this is definitely not THAT kind of thing. 'No, no way!'"
---
The yuri-themed TV anime directed by Satoshi Kuwabara (The Quintessential Quintuplets) and animated by Tezuka Production is set to premiere on TBS on October 8, 2020, then on BS11 one day later.
Its story follows two high school girls, Sakura Adachi and Hougetsu Shimamura. They became friends after the encounter on the second floor of the gymnasium. They have spent normal life such as talking about their favorite TV shows and cooking, playing ping-pong sometimes, and gradually formed a friendship with each other. Then, Adachi starts having a special feeling toward Shimamura. Being in anguish over the feeling inside of her, Adachi will spend a little different everyday life together with Shimamura.
3rd PV:
Key visual: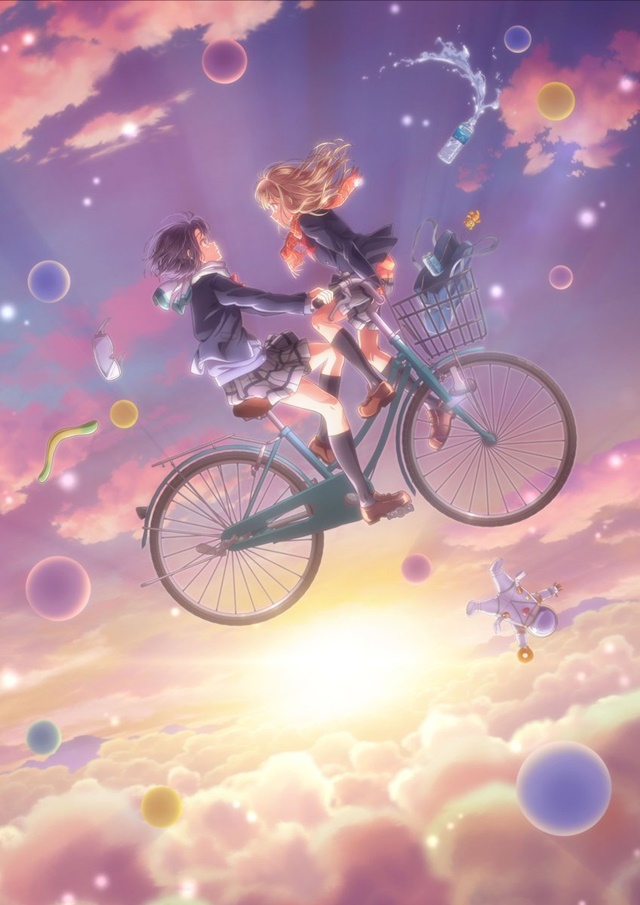 Main staff:
Director: Satoshi Kuwabara (The Quintessential Quintuplets)
Series composition: Keiichiro Daichi (Aikatsu!, Yo-Kai Watch)
Character design: Shizue Kaneko (If Her Flag Breaks)
Anime Production: Tezuka Productions (Black Jack)
Main voice cast:
Sakura Adachi: Akari Kito (Nezuko Kamado in Demon Slayer: Kimetsu no Yaiba)
Hougetsu Shimamura: Miku Ito (Miku Nakano in The Quintessential Quintuplets)
Akira Hino: Manami Numakura (Hibiki Ganaha in The [email protected])
Taeko Nagafuji: Reina Ueda (Akane Shinjo in SSSS.Gridman)
Yashiro Chikama: Iori Saeki (Maiko Kurashiki in Hachigatsu no Cinderella Nine)
---
Source: TV anime "Adachi to Shimamura" official website / Twitter
©2019 Hitoma Iruma/KADOKAWA/Adachi and Shimamura Production Committee
©Hitoma Iruma, Non/KADOKAWA