Yu Nobuta (High School Fleet)-directed comedy is set to premiere on October 4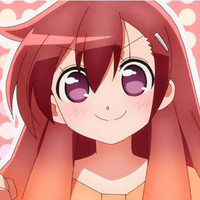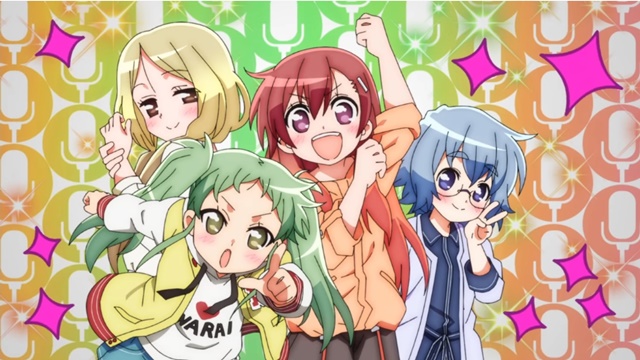 Eight days prior to its premiere in Japan, KADOKAWA's official anime YouTube channel posted a 90-second creditless OP movie for the upcoming original TV anime MAESETSU! - Opening Act-. The OP theme song "Pi-Pi-Pi Happy" is sung by the anime's four main voice actresses - Aguri Ohnishi (Fubuki Kitakaze), Naomi Ozora (Mafuyu Kogarashi), Hiromi Igarashi (Rin Araya), and Sakura Nakamura (Nayuta Assougi).
The TV anime directed by Yu Nobuta (High School Fleet) was originally slated for July 2020, but has been postponed due to the COVID-19 pandemic. Now it is newly set to premiere on AT-X and TOKYO MX on October 4, 2020. Then, its theme song CD titled "Opening Act" including "Pi-Pi-Pi Happy," the first episode's OP song "Sign," and the ED song "Ikagawashii Viking" (The Unreliable Viking) will be available on October 8.
Creditless OP movie:
TVアニメ放送に先駆け、
オープニングテーマ『ピッピッピハッピー』が聴けるノンテロップOP映像を公開しました✨https://t.co/ztWfOpciWi

この楽曲が収録されているテーマソングCD「オープニングアクト」は10月28日発売ですよ!#まえせつ

— TVアニメ「まえせつ!」公式 (@maesetsu_anime) September 26, 2020
2nd PV:
---
Main staff:
Original story: Mugendai∞
Original story illustrator: Kagami Yoshimizu
Director: Yu Nobuta (High School Fleet)
Series composition: Touko Machida (SHOW BY ROCK!!)
Screenplay: Toko Machida, Shouta Goto, Joe Ito
Character designer: Katsuzo Hirata (Hand Maid May, Angel Beats!)
Chief animation director: Miyabi Koseki, Naoki Uchiyama
Music: Satoru Kousaki (Haruhi Suzumiya series), MONAKA (Aikatsu!)
Anime production: Studio GOKUMI x AXsiZ (Ms. Vampire who lives in my neighborhood)
Production: Farm Class
Synopsis:
Four 19-year-old girls: Fubuki Kitakaze, Mafuyu Kogarashi, Rin Shintani, and Nayuta Asougi, who aim to become professional comedians, practice their joke materials hard while working as a part-time worker day and night. Their motto is "Make everyone happy with laughter! then their happiness makes us happy, too." But the success is still far away from them.
Their goal is to stand on the stage of Namba Grand Kagetsu, which is considered as "Budokan in the comedy entertainment world." But for now, they have decided to try to be on the nearest stage for them, the lowest level of Mugendai Hall in Shibuya, Tokyo, called "Farm Class." This is a struggling success story of the eight girls in four units.
"MAESETSU! - Opening Act-" key visual: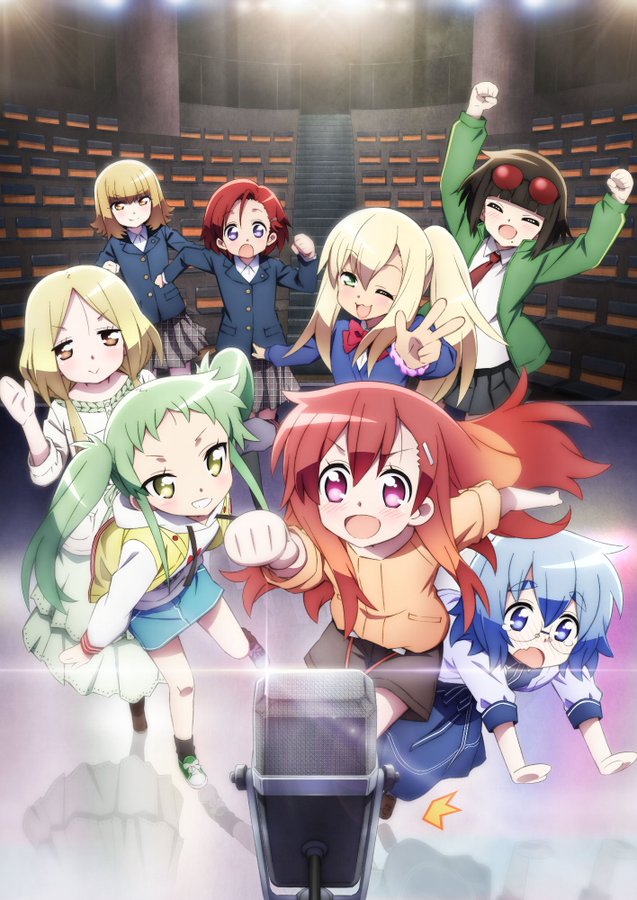 ---
Source: TV anime "Maesetsu!" official Twitter
©2020 Yoshimizu Kagami, KADOKAWA, Studio GIKUMI/FARM CLASS