L'evento crossover inizierà il primo ottobre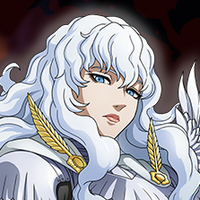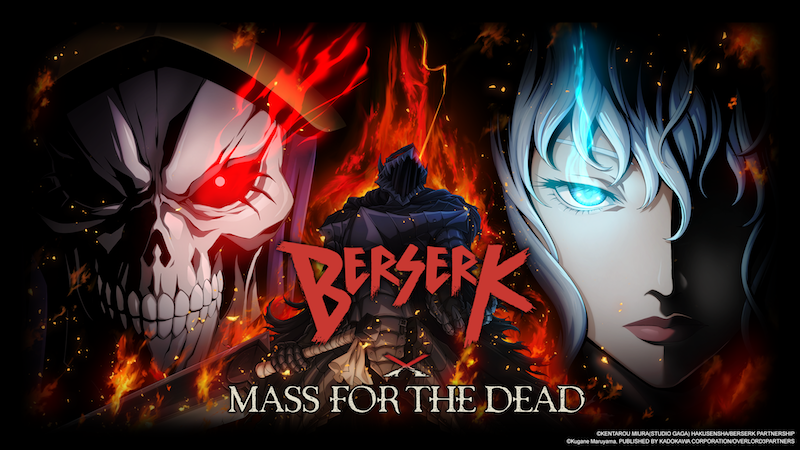 Sembra che Momonga non posso sedersi per un momento e riposare nella sua amata Nazarick. Questa volta, è arrivato l'inferno stesso a portare devastazione e caos, subito dopo la fine dell'ultimo disastro.
Mostri da incubo sono giunti da tenebre demoniache per mietere le vite degli astanti. Ma dalle nubi della guerra è emerso un cavaliere nero. Era ammantato da una tetra armatura e la sua arma era un oggetto troppo grande per essere chiamato spada. È umano? Il suo ghigno arcigno era più terrificante dei demoni che stava massacrando.
Un nuovo crossover è vicino. Questa volta Mass for the Dead incontrerà l'anime televisivo nato da Kentarou Miura: Berserk! A partire dal primo ottobre alle 02:00 fino al 31 ottobre alle 1:59 potrai giocare a questo evento. Giocando all'evento di Berserk e terminando le sue missioni, i giocatori potranno ottenere vari premi gratuiti tra cui il personaggio ★4 Guts. I giocatori potranno anche ottenere un ★4 Zodd gratuito grazie al Berserk Assault Field che sarà attivo dal 10 ottobre alle 10:00.
Oltre ai personaggi gratuiti di grado ★4, ci saranno anche cinque personaggi ★5: Berserker Armor Guts, Griffith, Schierke e Skull Knight che potranno essere ottenuti grazie a delle evocazioni a tempo limitato.
NUOVO 4✩ [Black Swordsman] Guts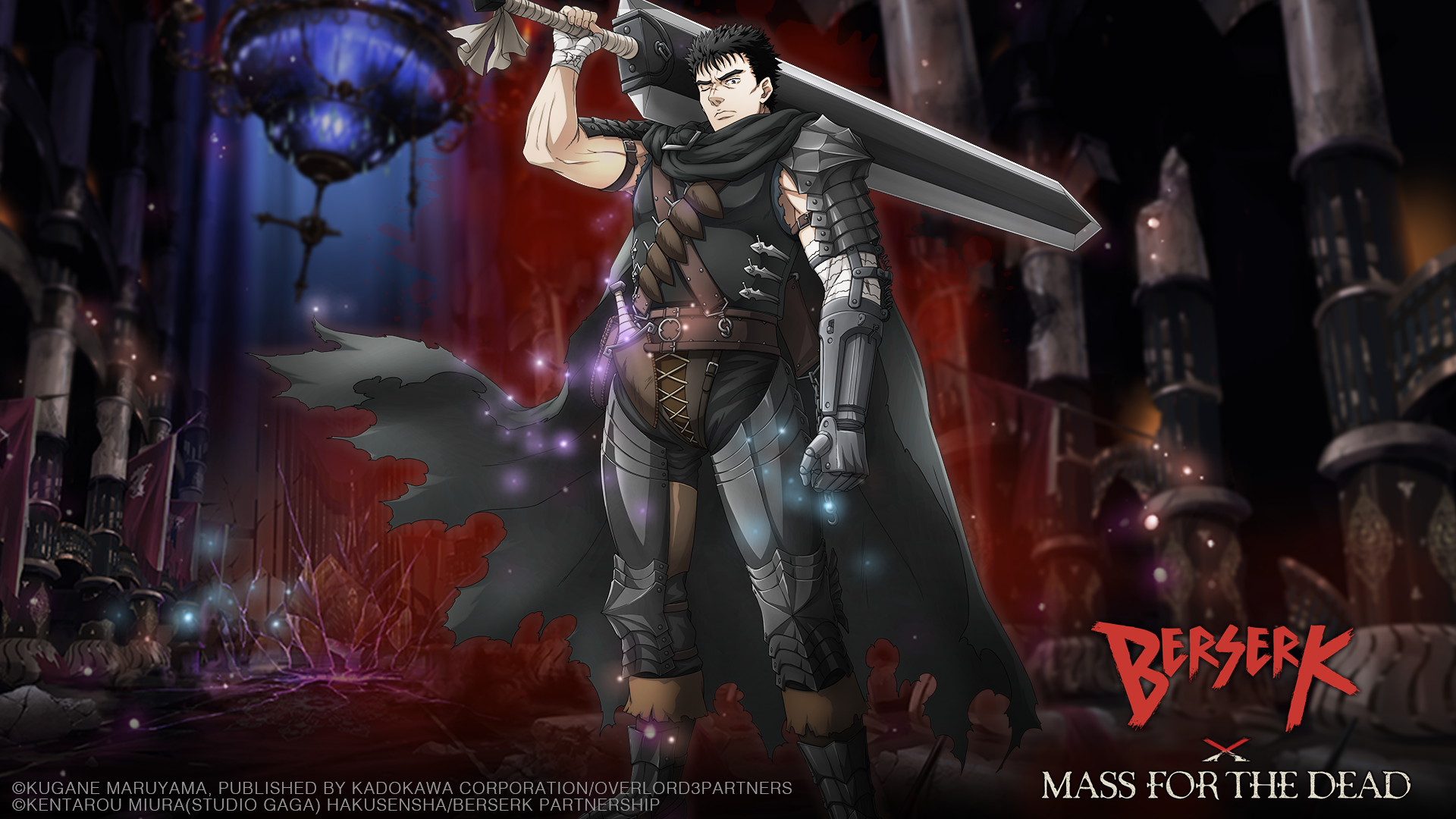 Type: Technique
Role: Attacker
Overdrive: Dragon Slayer
NUOVO 5✩ [Berserker Armor] Guts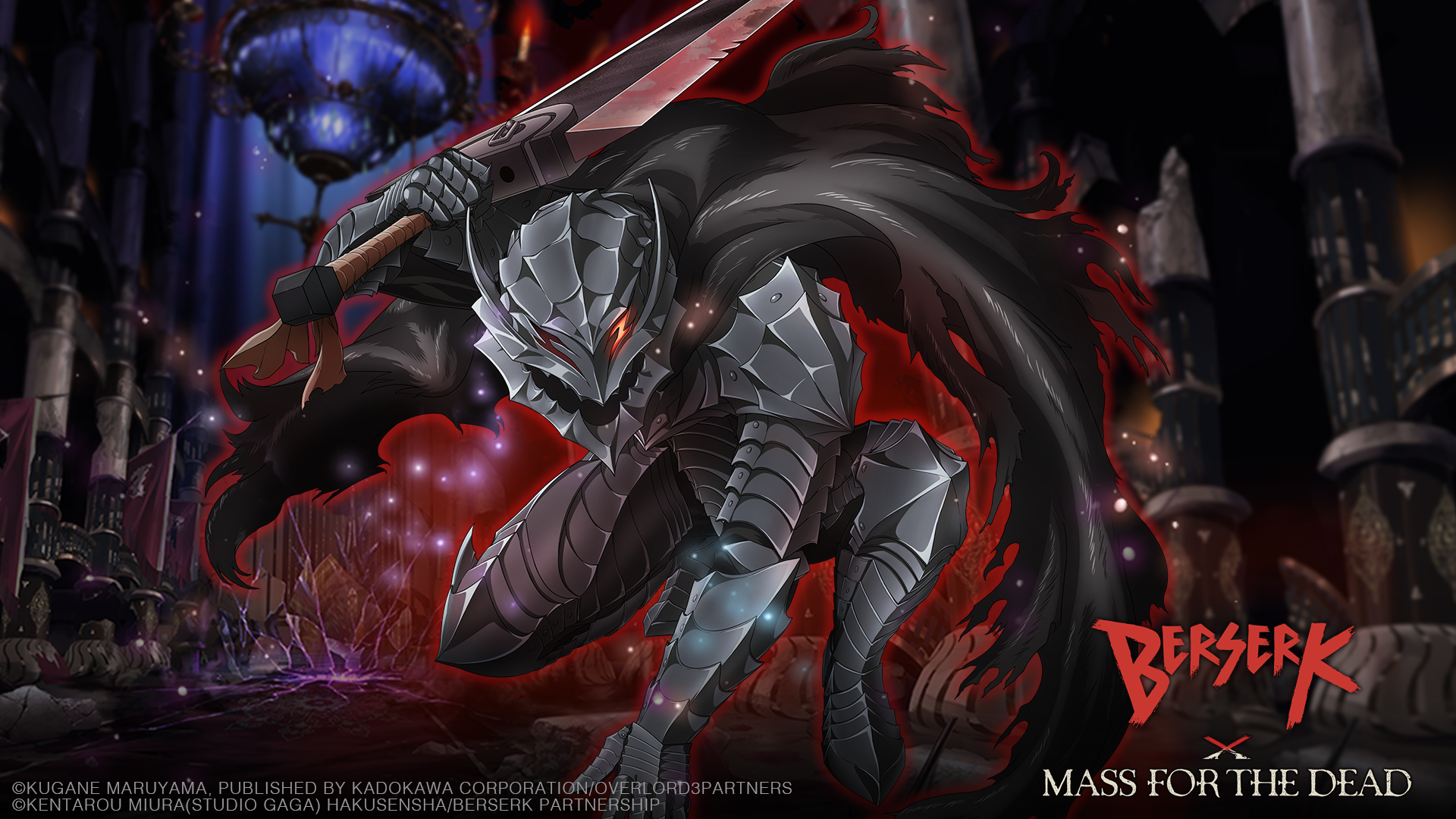 Type: Power
Role: Attacker
Overdrive: Berserk
NUOVO 5✩ [Witch Disciple] Schierke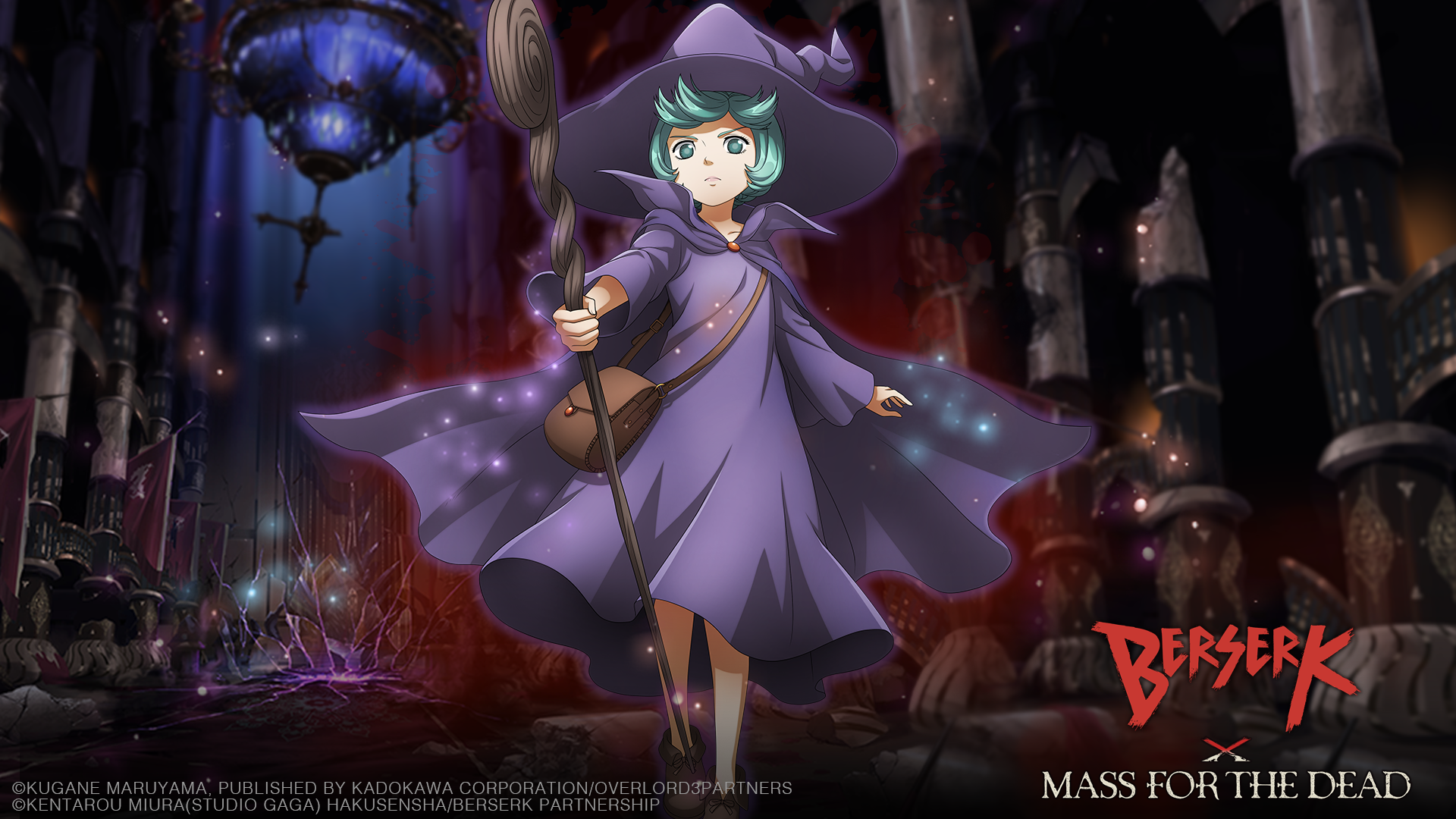 Type: Intelligence
Role: Enhancer
Overdrive: Four-sided Battle
NUOVO 5✩ [Hawk of Light] Griffith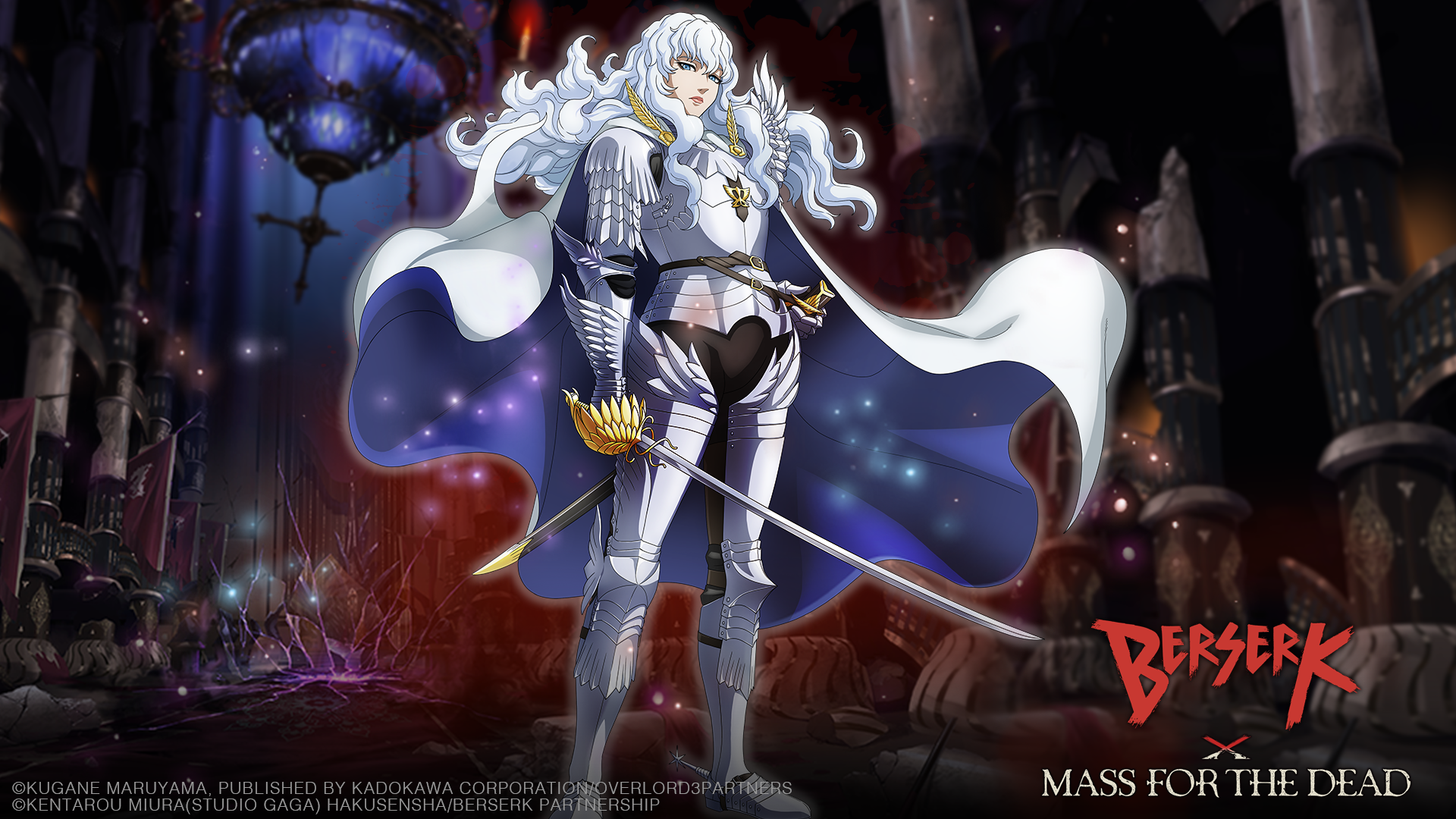 Type: Speed
Role: Attacker
Overdrive: Hawk of Light
NUOVO 4✩ [Apostle] Zodd
Type: Power
Role: Tank
Overdrive: Apostle Power
NUOVO 5✩ [Foe of the Inhumans] Skull Knight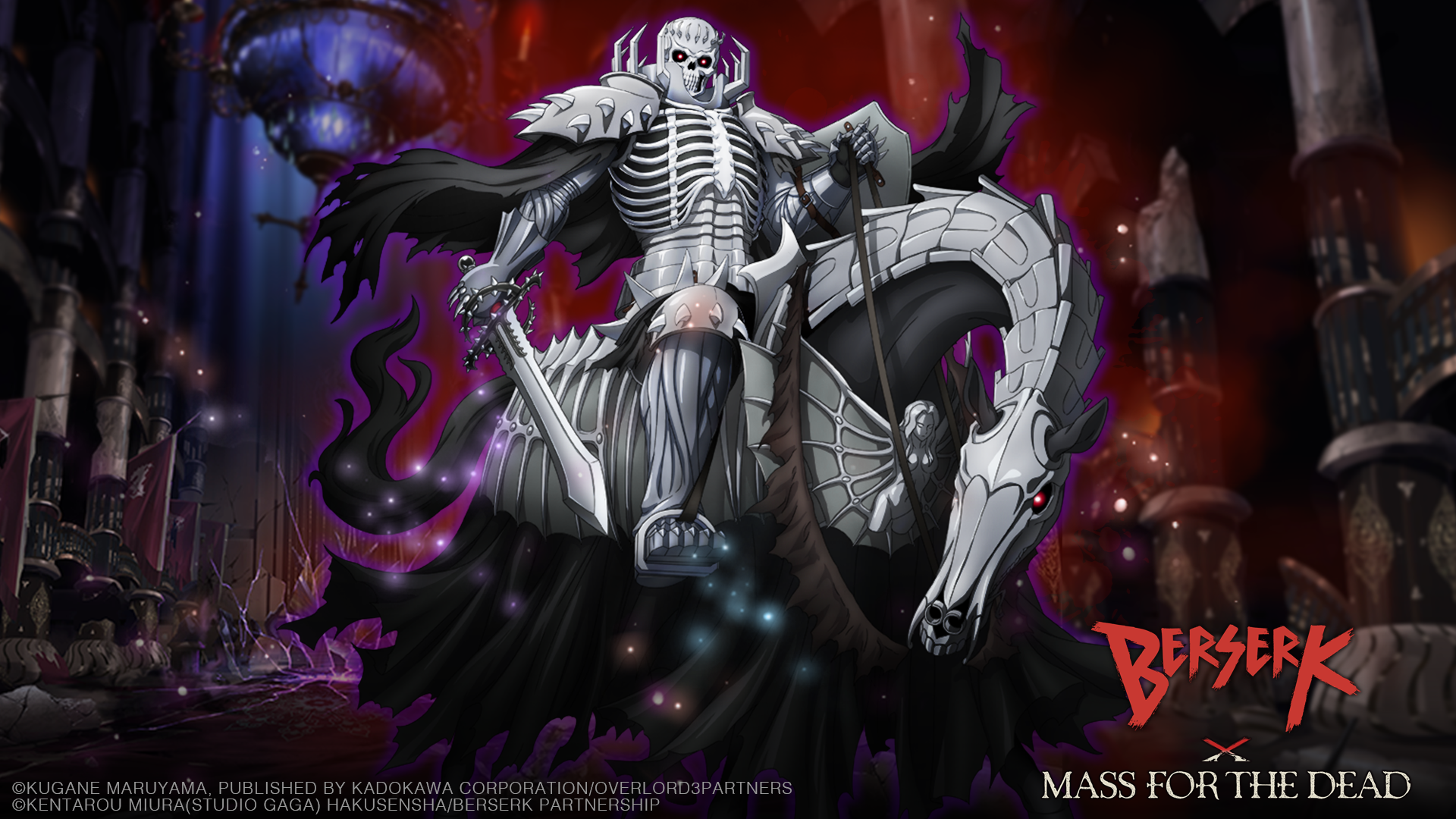 Type: Heart
Role: Attacker
Overdrive: The Sword of Actuation
Cosa succede a Momonga? "Sta vivendo i suoi sogni nella morte? O... La morte è la fine dei sogni?"
C'è molto altro da scoprire, prendi parte anche tu all'evento Berserk X Mass For The Dead!
Ti piace l'ambientazione cupa di Berserk? Vuoi farti strada facendo a pezzi i tuoi nemici come una lama calda attraverso il burro? C'è un altro videogioco che potresti apprezzare: Berserk and the Band of the Hawk.
Una profonda e avvincente storia, dei personaggi interessanti con le loro complicate storie passate, immagini vivide e dettagliate, tutto raccontato da impareggiabile creatività ha dato vita a una serie che ha influenzato i lettori di tutto il mondo. Un mondo di Spade, Magia e Bestie Mitologiche che si incentra sulle avventure del selvaggio avventuriero Gats, il fumetto Dark Fantasy definitivo "BERSERK"(scritto da KENTAROU MIURA / pubblicato da HAKUSENSHA) ha venduto più di 40 milioni di copie nel mondo ed è poi diventato un famoso anime che è stato trasmesso dal 2016 al 2017. Berserk è diventato anche un videogioco d'azione "Berserk and the Band of the Hawk" pubblicato dalla KOEI TECMO GAMES.
Sito ufficiale del manga Official
Sito ufficiale di Berserk and the Band of the Hawk:
Download Mass For The Dead per Android e iOS