Check out a video digest of the recent -track.3-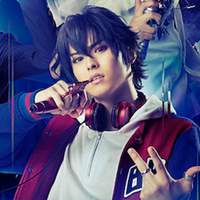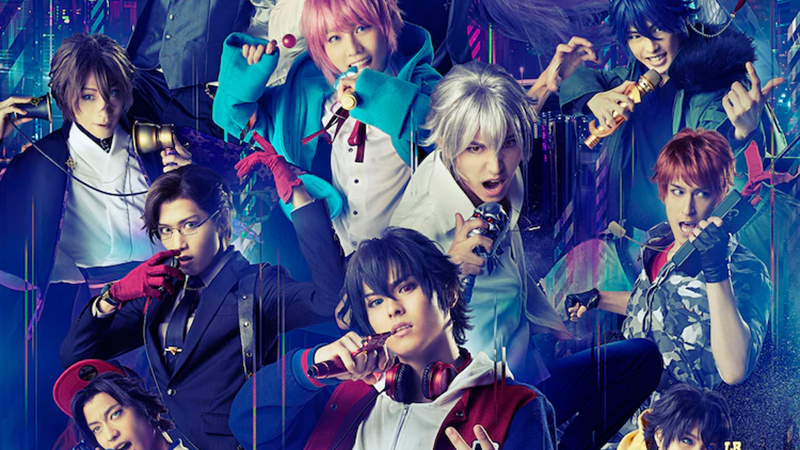 Rap battle mixed media project Hypnosis Mic is currently fighting strong in anime, manga, and game formats. Fresh off a third stage show, the bishonen-packed turf war has announed that there is a fourth stage musical in the works, featuring the project's four core divisions.
Hypnosis Mic -Division Rap Battle- Rule the Stage -track.4- will feature Ikebukuro's Buster Bros!!!, Yokohama's MAD TRIGGER CREW, Shibuya's Fling Posse, and Shinjuku's Matenrou. This will be the first time these groups have all appeared together in a stage musical, with previous shows having focused on two main divisions plus a musical-only third.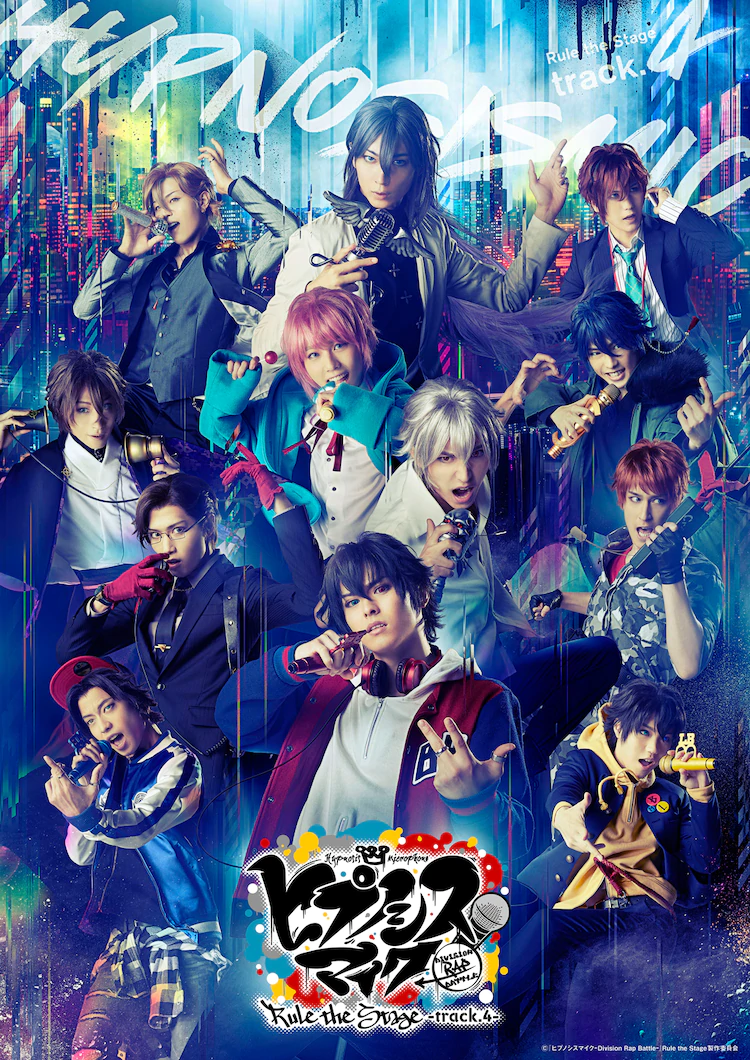 The show will be performed during February and March of 2021 in Tokyo, Osaka, and Fukuoka.
In the meantime, a digest video of the third stage show has also been released. -track.3- featured Osaka's Dotsutitare Hompo and Nagoya's Bad Ass Temple:
Hypnosis Mic -Division Rap Battle- takes place in a near future where the all-female Party of Words is working to usher in a matriarchal society free of weapons. In place of guns, men fight with Hypnosis Mics: microphones allowing their users to psychologically affect their opponents. The Rule the Stage plays feature familiar characters from the franchise played by a new set of cast members.
The project's anime adaptation, HYPNOSISMIC -Division Rap Battle- Rhyme Anima, is being streamed this season by Funimation.
>> Hypnosis Mic -Division Rap Battle- Rule the Stage Website
Source: Comic Natalie