Masaki Suda & Kasumi Arimura-starring romance film will open in January 2021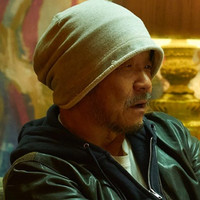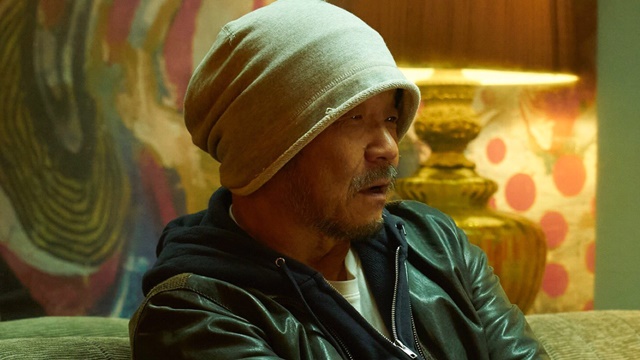 It is confirmed today that 69-year-old internationally acclaimed anime director Mamoru Oshii (Mobile Police Patlabor, Ghost in The Shell) joins an upcoming live-action film Hanataba Mitaina Koi wo Shita (We fell in love like a bouquet of flowers) as an actor. He has appeared in a few documentary films in the past, such as Josh Johnson's 2013 film Rewind This!, but this is probably his first appearance in a fictional live-action film.
Hanataba Mitaina Koi wo Shita is based on an original screenplay written by acclaimed TV drama scenario writer Yuji Sakamoto, known for his works for Tokyo Love Story (1991), Last Christmas (2004), Mother (2010), and Love That Makes You Cry (2016). Masaki Suda (Shinpachi Shimura in the Gintama live-action series) and Kasumi Arimura (Tomoe Yukishiro in Rurouni Kenshin: The Final / The Beginning) are cast as its two main characters.
The film's story centers on a young couple of Mugi Yamane (Suda) and Kinu Hachiya (Arimura). They met by chance when they missed the last train at Meidaimae Station on the Keio Line in Tokyo, and fell in love in a flash, as they share almost the same favorite music and movies. After graduating from college, the two start living together while working as a part-time worker and continue to look for an adequate job to maintain the status quo.
Oshii plays the role of himself to provide an opportunity to connect the two main characters who love subculture.
The Nobuhiro Doi (In This Corner of the World live-action TV drama)-directed romance film is set to be released in Japan in January 2021.
Teaser trailer:
/#花束みたいな恋をした
????追加キャスト解禁????
\

若いカップルに #清原果耶、#細田佳央太

絹の職場の上司に #オダギリジョー

絹の両親に #戸田恵子、#岩松了
麦の父に #小林薫

更に #押井守 の出演も解禁!!✨#菅田将暉 #有村架純 pic.twitter.com/pbmODRvLvP

— 映画『花束みたいな恋をした』公式 (@hana_koi_jp) October 12, 2020
---
Source: Eiga.com
(C)2021 "Hanataba Mitaina Koi wo Shita" Production Committee