2019 3DCG Lupin Adaptation Scored Praise For Story And High Quality Animation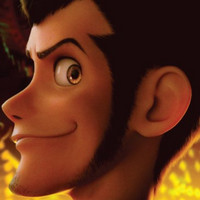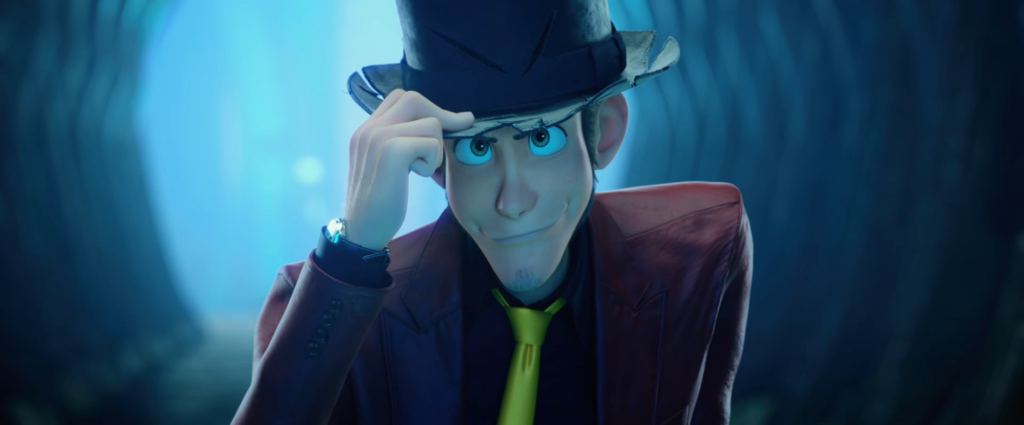 The 2019 Lupin III: The First movie is winning hearts and minds with every screening, as the latest Lupin III film adaptation breaks with decades of tradition with a fully 3D animated production. This latest Lupin film is completely changing the perception of Japanese-produced 3D animation for the better, and it also helps that the narrative is heartfelt and entertaining.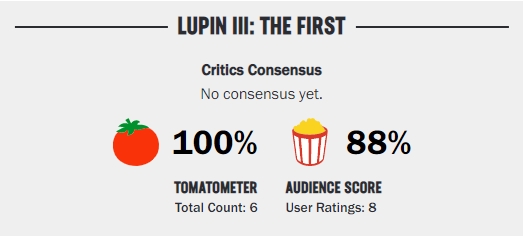 It seems that the bastion for online film opinion in Rotten Tomatoes is smitten with the film as well, giving it a rare 100% Tomatometer score following the film's US theatrical opening this week, a rarity, regardless of genre. Out of a weighted average of six reviews, the average score of 6.75/10 means that the film is a hit with reviewers leading to the 100% Tomatometer total, while the audience score of 88% reflects what moviegoers thought of the film, and while not 100% or Certified Fresh yet, the film can also be said to be a hit with audiences willing to make the trip to theaters. Are you looking forward to seeing Lupin III: The First for yourself?
Local ordinances are different depending on where you live. If you're in an area showing Lupin III: The First, exercise caution before venturing out. You can learn more about how to protect yourself and others from COVID-19 at the CDC website.