Venez passer la soirée avec nous !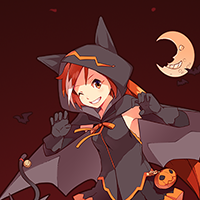 Venez passer la soirée d'Halloween avec Crunchyroll à l'occasion d'une nouvelle édition de notre événement en ligne Anime Party ! Au programme, un direct, des cadeaux et un marathon avec l'intégrale de ZOMBIE LAND SAGA.
Notez bien la date : samedi 31 octobre à partir de 19 heures sur la chaîne Twitch de Crunchyroll. C'est évidemment gratuit !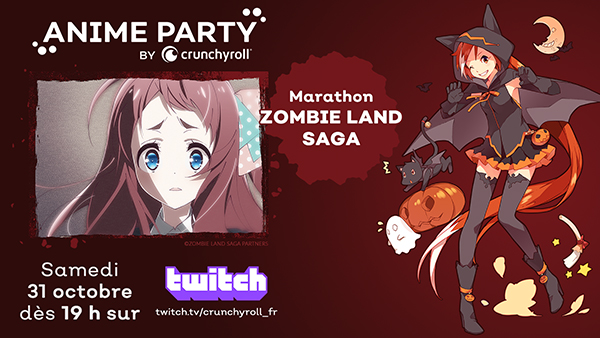 PROGRAMME
19 h 00 : Direct avec Caroline Segarra, animatrice, journaliste et streameuse, pour parler de l'actualité Crunchyroll et gagner des cadeaux !
20 h 00 : Marathon ZOMBIE LAND SAGA (12 épisodes, VOSTFR)
Une création originale produite en 2018 par le studio MAPPA (Jujutsu Kaisen, The God of High School), réalisée par Munehisa Sakai (One Piece–Strong World, Sailor Moon Crystal). Une saison 2 a été annoncée au Japon !
L'histoire ? Sept jeunes filles avaient une vie tranquille et ordinaire jusqu'à ce que leur monde se retrouve infesté de zombies. Dans cet environnement terrifiant dans lequel elles n'ont jamais souhaité se retrouver, elles partagent toutes le même souhait : continuer à vivre !
DUFFUSION
Sur Twitch : https://www.twitch.tv/crunchyroll_fr
Le stream sera accessible uniquement depuis la France, la Belgique, le Luxembourg, la Suisse et les pays d'Afrique du Nord.