Un jour nouveau se lève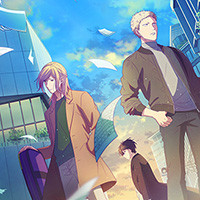 Crunchyroll est heureux d'annoncer l'acquisition du film Given, sorti l'été dernier au cinéma au Japon. Il s'agit de la suite directe de la série du même nom, diffusée en simulcast et toujours disponible en VOSTFR sur Crunchyroll. Given The Movie sera disponible prochainement, en 2021 sur Crunchyroll.
RÉSUMÉ
Le lycéen Ritsuka Uenoyama fut sous le choc lorsqu'il a entendu la voix de Mafuyu Sato. Il lui a proposé de rejoindre son groupe en tant que chanteur, aux côtés de Haruki Nakayama et Akihiko Kaji. Dès lors, leur premier concert fut un énorme succès et ils ont fait leurs débuts sous le nom de Given. Peu à peu, Ritsuka s'est rendu compte qu'il avait des sentiments pour Mafuyu et ils ont commencé à se fréquenter. De son côté, Haruki est toujours secrètement attiré par Akihiko, mais ce dernier entretien une relation avec son colocataire, le violoniste Ugetsu Murata...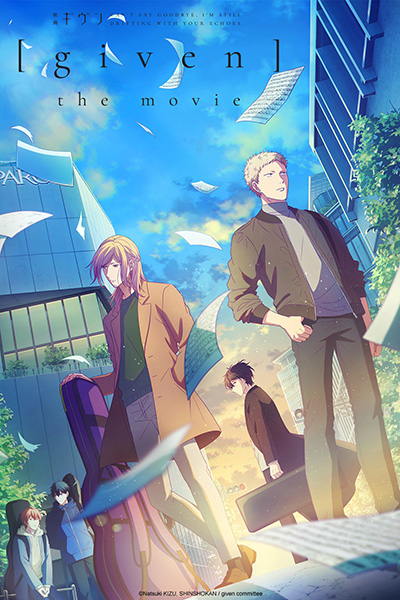 À SAVOIR
– L'histoire est adaptée d'un manga boy's love publié au Japon depuis 2013 par Shinshokan.
– En France, le manga est publié depuis 2016 par Taifu Comics (tome 5 prévu le 25/07).
– L'animation est produite par le studio Lerche (Radiant, Assassination Classroom).
– Sorti au cinéma en août dernier au Japon, ce film est la suite directe de la série diffusée en 2019, toujours disponible en VOSTFR sur Crunchyroll.
CRUNCHYROLL
Lancement : 2021
Page Crunchyroll : /given
FICHE TECHNIQUE
Titre original : Eiga given (映画 ギヴン)
Genres : romance, musique
Année : 2020
Format : 1 x 59 min
Auteur : Natsuki Kizu
Réalisateur : Hikaru Yamaguchi
Studio de production : Lerche
TERRITOIRES
Given The Movie sera disponible sur Crunchyroll dans le monde entier, excepté en Asie.
©Natsuki KIZU, SHINSHOKAN / given committee