Check out this fashionable way to wear your love for Evangelion.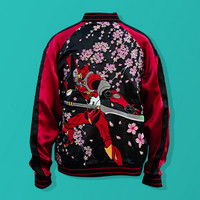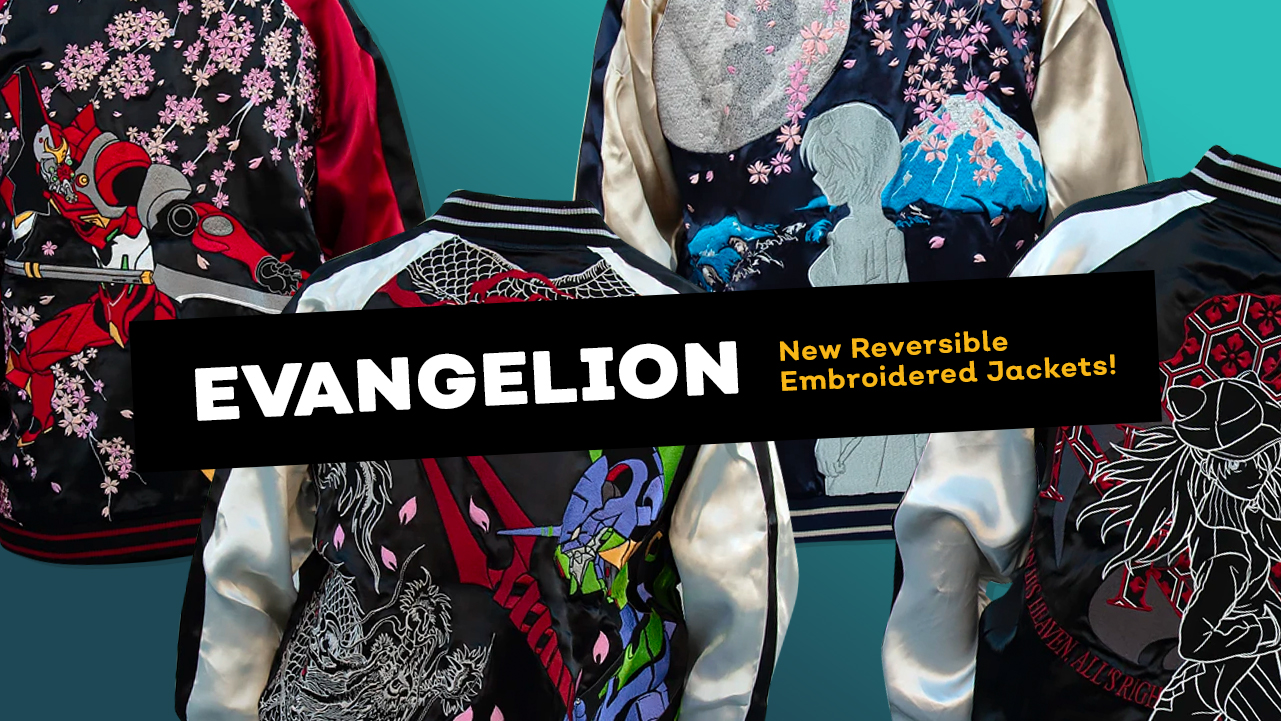 Whether you're a Rebuild of Evangelion film series fan or not, this jacket captures the true essence of apparel as art. Fan favorites Rei Ayanami and Asuka Langley Shikinami are spotlighted in detailed embroidery stitched into pure silky satin. Each side of these reversible masterpieces feature ornate and distinct imagery.
Click through to pre-order now!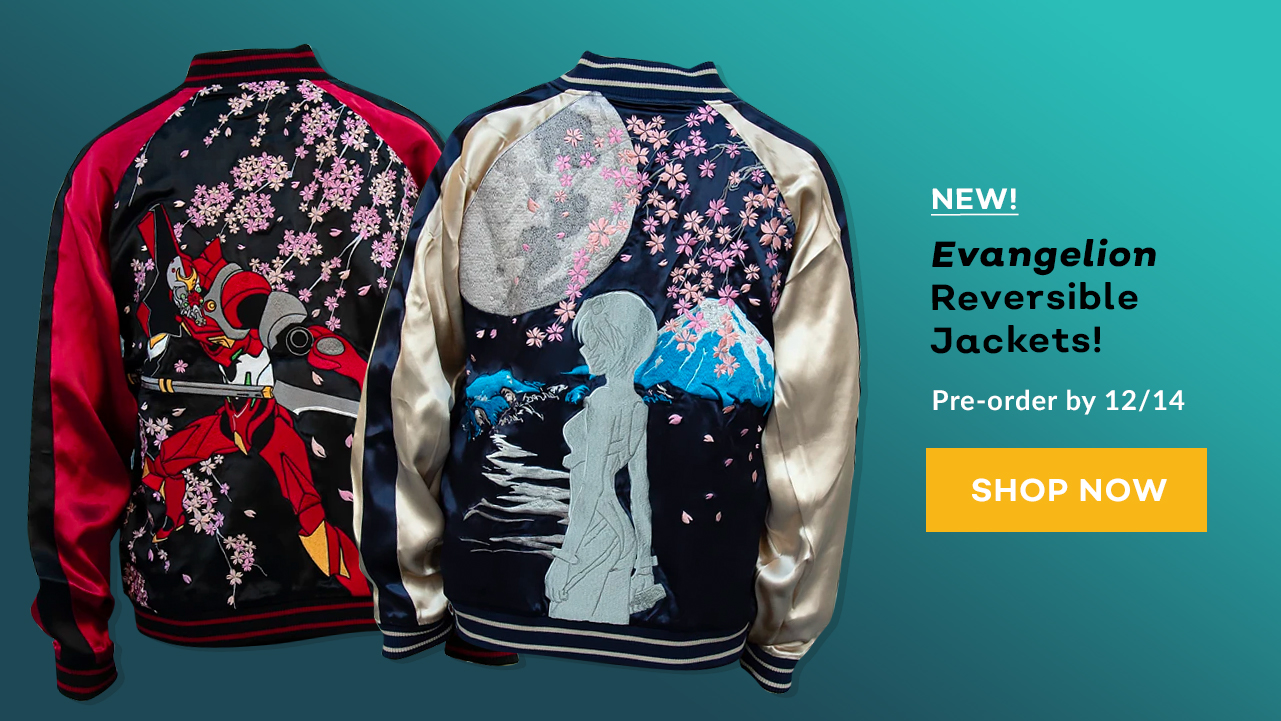 Align with team Rei and you're treated to an ethereal silhouette of Rei set against a full moon landscape, with its reverse side displaying a tense profile of the EVA-01 about to face-off with a dragon.
Should you choose team Asuka, you're treated to an image of Asuka that captures her audacious personality, with a reverse showcasing her fiery aggression as the pilot of the EVA-02.
The front of each jacket also features different iconic motifs on both sides, to match your mood. Wear the jacket and display NERV iconography, or proudly announce you're team Rei or team Asuka with icons unique to each heroine.
Don't miss your chance to own these gorgeous pieces of wearable art!
Pre-order the Rebuild of Evangelion Original Reversible Embroidered Satin Jacket now!