The theme of the clip is "A Future Expanded by 'Connecting'."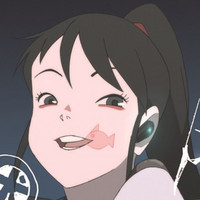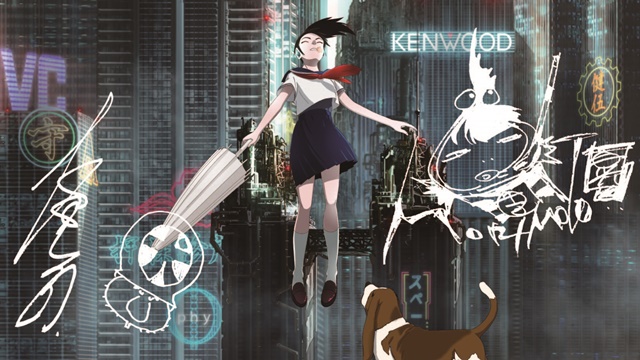 A Japanese electronics company JVC KENWOOD started streaming a two-minute anime promotional movie for two new smart headsets with voice assistants from its Kenwood brand - "WS-A1" (to be released in mid-January 2021) and "WS-A1G" (in early February 2021) - on its official website and YouTube channel from today. Two internationally acclaimed anime creators, Mamoru Oshii (Ghost in The Shell) and Koji Morimoto (The Animatrix "Beyond") teamed up for the clip.
The theme of the clip is "A Future Expanded by 'Connecting.'" Its story takes place in a fictional future city and follows a high school girl who wears a smart headset equipped with a voice assistant and uses its various functions in her daily life. She is drawn by a UFO and encounters an unknown life form. While being anxious, she communicates with it and enjoys the present moment when she can "connect" with anything.
Message from Mamoru Oshii:
I've seen Morimoto's works ever since we worked together, so it was fun to work with him again. I hope people will enjoy watching this clip as a perfect example to appeal the new devices.
Message from Koji Morimoto:
I was finally able to do draw about the theme of "Communicating with Aliens" this time, which I had been wanting to draw for a long time. How do people react when they meet with aliens? Please enjoy. I also enjoyed working with Oshii-san, as it had been a while since I had worked with him. I hope you all enjoy it too.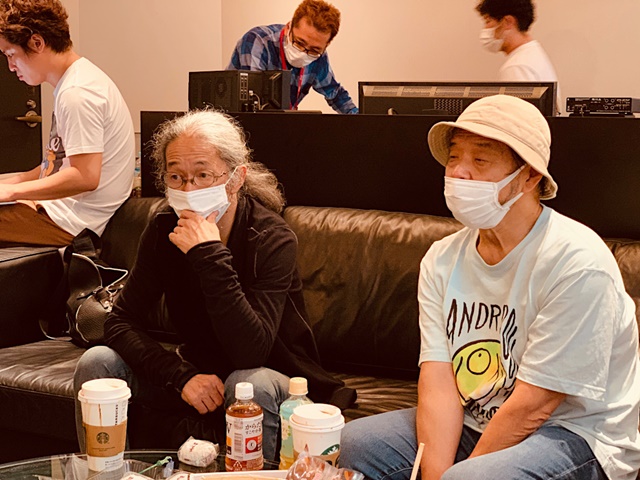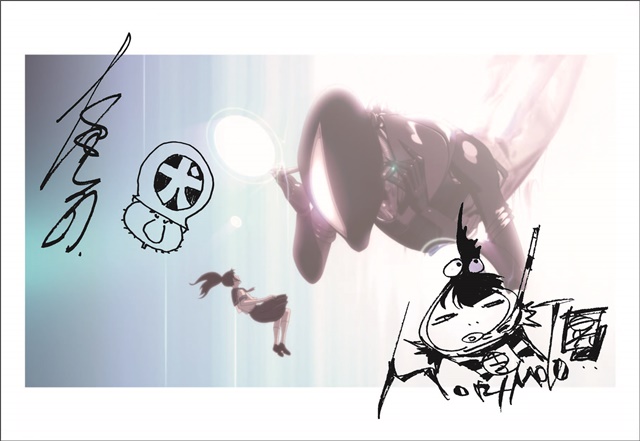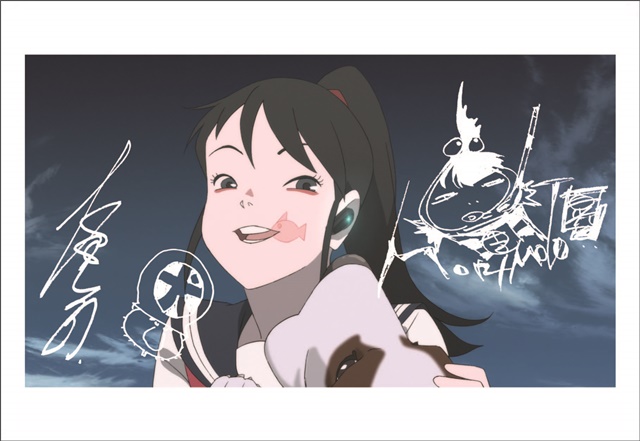 "CONNECTED…" staff:
Storyboard/Character Design/Key Animation Director/Art Director/Editing: KOJI MORIMOTO
Assistant Key Animation Director: CHIAKI KANNO (monofilmo)
In-Between Animation Director: MITSUNORI MURATA, SANAE TAKAHASHI
Key Animations: KOJI MORIMOTO, YASUHIRO AOKI, NAOYA WADA
Color Design: KOJI MORIMOTO, MAI ASAKAWA
In-Between Animation / Coloring: YUKA YOSHIOKA, MASUMI AMAO, MAI ASAKAWA, SANAE TAKAHASHI (monofilmo)
CGI/Visual Effect / Composite: TRICK BLOCK
CGI Director/VFX Supervisor: KEISUKE SASAGAWA
CGI Artist: YUSHI HATAKENAKA, YUKO FUJINUMA, RENSHI WATANABE, TAKUYA OKI
ART Director / Background Art: YUJI KANEKO, KEN NAKAMURA (Aoshashin Inc.)
Sound Effects / Re-recording Mixer: KOJI KASAMATSU (Digital Circus, Inc.)
Sound Director: NORIAKI KIHARA
Song: "Flowing Wind" Written and Performed by Buoy
Music Label: FABIENNE
Executive Director / Concept Story: OSHII MAMORU
Director / Original Story: KOJI MORIMOTO
Producer: HIROAKI TAKEUCHI, AKI INOUE
Assistant Producer: YUMIKO ITO, HIROMI YOSHIYAMA
Animation Producer: KENJI SATO, SAYOKO HIRAI
Animation Production: Take-Y Inc. , Production I.G
Animation Production: Phy, monofilmo
---
Source: JVC KENWOOD press release