Toshio Suzuki, Yoshiyuki Tomino y Momoko Sakura entre los galardonados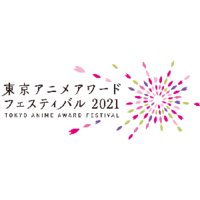 El sitio web de la edición 2021 del Tokyo Anime Award Festival (TAAF) anunció a los 8 ganadores del premio a Toda una Vida. El premio honra a aquellos que han hecho grandes aportes al crecimiento de la industria de la animación y a la cultura, y a aquellos que han elevado el estatus del anime con su arte, expresión, formando nuevos talentos y alcanzando audiencias internacionales.
Los ocho ganadores de esta edición incluyen a:
Toshio Suzuki, cofundador y productor de Studio Ghibli.
Momoko Sakura (Reconocimiento póstumo), autora de Chibi Maruko-chan
Yoshiyuki Tomino, director de Mobile Suit Gundam
Takao Koyama, guionista de Dragon Ball Z
Shunji Saida, animador de Gauche the Cellist
Takeshi Seyama, editor de Akira
Kayo Ishu, cantante del opening de Heidi
Michio Hazama, actor de voz de Walter von Schönkopf en The Legend of the Galactic Heroes
TAAF también publicó un vídeo promocional de esta edición de los premios, narrado por uno de los ganadores del premio a toda una carrera, el propio Hazama. Nobutaka Yoda, director de trailers de your name. Weathering with you y Mr. Osomatsu, produjo el vídeo con los ganadores de este año y los nominados del próximo. En la versión "B" del vídeo Hazama comenta irónicamente el hecho de ser uno de los ganadores.
El Tokyo Anime Award Festival se llevará a cabo en Ikebukuro, Tokyo del 12 al 15 de marzo. Durante el festival habrá exhibiciones del trabajo de los 8 ganadores del premio a toda una vida profesional. Este reconocimiento se creó en 2005, cuando el evento aun se llamaba Tokyo Anime Award y formaba parte del evento Tokyo International Anime Fair.
Durante la entrega de premios se reconocerá a lo mejor del cine y televisión en anime.

Fuentes: Web Oficial y ANN
---