Pre-registration is open for ANIVO in Japan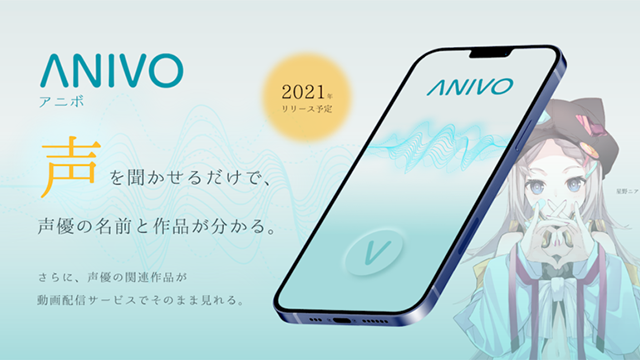 If you're watching anime and recognize a seiyuu, you can eventually dig up a name to connect to the familiar voice. Usually. But a new app is using AI to answer your questions faster than ever.
ANIVO was created in response to the rise in at-home anime viewing in 2020. While you're watching new-to-you shows, you may hear a voice actor you recognize, or a new voice you like, and want to find them in other things. ANIVO promises to eliminate "troublesome searching" by analyzing voices. Just play some dialogue from the voice actor you want to identify, and the app will return their name. They'll also bring up past anime credits, so you can hear more of them in other shows.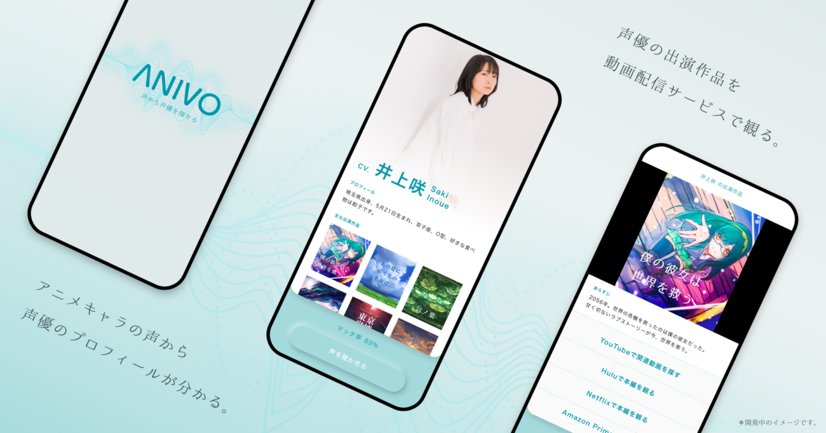 The app hopes to expose fans not just to popular anime, but also a wider range of series they may never have heard of before.
At present, ANIVO seems to only be angling for a Japanese release — hopefully if it works well and becomes popular enough, the rest of the world can get the same or similar services in future. Pre-registration opens today on the official website, with the app itself rolling out in spring 2021.
Source: Anime! Anime!