Un film en deux parties !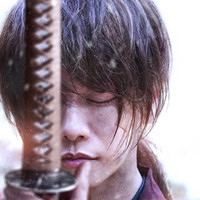 Le distributeur Warner Bros. Japan a partagé deux nouvelles vidéos pour les derniers films de l'adaptation livre du manga Kenshin le vagabond.
Ces publicités pour la télévision japonaise sont baptisée « Kenshin & Kaoru » et « Confession ». Les deux films devaient sortir à l'été 2020 à l'origine. Le premier opus, Rurouni Kenshin Saishûshô The Final, sortira en fin de compte le 23 avril prochain, tandis que le second, Rurouni Kenshin Saishûshô The Beginning, arrivera le 4 juin.
Notez d'ailleurs que le premier des deux opus racontera une histoire originale, différente de celle du manga d'origine. Un manga de Nobuhiro Watsuki par ailleurs disponible en France aux éditions Glénat.
Source : ANN