The two-part "Kuroneko if" novel series has been available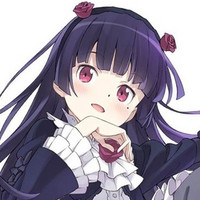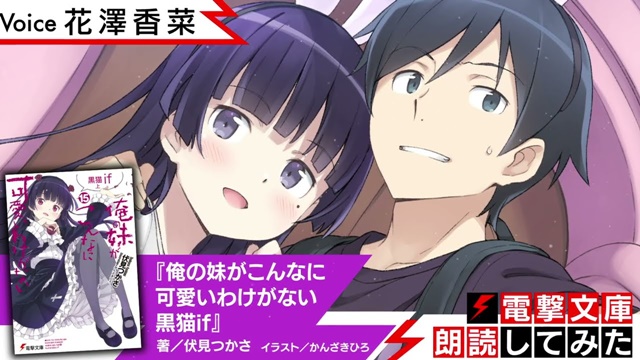 Today, April 20 is the birthday of Kuroneko / Ruri Gokou, one of the main heroines of Tsukasa Fushimi's Ore no Imouto ga Konna ni Kawaii Wake ga Nai light novel franchise. To celebrate the day, Dengeki Bunko's official YouTube channel posted a special reading video by Kana Hanazawa, Kuroneko's original voice cast in the Oreimo anime series. She reads one scene from the "Kuroneko if" spin-off series.
You can now find the congratulatory messages and illustrations by her fans on Twitter with these hashtags - #黒猫生誕祭, #五更瑠璃生誕祭, #黒猫生誕祭2021, or #五更瑠璃生誕祭2021.
????ハッピーバースデー黒猫????

『俺の妹がこんなに可愛いわけがない 黒猫if』(VOICE:花澤香菜)#黒猫生誕祭 を記念して、花澤香菜さんによる朗読動画を公開!!ニヤニヤがとまらない「黒猫if」を堪能してね!

▼フルverはURLから▼https://t.co/WFJyekwj5m#4月20日は黒猫の誕生日 pic.twitter.com/KsbiEa8aQV

— 電撃文庫 (@bunko_dengeki) April 19, 2021
---
The Oreimo novel franchise has launched the new "if" series to tell each heroine's happy ending story with Kyousuke Kousaka. Following the two-volume "Ayase if" story in August 2019 and June 2020, the first volume of "Kuroneko if" was released on September 10, 2020, then the second volume followed on March 10, 2021. The next heroine to be featured in the "if" series is Kanako Kurusu.
"Kuroneko if" first & second volume covers: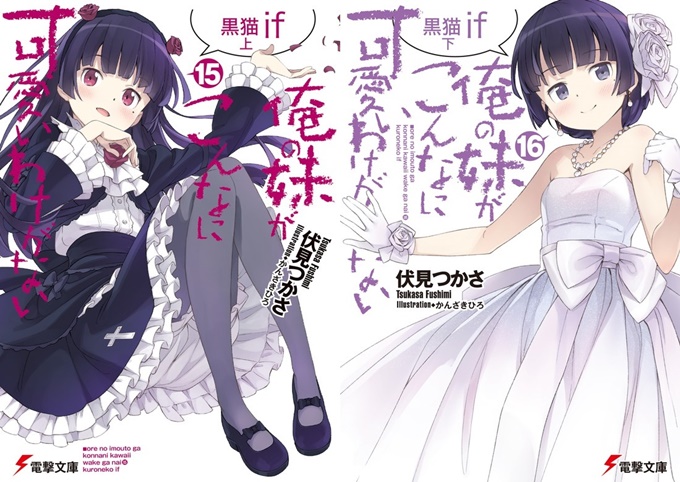 ---
Source: Dengeki Bunko official YouTube channel
(C)Tsukasa Fushimi/Ascii Media Works