The three records also celebrate the 7th anniversary of HMV record shop Shibuya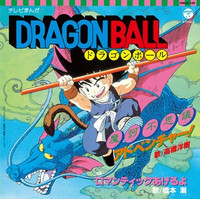 In commemoration of the 35th anniversary of the start of the broadcast of the TV anime Dragon Ball franchise, the reissue of the theme song analog records of Dragon Ball and its sequel Dragon Ball Z has been decided by Nippon Columbia. The first episode of the first TV series was aired in Japan on February 26, 1986.
From Dragon Ball, a 7-inch single record including its OP theme "Makafushigi Adventure!" performed by Hiroki Takahashi and ED theme "Romantic Ageru yo" by Ushio Hashimoto, and an LP record "TV Manga Dragon Ball Hit Song Collection" containing the two theme songs and eight ultra-rare insert songs/character songs are planned to be released. Also from Dragon Ball Z, a 7-inch single record containing its OP theme song "CHA-LA HEAD-CHA-LA" by Hironobu Kageyama and ED theme song "Dettekoi Tobikiri Zenkai Power!" by MANNA will be released.
The three vinyl records are scheduled to be released simultaneously on July 28, 2021. The release will coincide with an event to celebrate the seventh anniversary of the opening of HMV record shop Shibuya, which is operated by Lawson Entertainment, the distributor of the records.
"Dragon Ball" OP/ED theme single jacket (2,220 yen):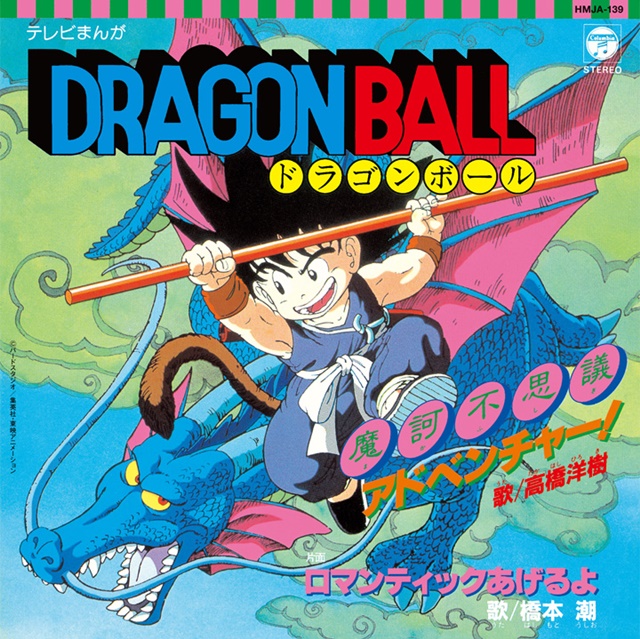 "TV Manga Dragon Ball Hit Song Collection" (4,400 yen):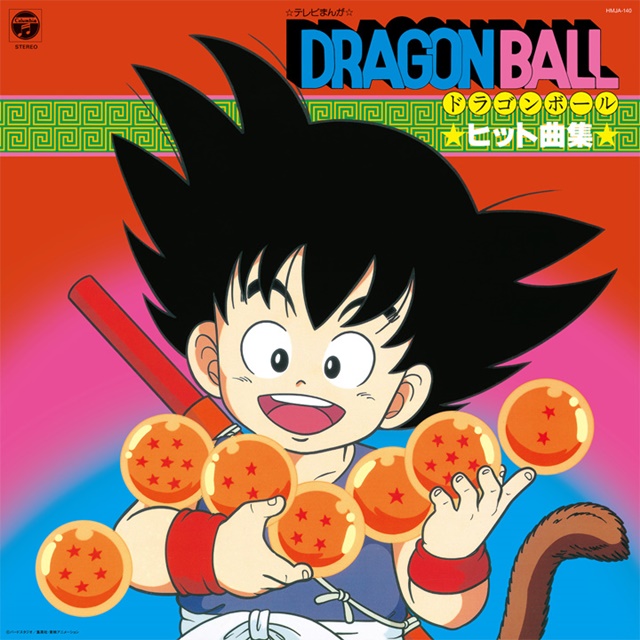 "Dragon Ball Z" OP/ED theme song single (2,200 yen):
/
TVアニメ放送開始35周年記念
『#ドラゴンボール』『#ドラゴンボールZ』
アナログ盤を3枚同時発売決定!
\

1986年2月26日の
テレビアニメ『ドラゴンボール』
放送スタートから35周年…!????????
復刻発売????????????????

ジャケ写も公開になったよ????✨https://t.co/YOdEuLaudk pic.twitter.com/9aBoyCXwrU

— 日本コロムビア (@NipponColumbia) April 29, 2021
---
Source: Nippon Columbia press release
© BIRD STUDIO/SHUEISHA, TOEI ANIMATION