The event can be watched with a smartphone or with Oculus Quest or Oculus Quest 2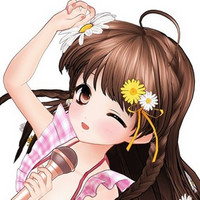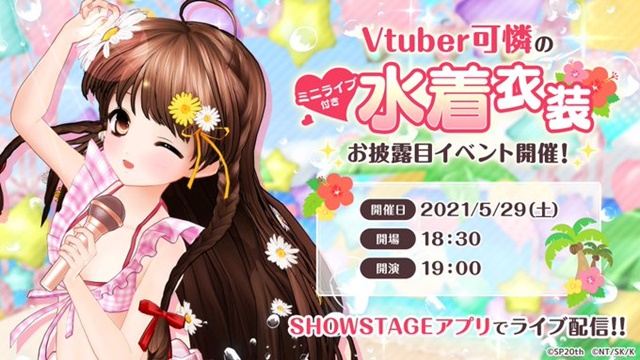 The official website for the Sister Princess franchise's 20th-anniversary project has revealed its virtual YouTuber Karen's swimsuit visual which was newly designed for her forthcoming online solo event.
This virtual YouTuber project was launched in 2019 to commemorate the 20th-anniversary of the Sister Princess franchise, which features the protagonist and his 12 adorable sisters. Karen (CV: Natsuko Kuwatani) made her virtual YouTuber debut in September 2019, then Sakuya (Yui Horie), Kaho (Hisayo Mochizuki), Mamoru (Yumiko Kobayashi), and Aria (Nana Mizuki) have also joined. The first online concert by the five sisters, "Sister Princess Live Stage ZERO ~Dream Ship~" on February 2021, was a huge success, attracting more than 12,600 viewers.
Karen's solo online event including her mini-concert, "VTuber Karen's Swimsuit Costume Unveiling Event with Mini Live" will be held on SHOWSTAGE at 19:00 on May 29, 2021 (JST). The design of this pink and white swimsuit with frills and flowers was chosen in the general swimsuit election held on Twitter last year. This event can be watched for free with a smartphone or with Oculus Quest or Oculus Quest 2. To participate, you need to download the SHOWSTAGE app and get a free ticket.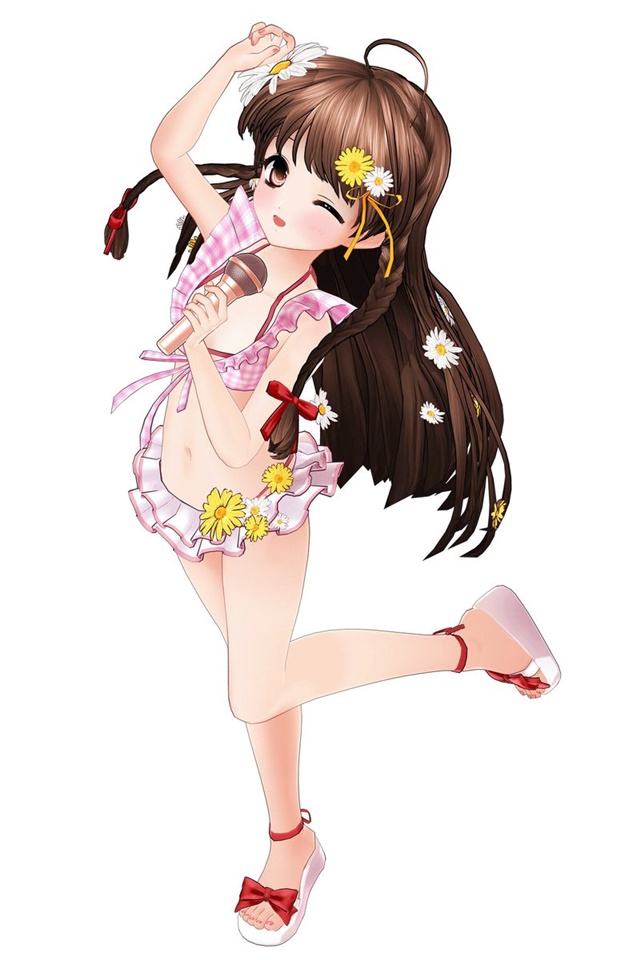 ✨お知らせ✨
ミニライブ付き水着衣装お披露目イベントの水着ビジュアルを公開しました❣
5/19(水)までは確実にチケットを入手できますので、発券はお早めに❣
▼詳細はこちら!https://t.co/N9xppWg3mK

▼無料チケットの発券ページはこちら!https://t.co/o2gD8IyQgn #シスプリ #VTuber可憐 pic.twitter.com/ZY5OUaRIK8

— 【公式】シスター・プリンセス20周年 (@sis_pri20th) May 14, 2021
---
Source: "Sister Princess" 20th anniversary project official website / Twitter
©Sister Princess 20th Project
©Naoto Tenhiro, Sakurako Kimino/KADOKAWA