The one meter-long special edition was sold out in about two minutes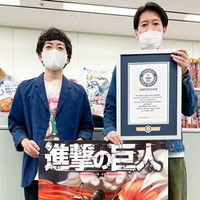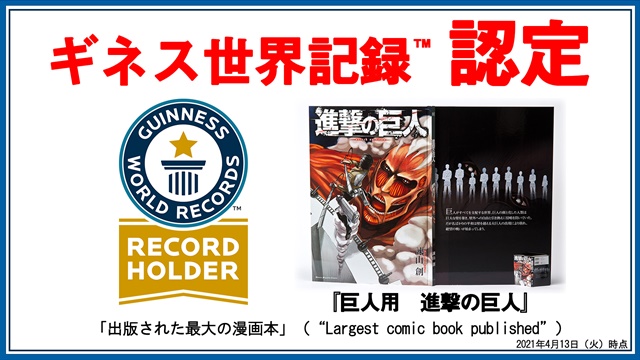 Kodansha announced today that the titan-sized edition of the first volume of the Attack on Titan manga series by Hajime Isayama has been recognized by Guinness World Records as the "Largest comic book published."
According to the press release, it is introduced as "The largest comic book published measures 7,030.00 cm² (7 ft² 81.65 in²) and was achieved by Attack on Titan (Shingeki no Kyojin) published by KODANSHA LTD. (Japan), verified in Bunkyo, Tokyo, Japan, on 13 April, 2021."
The titan-sized edition (1m in length, 70cm in width, and 13.7kg in weight) is 36 times larger than the standard tankobon edition and is designed to be read by Eren Yeager in his titan form. At the price of 165,000 yen (about 1,514 USD), it was released on March 6, 2021, as part of the promotional campaign for the final chapter the Attack on Titan manga series serialized in Bessatsu Shonen Magazine. It was announced that the edition would be certified as a Guinness World Record if 100 copies were sold, then it sold out in about 2 minutes after it went on sale.
The manga's editor in charge, Shintaro Kawakubo says, "When I received the proposal from the publicity department, I replied, 'Well, I'm sure the fans will be able to achieve it easily.' But when I heard the actual price and number of copies, I was nervous inside. As you all know, the book sold out in less than two minutes, and the Guinness World Records was achieved. I'd like to thank Tosho Insatsu for making such a wonderful book that is worth the price, and all the fans who are always willing to support the series together. Thank you so much!"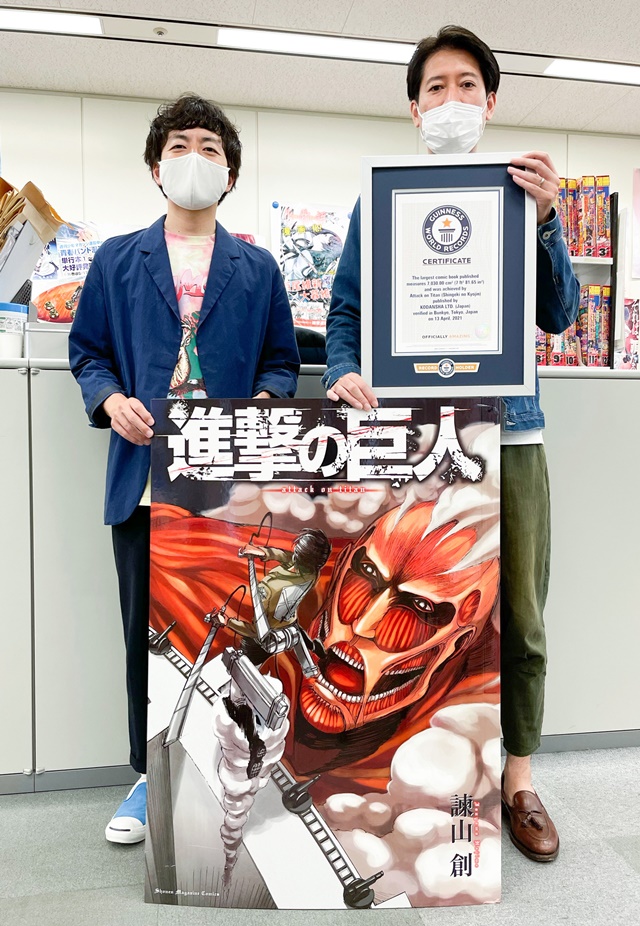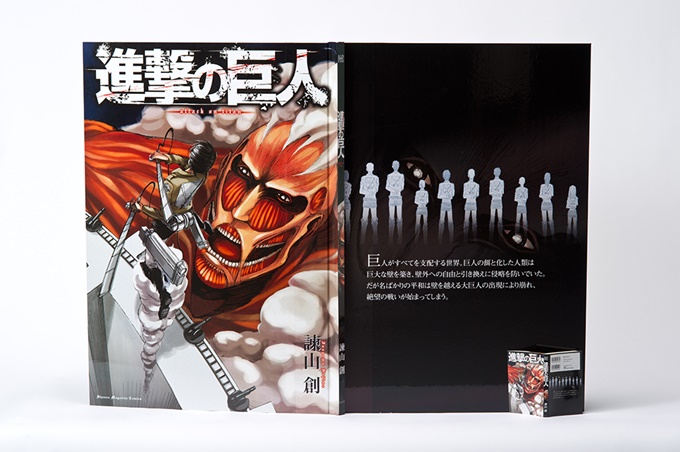 ---
Source: Kodansha press release