Le casting s'étoffe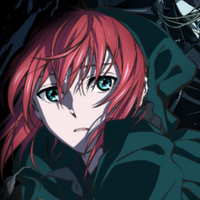 Le site officiel de l'anime The Ancient Magus Bride dévoile une magnifique bande-annonce pour le projet série d'OAD qui accompagnera les trois prochains tomes du manga de Kore Yamazaki.
La vidéo révèle deux nouveaux membres du casting vocal, à savoir :
- Hiromi Igarashi dans le rôle de Gabriel
- Aoi Ichikawa dans le rôle du mystérieux garçon
La série d'OAD sera inititulée The Ancient Magus Bride: Nishi no Shônen to Seiran no Kishi et scénarisée par Kore Yamazaki, la mangaka d'origine en personne. Il y aura 3 épisodes, qui sont prévus avec les éditions limitées des tomes 16 (10 septembre 2021), 17 (10 mars 2022) et 18 (10 septembre 2022).
Le staff décrit la série d'OAD comme la première partie du nouveau projet d'anime. Kazuaki Terasawa la réalisera au sein du studio Kafka, créé spécifiquement pour ce projet. Aya Takaha sera de retour pour écrire le scénario aux côtés de Yoko Yonaiyama. Hirotaka Katô sera également de retour pour le design des personnages. Enfin, la composition musicale sera de nouveau confiée à Junichi Matsumoto.
En attendant, retrouvez l'anime The Ancient Magus Bride gratuitement et en intégralité sur Crunchyroll, et le manga de Kore Yamazaki chez les éditions Komikku.
Synopsis : Chise Hatori a 15 ans. Elle n'a ni famille, ni talent particulier, ni aucun espoir dans la vie. Un jour, elle est vendue à un sorcier, un non-humain dont l'existence remonte à la nuit des temps… Il la prend sous son aile pour faire d'elle sa disciple et lui annonce qu'à terme, elle deviendra son épouse. Alors, les aiguilles qui semblaient à tout jamais figées dans son cœur se mettent à tourner de nouveau, petit à petit…
Source : Comic Natalie