Zur Ankündigung gab es auch eine Menge neuer Visuals!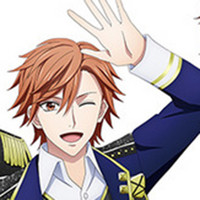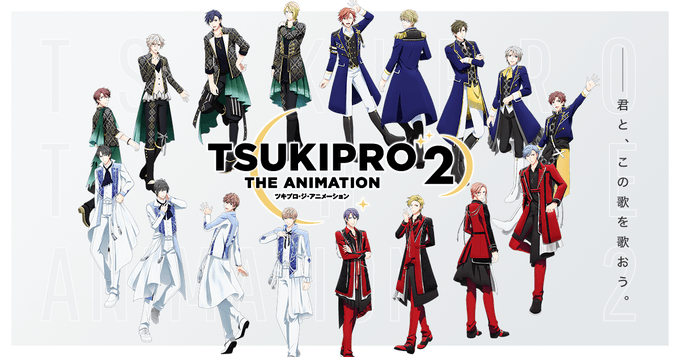 Die Jungs der fiktiven Talentagentur TSUKIPRO sind nächsten Monat mit der neuen Staffel TSUKIPRO THE ANIMATION 2 und musikalischen Auftritten zurück! Über den offiziellen Twitter-Account gab es heute eine LKW-Ladung an neuen Informationen, darunter der Starttermin und viele neue Visuals zu den Charakteren und Orten aus der Serie. Den ersten Auftritt legen die Idole demnach am 7. Juli 2021 hin! Zudem stellte man das Opening "LOVE 'Em ALL" der Idol-Gruppe SolidS für die erste Episode vor.
Opening
TSUKIPRO THE ANIMATION 2 setzt genau an dem Ende der ersten Staffel an und verfolgt die Karrieren der Idole der fiktiven Talentagentur Tsukino Entertainment Production. Ein neuer Schwall von Informationen des 2.5D-Projekts beinhaltet einige Visuals, die die wunderschönen Orte der Serie zeigen.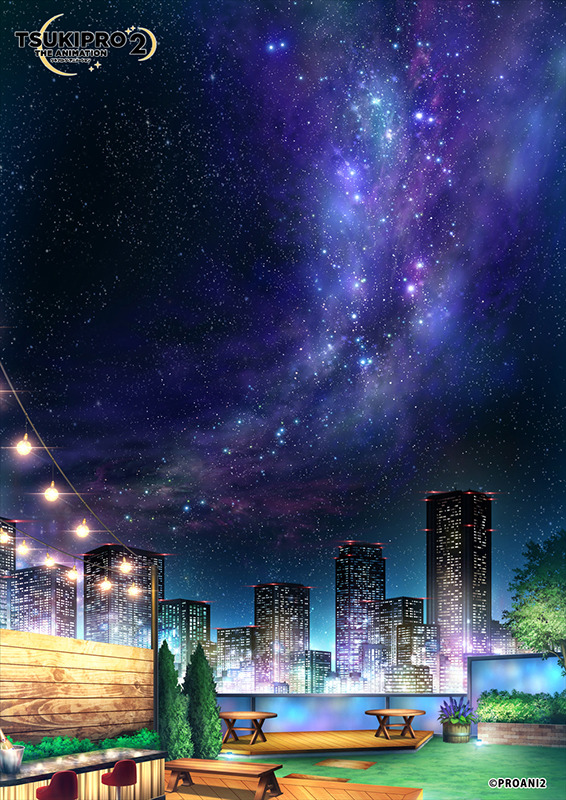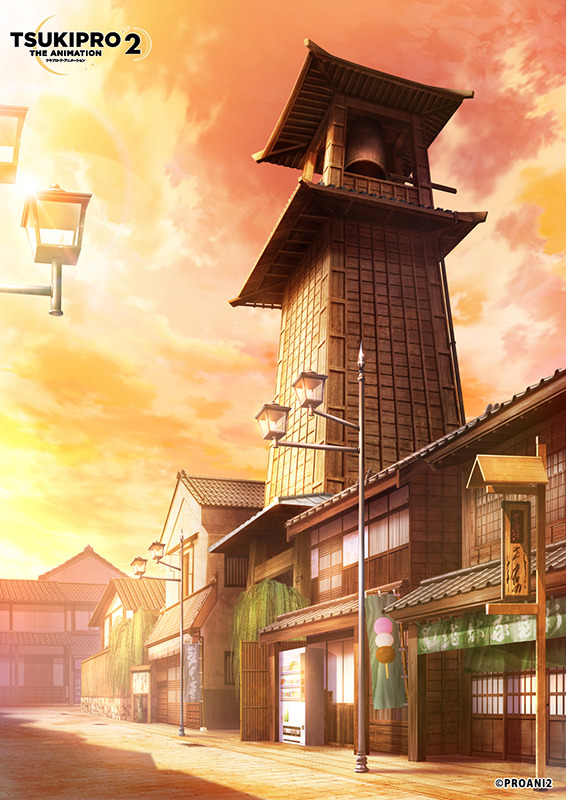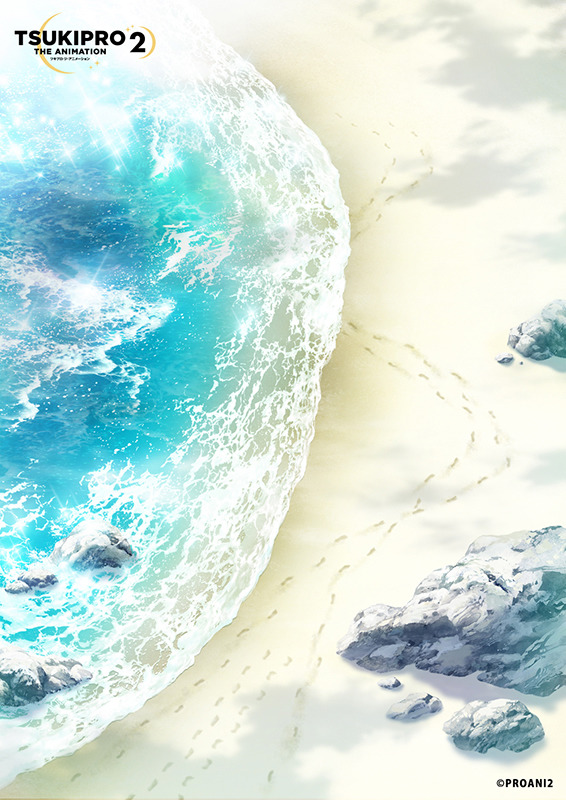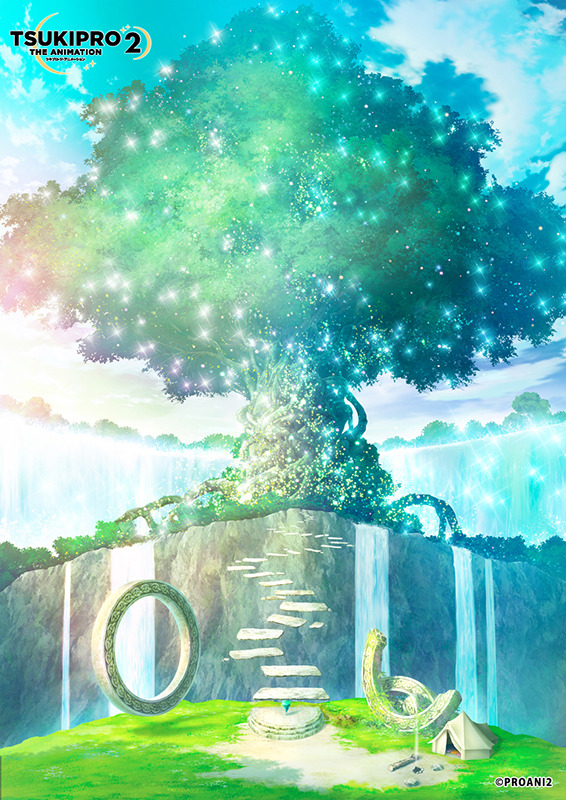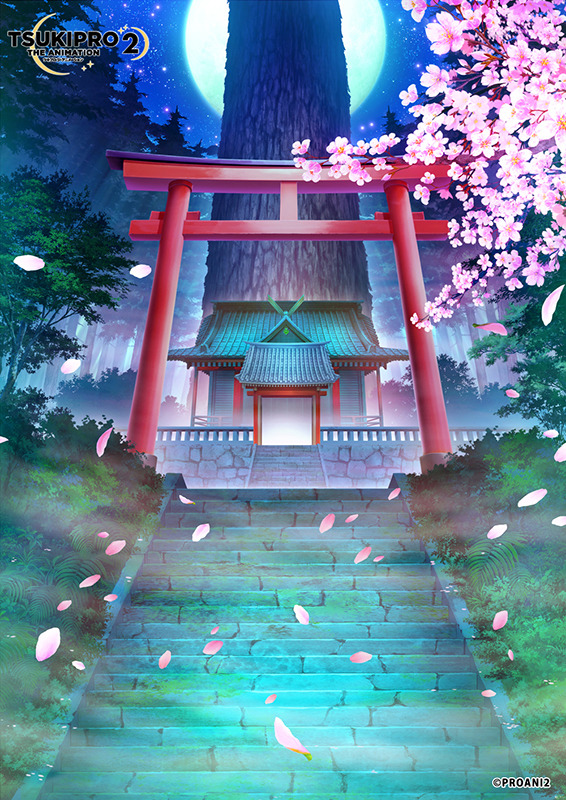 Ebenfalls gab es auch mehrere Visuals der vier fiktiven Idol-Gruppen – Growth, QUELL, SOARA und SolidS – in ihren Bühnenkostümen.
Growth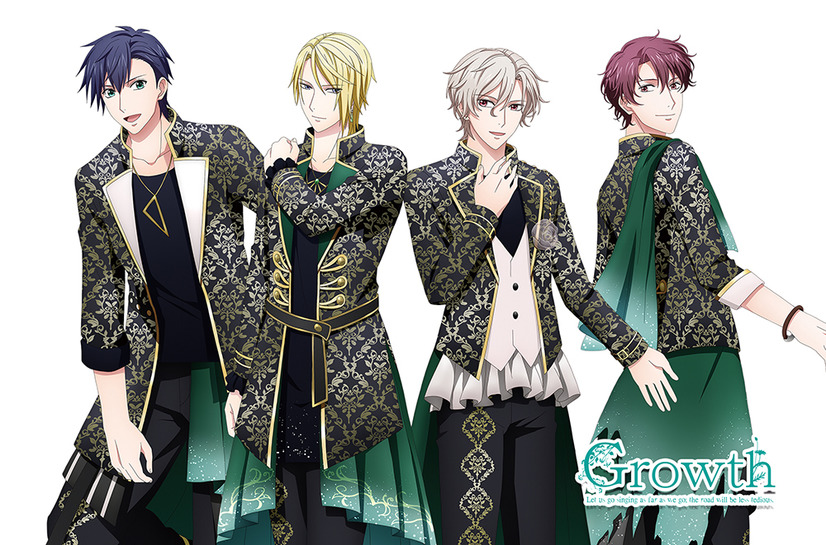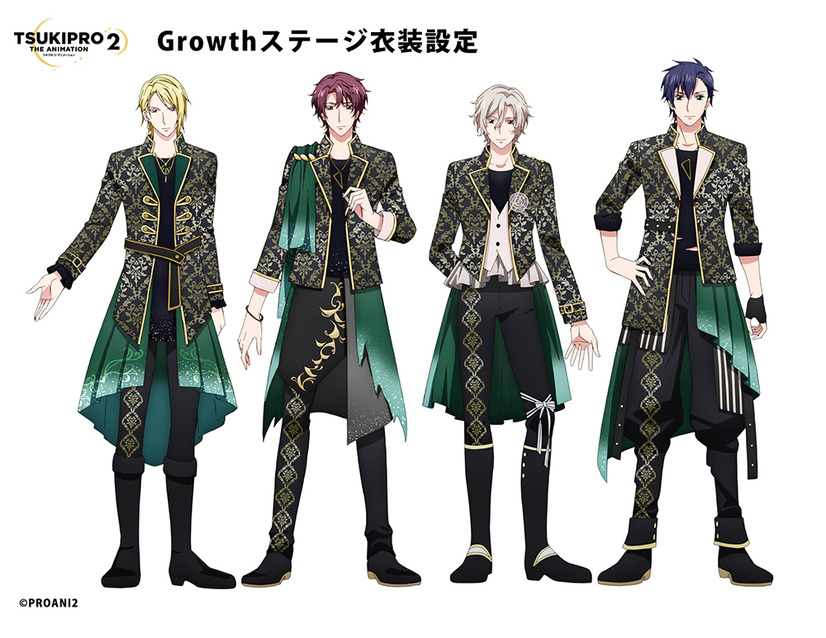 QUELL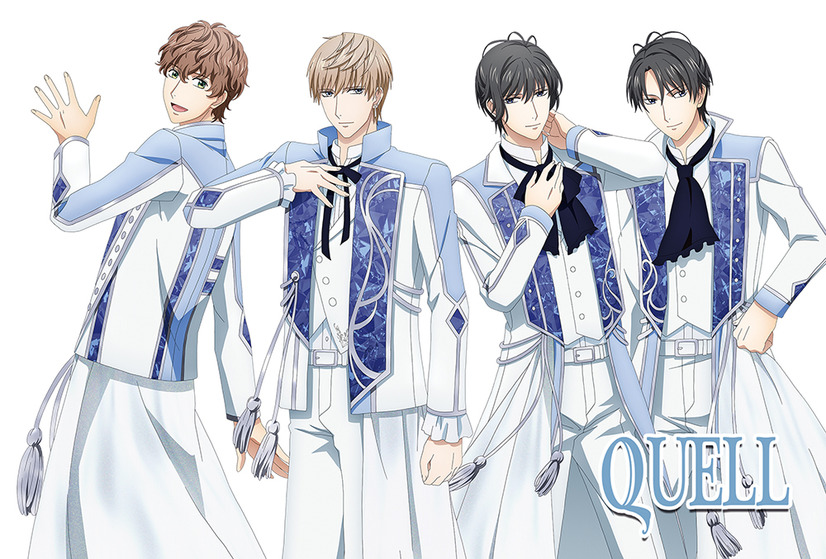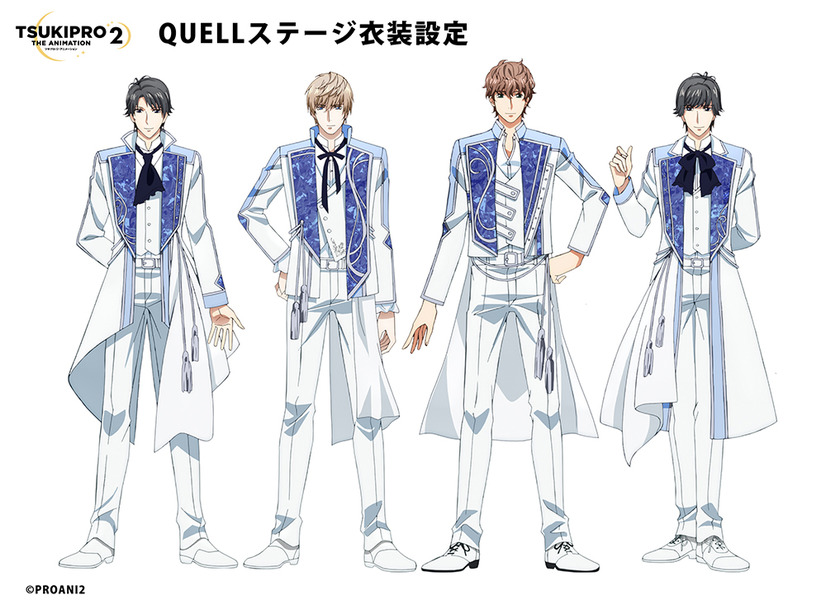 SOARA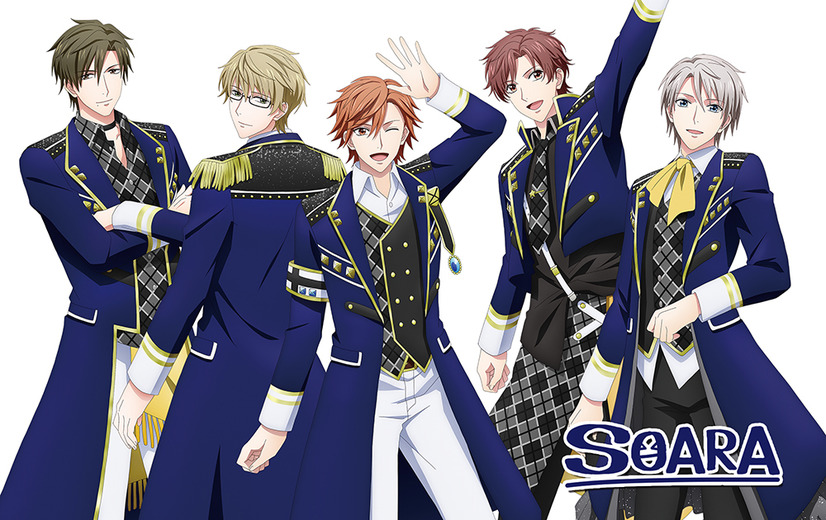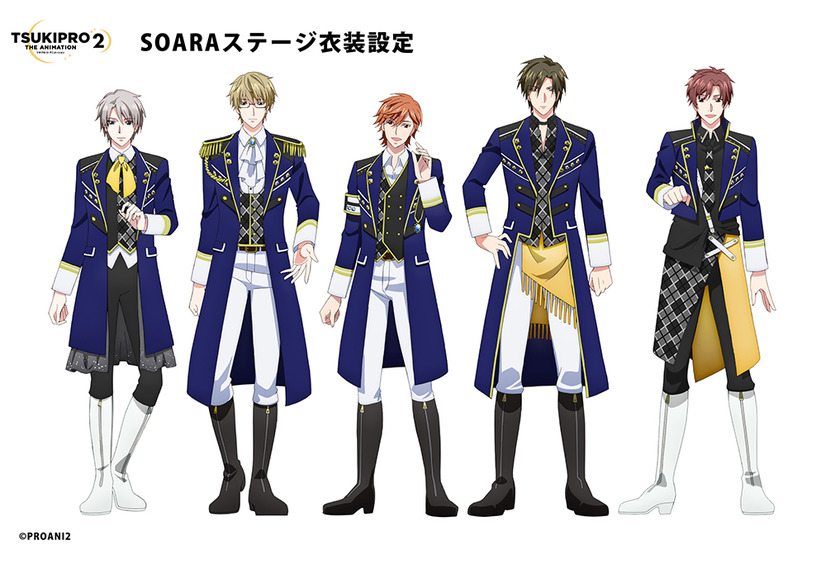 SolidS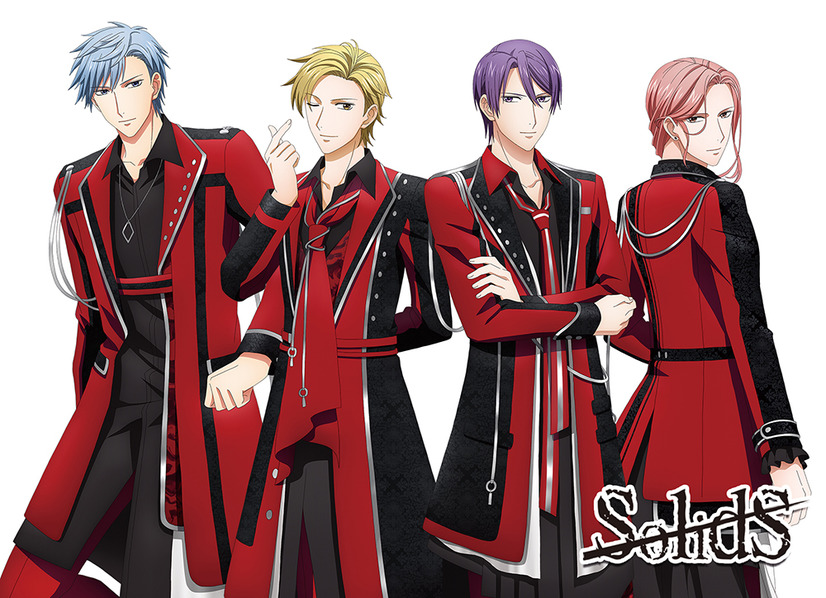 Zuvor veröffentlichtes Visual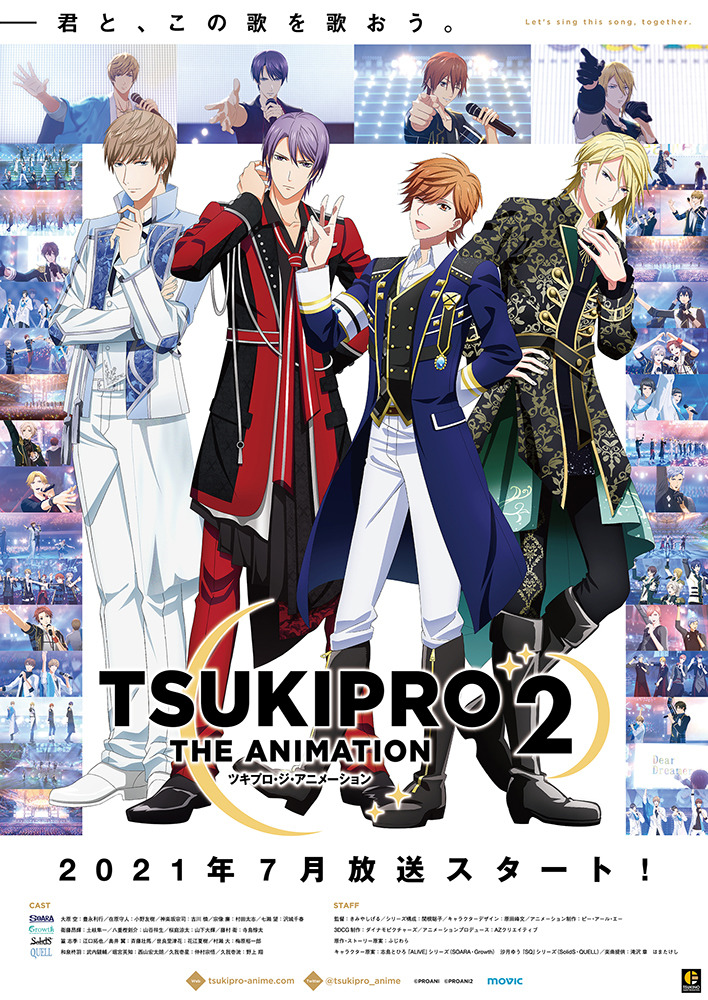 Noch bevor die zweite Staffel in einem Monat an den Start geht, könnt ihr hier auf Crunchyroll die erste Staffel TSUKIPRO THE ANIMATION Revue passieren lassen. Damit könnt ihr dann musikalisch gestärkt die neue Staffel angehen.
Quelle: Anime! Anime!

----
Original Artikel von Kara Dennison. Übersetzt von Melanie Höpfler.