Nanami Atsugi: "Let's run through the summer together!"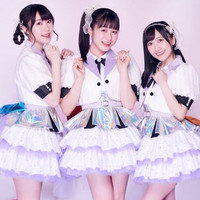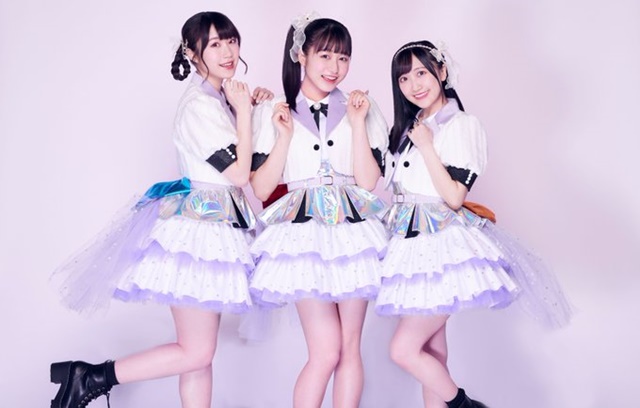 "The important announcement" revealed during the three-member voice actress idol unit Run Girls, Run!'s urgent live-streaming program last night was about this summer's two special concerts to celebrate the fourth anniversary of their formation. The unit was formed by Coco Hayashi, Yuka Morishima, and Nanami Atsugi, the three winners of the "avex×81produce Wake Up, Girls! AUDITION 3rd Anime Song Vocal Audition" held in 2017.
The title of the summer tour is "Run Girls, Run!4th Anniversary LIVE Run 4 You!!!" It will be held first at Sendai PIT in Miyagi Prefecture on July 25, 2021, then at Yamano Hall in Tokyo on August 14. It will have been three years since they held their first live event in Sendai since the "Run Girls, Run! 1st LIVE TOUR Tomatte Nanka Irarenai" in November 2018. The official lottery for its 8,500-yen tickets will be available from June 15 to 21.
One of the unit's members, Nanami Atsugi writes on Twitter, " The happy news was about our fourth anniversary concerts. The Runners (fans) have always given us the courage to run, so for the fourth anniversary, we'd like to return the favor and make it a live concert that delivers power. Thank you very much for your ideas for the goods. Let's run through the summer together!"
配信ありがとうございました☺️!

嬉しいお知らせは、
4周年ライブのお話でした????

ランナーさんからいつも走る勇気をもらっているので
4周年はそのお返しができるように、パワーを届けるLiveにしたいと思います????‍♀️

グッズ案もたくさんありがとうございました????

夏一緒に駆け抜けよー????!

#RGR_JP https://t.co/mmuik1TJtZ pic.twitter.com/RHtkYh029U

— 厚木那奈美 (@rgr_nanami) June 15, 2021
"Run Girls, Run!4th Anniversary LIVE Run 4 You!!!" logo: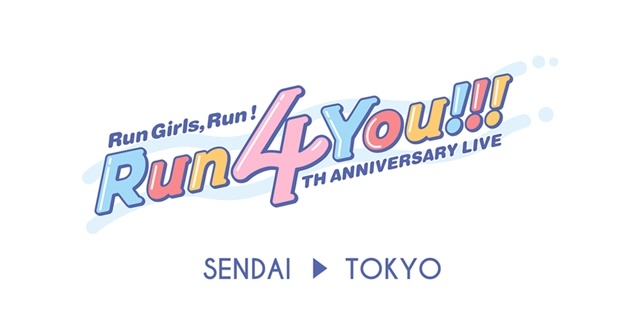 ---
Source: Run Girls, Run! official website / Nanami Atsugi Twitter
© avex