Les planches sont prêtes
L'anime Joran The Princess of Snow and Blood, que vous pouvez retrouver en simulcast sur Crunchyroll, va être adapté en pièce de théâtre. Et nous apprenons que le casting vocal de la série sera reconduit pour le projet.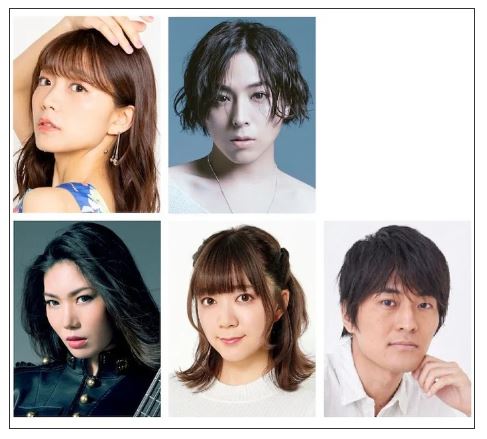 - Suzuko Mimori dans le rôle de Sawa Yukimura
- Shôta Aoi dans le rôle de Makoto Tsukishiro
- Raychell dans le rôle d'Elena Hanakaze
- Ayasa Itô dans le rôle d'Asahi Nakamura
- Chikahiro Kobayashi dans le rôle de Jin Kuzuhara
Et ce n'est pas tout puisque Kaname Ôki, comédienne de la troupe Takarazuka Revue Cosmos Troupe, et Maho Tomita participeront également à cette pièce. Mais leurs rôles ne sont pas encore dévoilés.
Synopsis : En 1931, le shogun Yoshinobu Tokugawa a 94 ans et exerce toujours un contrôle absolu sur le Japon. Des vestiges de la culture de l'ère Meiji sont visibles dans la ville, mais la science et la cosmologie ésotérique japonaise Onmyodo se sont également développées, dégageant un sentiment de modernité. Pourtant, œuvre dans l'ombre Kuchinawa, un groupe dissident qui cherche à assassiner le shogun et à faire tomber le régime.
Source : ANN