Cat Thief Summer is IN. Plus, Free 10-Draws, Triple Drops, and more!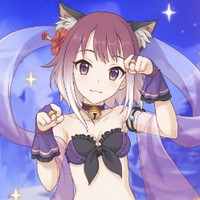 Heyas, Knights! We hope you've been enjoying our Half Anniversary extravaganza as much as we have so far. There's already been a lot of great campaigns and events to commemorate the occasion, but we've got even more events to round out the six-month milestone that are worth getting excited for.
Ready for the rundown? Buckle up, because we've got a long list of updates, ripe for the consuming.
Let's send off summer with a bang!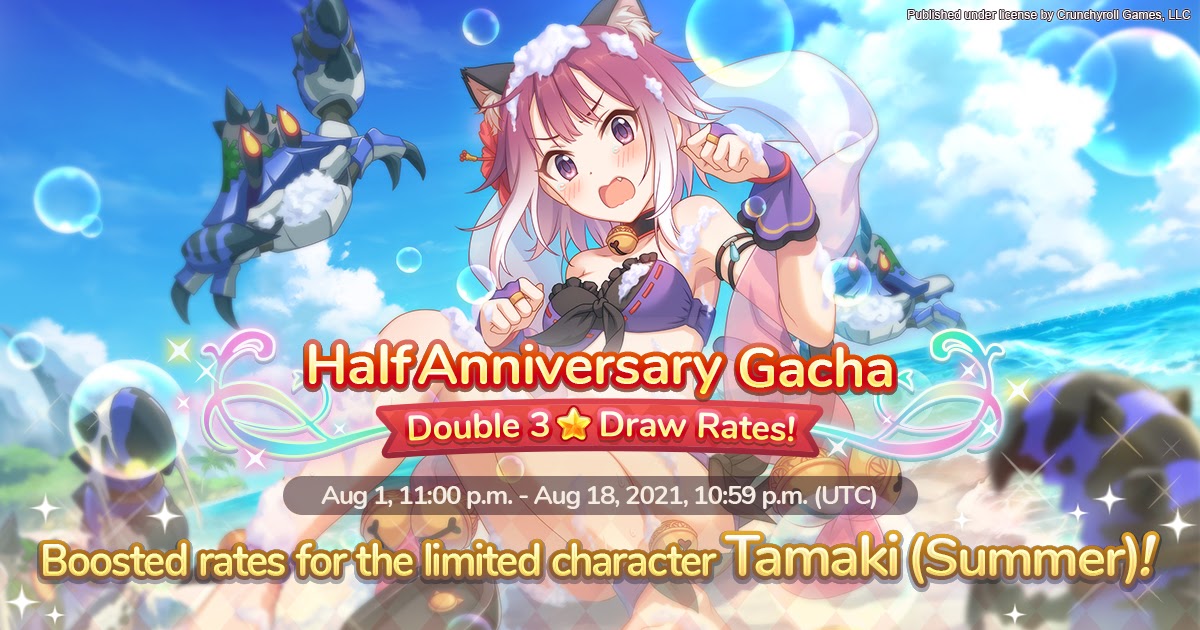 You might have seen a sneak preview during the latest event, but now the cat's officially out of the bag - we've got one more special Summer character to share with you all! The greatest thief in Astraea, Tamaki, is donning her summer best and hitting the beach. With more skills that steal TP from her enyamies and massive damage-dealing capabilities, Tamaki (Summer)'s making waves bigger than a meowntain.
Akin to other limited gachas of summer units past, Tamaki (Summer) is a limited character, which means that she won't be added to the main Premium Gacha lineup once her limited gacha ends. This means you'll need to be quick to catch this crafty cat!
What's even more, we've got something special to add to this Half Anniversary Gacha spice. We're doubling the 3★ character draw rates for this gacha, which means that you're even more likely to find the characters you're looking for. This is peak bang for your jewel, so make the most of this purr-fect opportunity!
The Tamaki (Summer) Half Anniversary Gacha will run for 17 days, from 8/1 23:00 UTC to 8/18 22:59 UTC.
Speaking of which...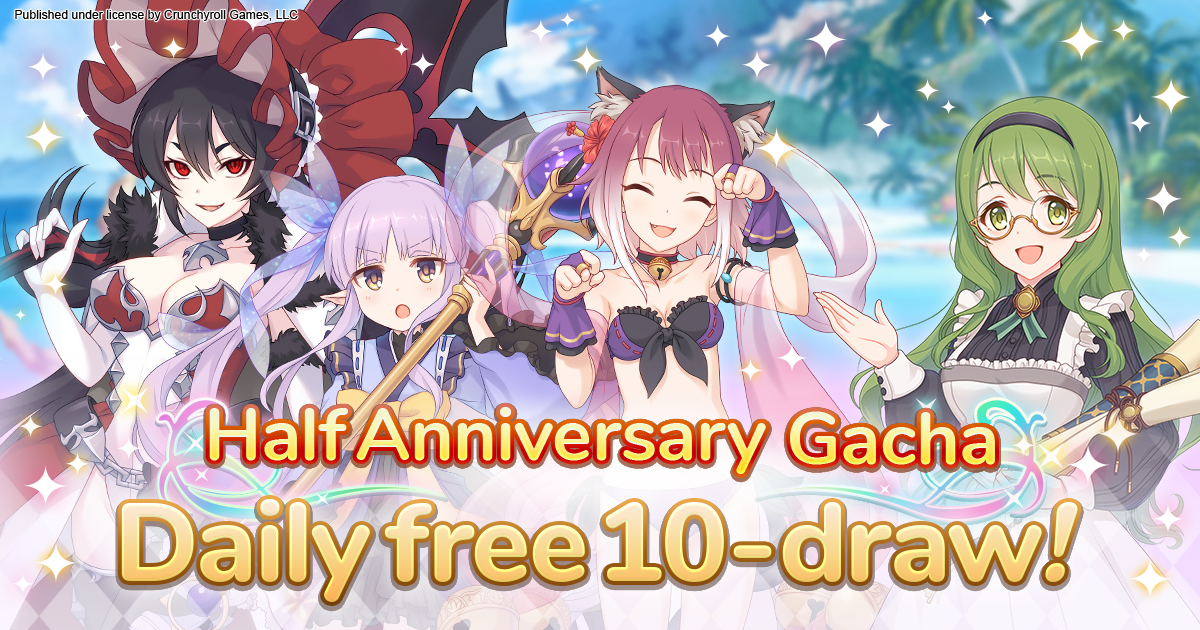 To continue the Half Anniversary cheer, we're also bringing back daily free 10-draws! That's right - for a very limited amount of time, you'll be able to perform a free 10-draw on the Half Anniversary Gacha, every single day. That means you can get up to 110 free chances to grab the limited Tamaki (Summer) character, or any other unit that you're missing from your roster. Daily 10-draws, boosted 3★ draw rates - the stars are aligning for a perfect half-year anniversary.
The Half Anniversary Gacha Daily Free 10-Draw Campaign will run for 11 days, from 8/1 13:00 UTC to 8/12 12:59 UTC.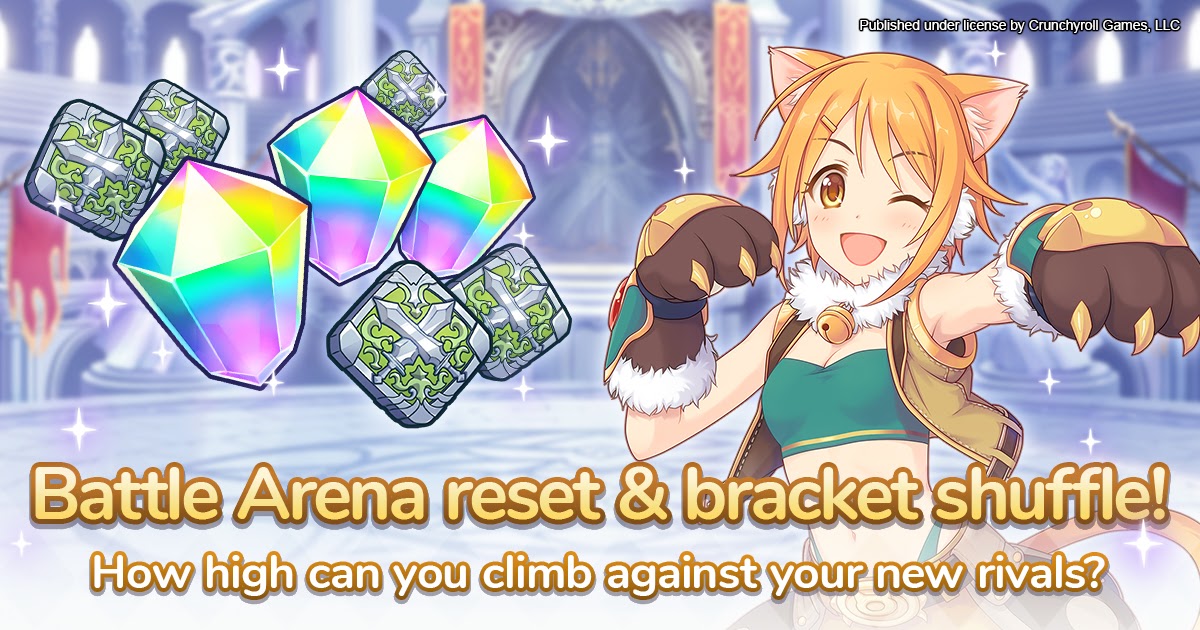 Prepare yourself to climb the ranks of the Battle Arena again, because we're resetting the Battle Arena rankings and shuffling the brackets! To spice up the meta and give everyone a new chance to shine, we're mixing up everyone's Battle Arena brackets. This means that your ranking will be reset to the bottom (15,000th place), and you'll need to work your way back up to the top to claim the Battle Arena crown. Of course, with refreshed brackets come refreshed rewards - we'll also be resetting first-time ranking rewards, which means you'll be able to re-obtain more jewels as you re-climb the ladder.
The Battle Arena reset and bracket shuffle will occur after the maintenance period from 8/16 23:00 UTC to 8/17 5:00 UTC. Get your Tamaki stall counters ready.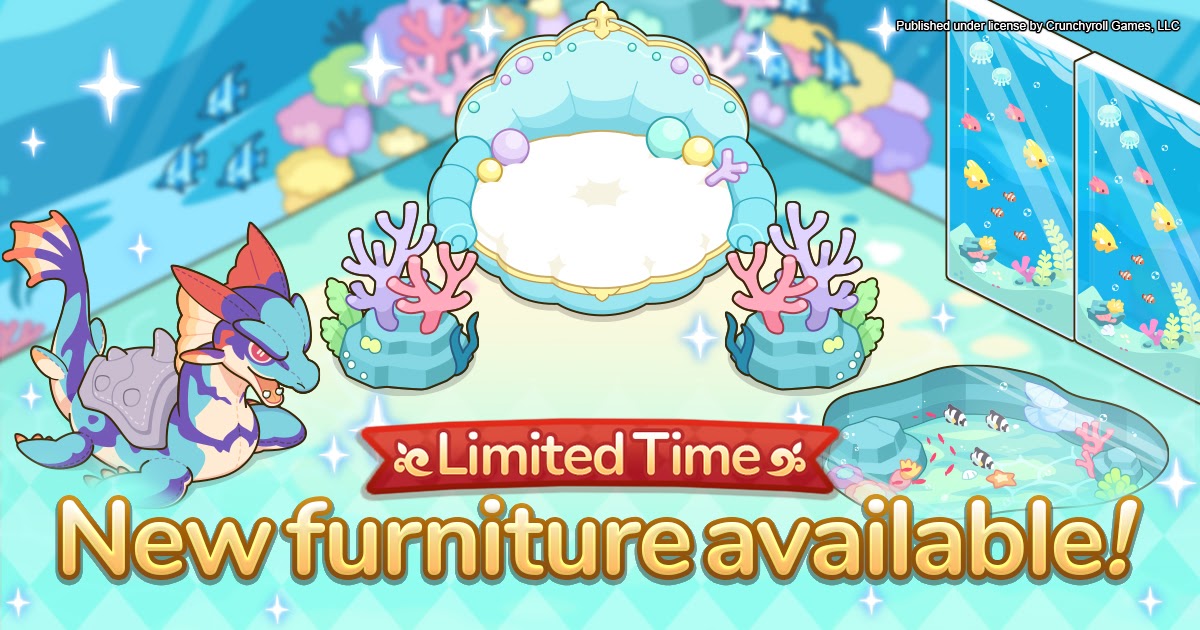 After a long summer vacation on the beach, it's nice to head back to the Guild House for some valuable downtime. The fun doesn't have to stop there, though! You can now bring the vacation vibe back with you. With our latest set of aquatic-themed furniture, you can head under the sea in your very own Guild House.
This exclusive set of furniture will only be available from 8/1 23:00 UTC to 9/4 22:59 UTC, so be sure to reel it in while you still can. The full list of aquatic-themed furniture is as follows:
Flufftastic Sea Drake
Blue Shell Cushion
Pink Shell Cushion
Floor Aquarium
Ocean Partition
Coral Ornament
Ocean Stool
Tropical Fish Stickers
Seabed Wall
Seabed Flooring
Undersea Background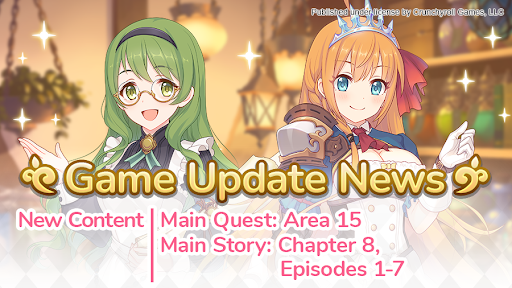 With the arrival of the month of August, we'll be unlocking area 15! Make the dangerous trek through the Thalia Volcano to collect new equipment, battle new monsters, and unlock more of the main story while watching your step. The last thing we need is another lava flow. The new items obtained from Area 15 will allow you to rank up your characters to 5 slots at Rank 10, and you'll be able to start Chapter 8 of the main story, all the way up to Episode 7. Plus, you'll find Hard stage nodes with Memory Shards for Yui, Mimi, and Arisa.
On top of the new stages and the story content, we'll also be increasing the level cap to 107. We hope you've saved up a bundle of mana and experience potions from the Grotto Triple Drops!
The new area, increased level cap, and new story will be available after 8/9 at 13:00 UTC.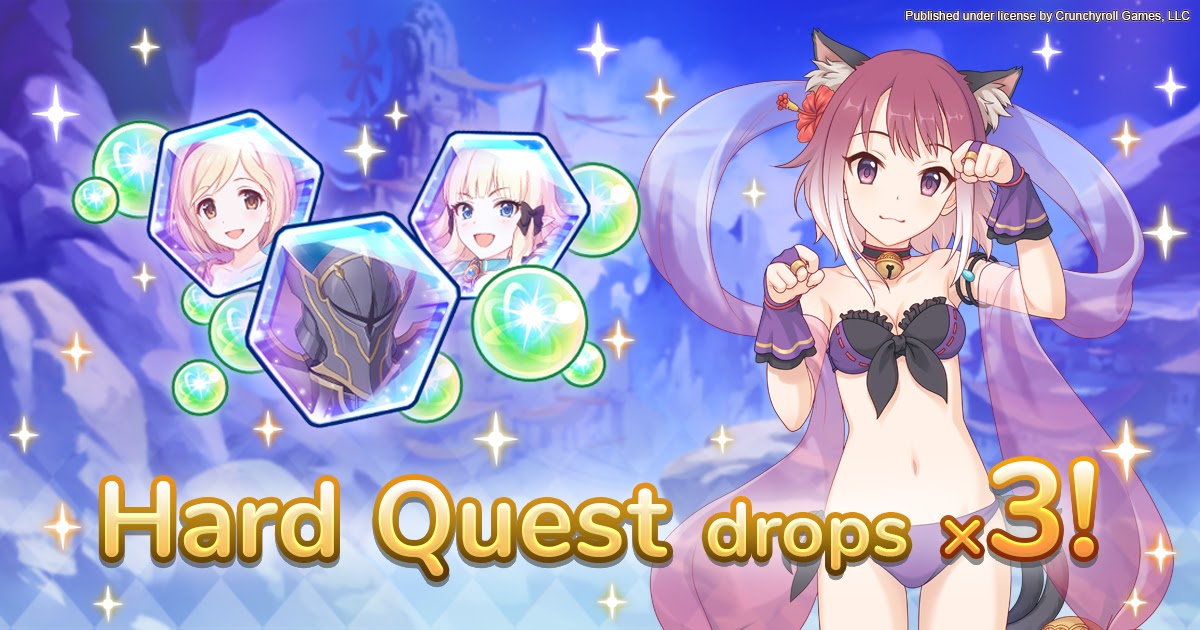 Continuing our series of supercharged triple events, triple drops will head into the Hard Quests in the suitably named Hard Quest Triple Drop Campaign. During the campaign, collect three times the Memory Shards, three times the mana, three times the equipment, and three times any other items that drop while completing Hard stages. The time is now to collect more of your favorite character's Memory Shards and to raise their star power! The Hard Quest Triple Drop Campaign runs for seven days, from 7/29 13:00 UTC to 8/4 12:59 UTC.
Finally, we come full circle with the Dungeon Double Drop Campaign. Do you ever feel like you could use more mana? Worry not, we've got just what the doctor ordered. As you are probably well aware by now, you will receive double the mana when completing stages in the Dungeon. What isn't there to love about this campaign? The Dungeon Double Drop Campaign will last eleven days, from 8/4 13:00 UTC to 8/14 12:59 UTC.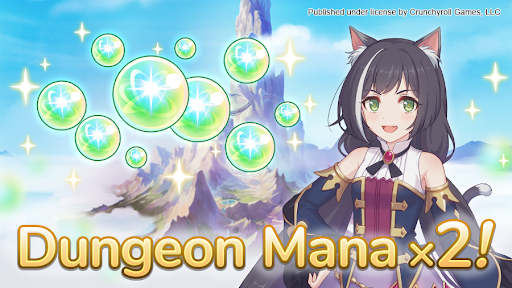 With that, we've reached the conclusion of our Half Anniversary festivities. Included below is a summarized version of all the updates announced today, for easy reading and accessibility. Thank you for all your support, and we hope you continue to enjoy Princess Connect! Re: Dive!
See you in Astraea, Knights!
— Crunchyroll Games
*Note: All event details may be subject to change. Please check the in-game notifications at the start of the events for the full details.
Tamaki (Summer) Half Anniversary Gacha (8/1 23:00 UTC to 8/18 22:59 UTC)

Increased rate-up for Tamaki (Summer), also available for redemption via character exchange points
Doubled draw rates for 3★ characters in the Tamaki (Summer) Half Anniversary Gacha.
Tamaki (Summer) is a limited unit and will only be available during the Half Anniversary Gacha period.

Half Anniversary Gacha Daily Free 10-Draw Campaign (8/1 13:00 UTC to 8/12 12:59 UTC)

Free daily 10-draw on the Half Anniversary Gacha Banner. (Up to 11 times)

Battle Arena Reset & Bracket Shuffle (After the maintenance period of 8/16 23:00 UTC to 8/17 5:00 UTC)

Battle Arena ranks will be reset and the brackets will be shuffled. First-time ranking rewards will also be reset.

New limited furniture available for purchase (8/1 23:00 UTC to 9/4 22:59 UTC)
August Content Update (8/9 13:00 UTC)

Main Quest Area 15 unlocked
Level cap increased from 105 to 107
Character equipment cap increased from 10-4 to 10-5
Chapter 8 of the main story unlocked, up to Episode 7

Hard Quest Triple Drop Campaign (7/29 13:00 UTC to 8/4 12:59 UTC)
Dungeon Double Drop Campaign (8/4 13:00 UTC to 8/14 12:59 UTC)