Subaru, Rem, Ram, Emilia and more coming to Puyo Puyo!! Quest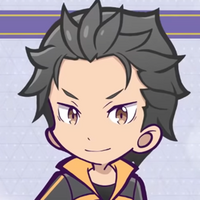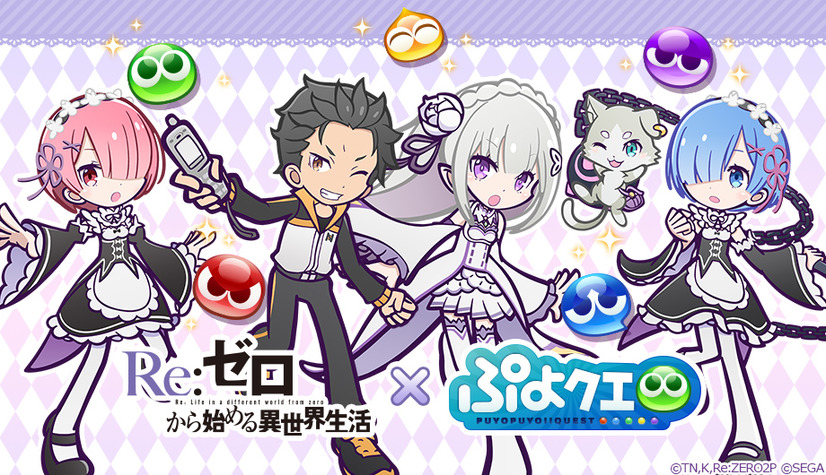 Subaru, Emilia, and the rest of the stars of Re:ZERO -Starting Life in Another World- are getting a super cute Puyo Puyo!! makeover!
The characters will appear in a collaboration with mobile game Puyo Puyo!! Quest, the game franchise's puzzle/RPG spinoff that launched in Japan in 2015. The event kicked off today on Japanese servers, gifting us with adorable redesigns of our favorite characters. Not only that, but existing Puyo Puyo!! stars will be getting their Re:ZERO cosplay on.
Leading the charge is a 6-star Subaru Natsuki, armed with his trusty cell phone. Plus, two more characters sport Subaru's iconic track suit: recurring Puyo Puyo!! character Risukuma, and the squirrely "Subarisu":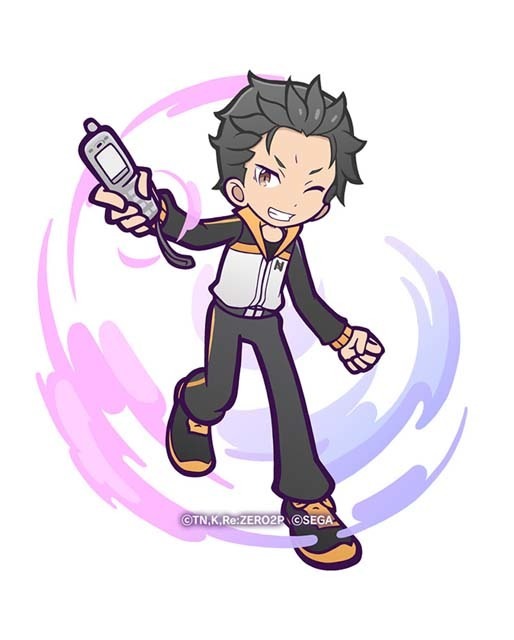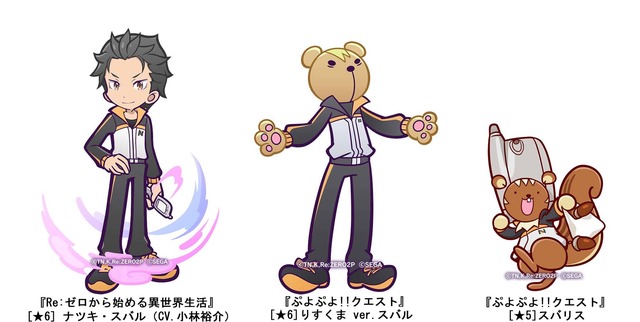 Emilia, Rem, Ram, and Beatrice will also be there, and will share costumes with Puyo Puyo!! characters Witch, Ally, Rafisol, and Feli, respectively: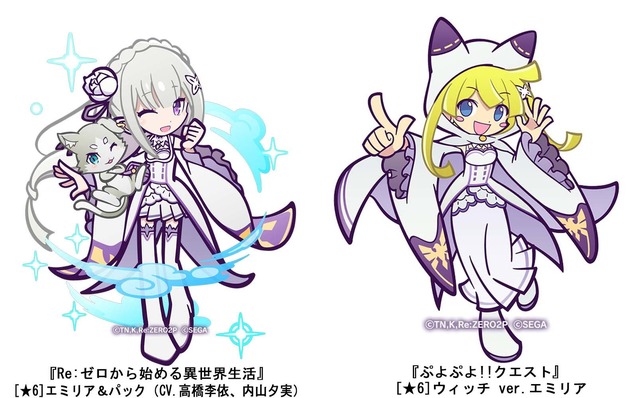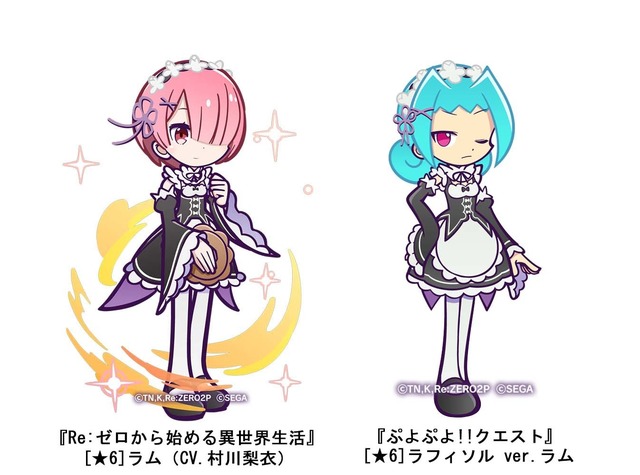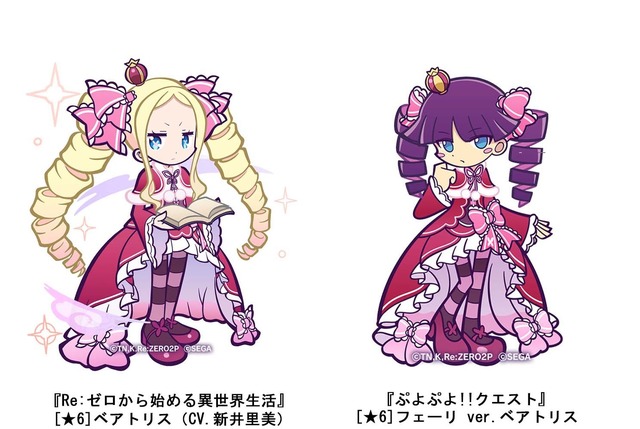 Players can also call on a 5-star Puck for support: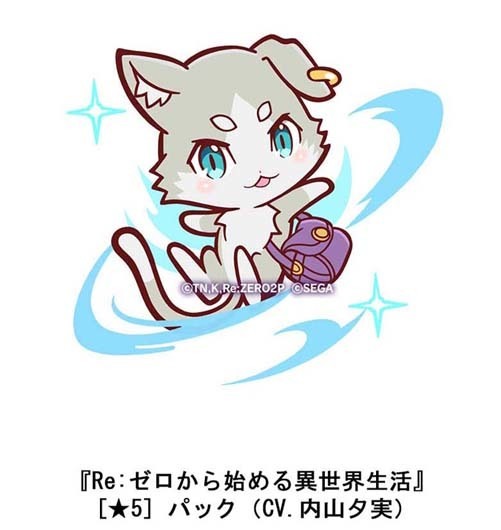 The Re:ZERO characters will be voiced by their anime voice actors — as you can hear in the event's PV:
And that's not the end of the roster — the Ruler Candidates and their Knights are along for the ride, too: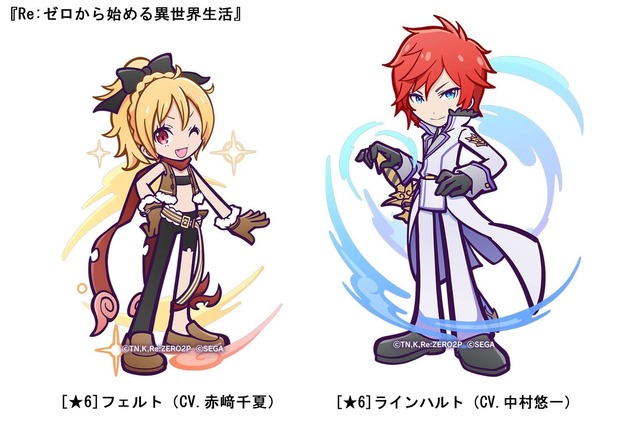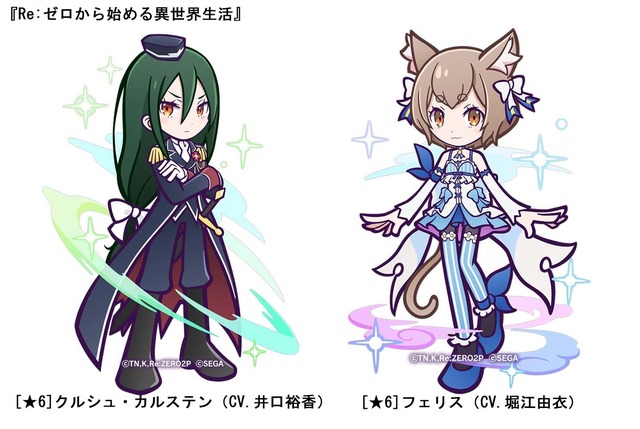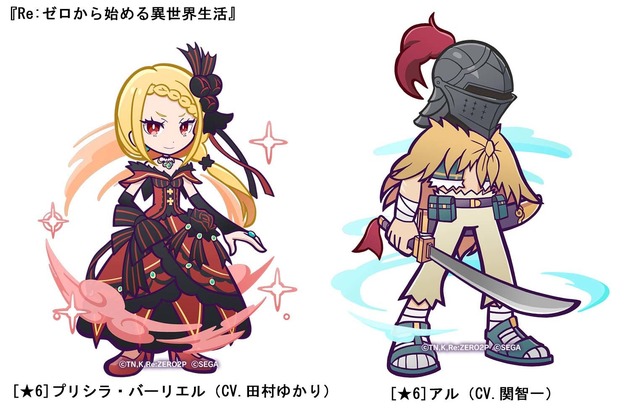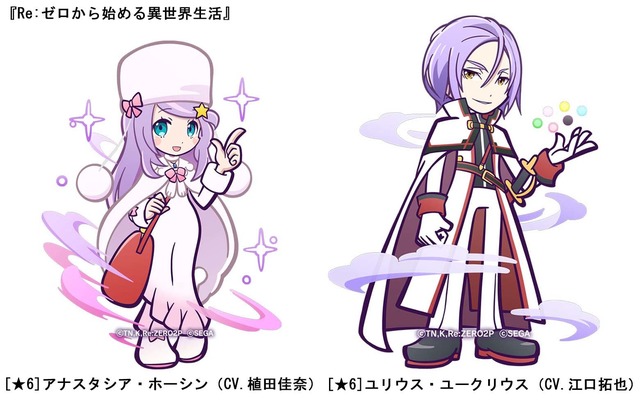 The event runs until August 29, and will include prizes, special gacha, and a brand new storyline for players.
Source: Anime! Anime!