A key visual for the five sisters' final virtual concert is revealed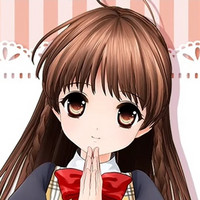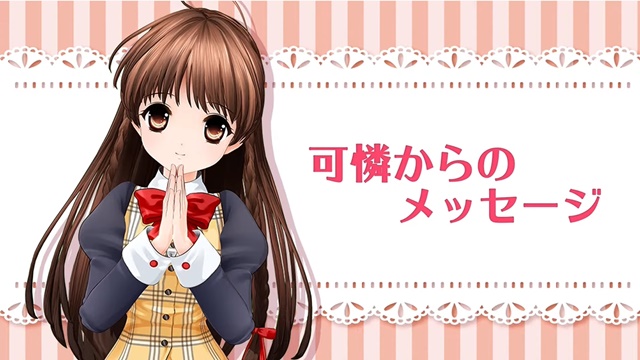 In the latest episode of the Sister Princess franchise's 20th-anniversary project streamed on YouTube last night, Karen announced that voice actress Natsuko Kuwatani, who has voiced Karen for 20 years since 2001, had decided to open her own YouTube channel soon, and that it had been already approved.
Kuwatani made her voice actress debut in 1998, and her well-known anime characters include Suiseiseki in Rozen Maiden, Alph in Magical Girl Lyrical Nanoha, Yue Ayase in Mahou Sensei Negima!, Kasuga in Sengoku BASARA, and Ryoko Asakura in The Melancholy of Haruhi Suzumiya and The Disappearance of Nagato Yuki-chan.
As reported, the Sister Princess franchise's 20th-anniversary project will suspend its activities as of October 1, 2021, with the last YouTube episode hosted by Karen. However, Kuwatani has decided to open her own channel to give hope to the fans who have been supporting the project so far, until the project resumes in the future. The project was originally launched in September 2019 as a one-year time limited project, but thanks to the enthusiastic support of the fans, it has continued much longer than planned.
Kuwatani will appear as herself, not as Karen. She hopes that her real-life best friends in the franchise, such as Yui Horie (Sakuya), Hisayo Mochizuki (Kaho), and Yumiko Kobayashi (Mamoru), will make an appearance, and it seems likely that they will! More details, including the start date, will be announced in the future.
---
Meanwhile, the 20th anniversary project site has revealed the official title and key visual for the forthcoming second and last virtual concert. The title is "Sister Princess Live Stage ~Love♡Harmony~."
According to the announcement, the same five sisters as the first concert "Sister Princess Live Stage ZERO ~Dream Ship~" in February 2021 - Karen (CV: Natsuko Kuwatani), Sakuya (Yui Horie), Kaho (Hisayo Mochizuki), Mamoru (Yumiko Kobayashi), and Aria (Nana Mizuki) - are confirmed to perform.
"Sister Princess Live Stage ~Love♡Harmony~." will be streamed on PIA LIVE STREAM from 19:00 (JST) / 03:00 (PST) on September 23, 2021. The price of the viewing ticket is 5,000 yen (45.54 USD).
9/23開催の配信ライブタイトルが
「シスター・プリンセス ライブステージ〜Love❤️Harmony〜」
に決定????チケット販売開始????

▼チケット販売詳細https://t.co/cxYcbKiZtc

ライブは、ライブ会場で無観客にて開催し、公演の模様を配信でお届けします‼️#シスプリ #VTuber可憐 #シスプリライブ pic.twitter.com/Va5XDSF5X9

— 【公式】シスター・プリンセス20周年@9/23ライブチケット販売中???? (@sis_pri20th) August 20, 2021
---
Source: "Sister Princess" 20th anniversary project official website / YouTube channel
©Sister Princess 20th Project
©Naoto Tenhiro, Sakurako Kimino/KADOKAWA