Available for pre-order until October 4th -- get yours today!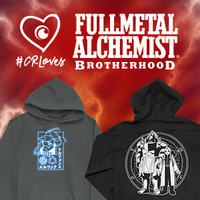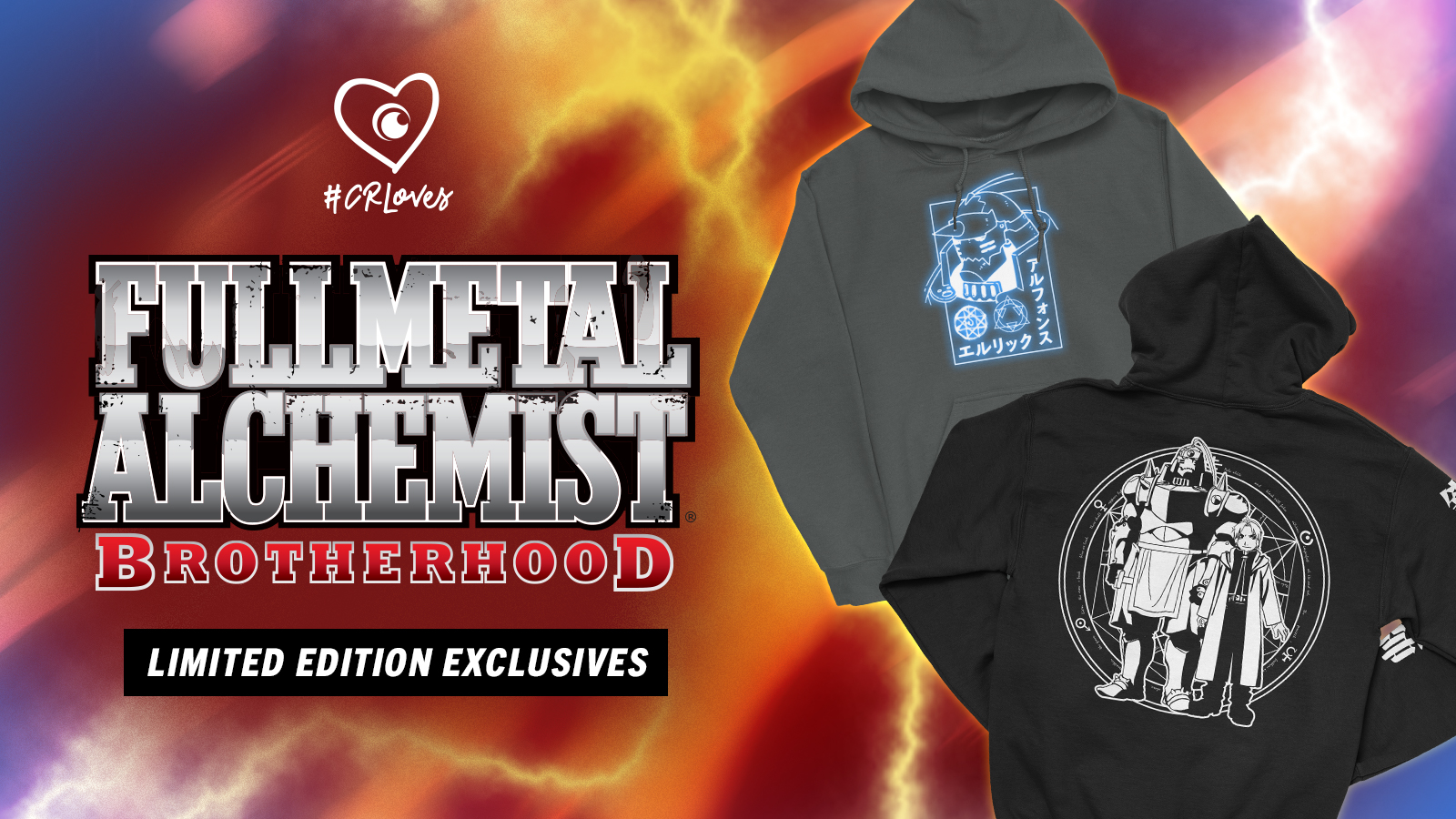 Transmute your closet with the exclusive, custom-designed CR Loves collection featuring Ed & Al of Fullmetal Alchemist: Brotherhood. By the Law of Equivalent Exchange, we offered some of our best designs to obtain this exclusive, limited-edition lineup. CR Loves Fullmetal Alchemist: Brotherhood is available now!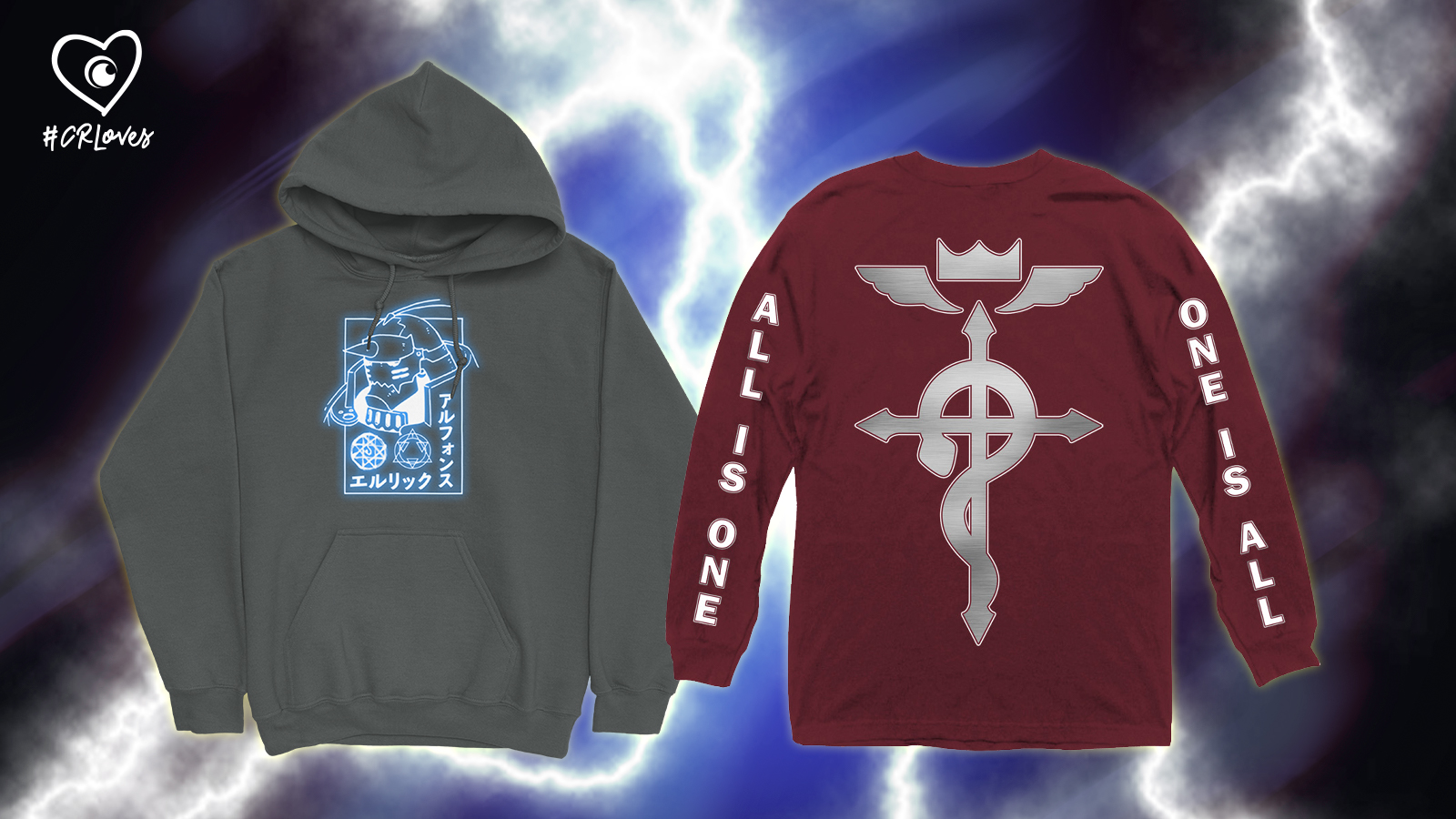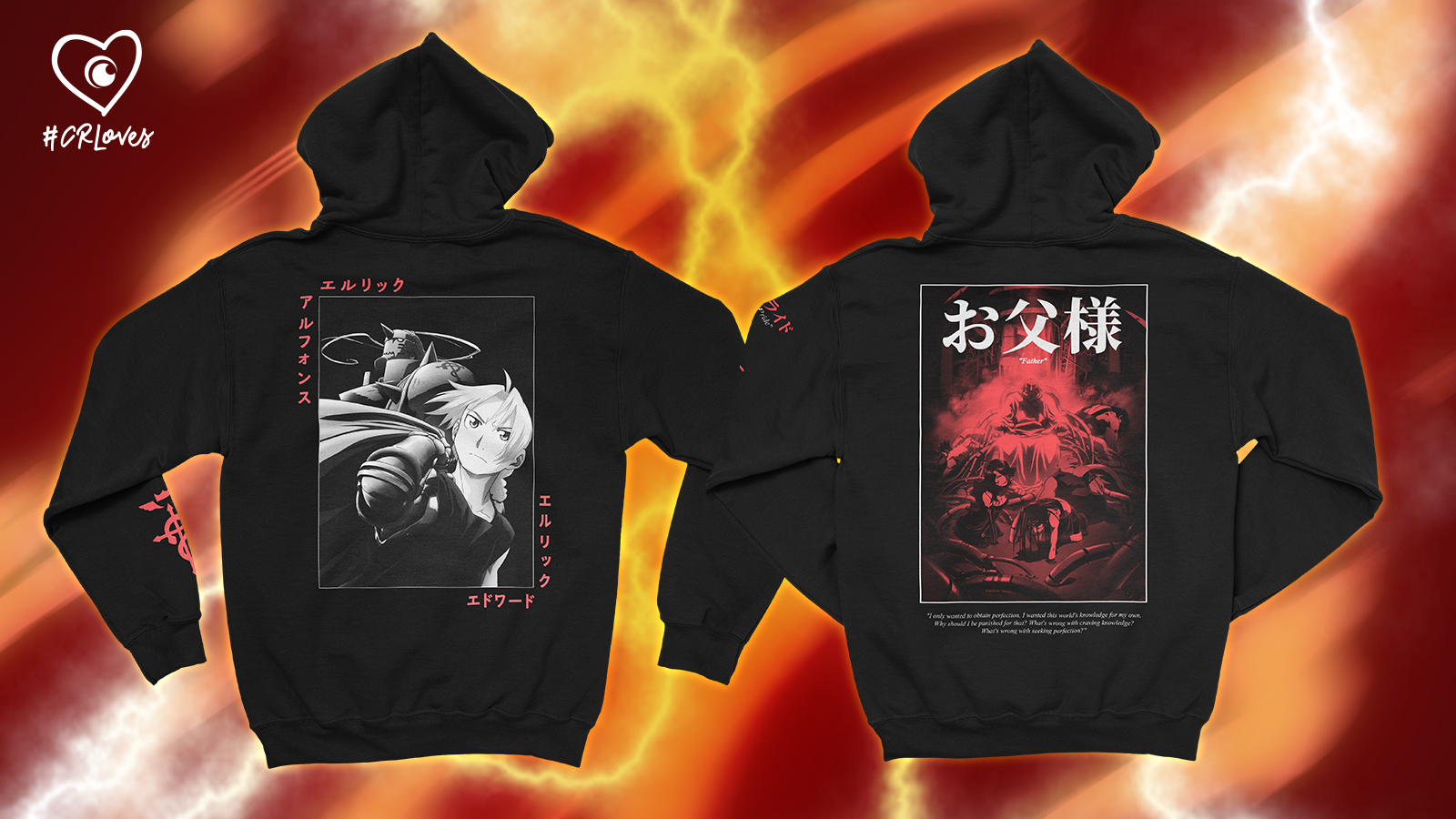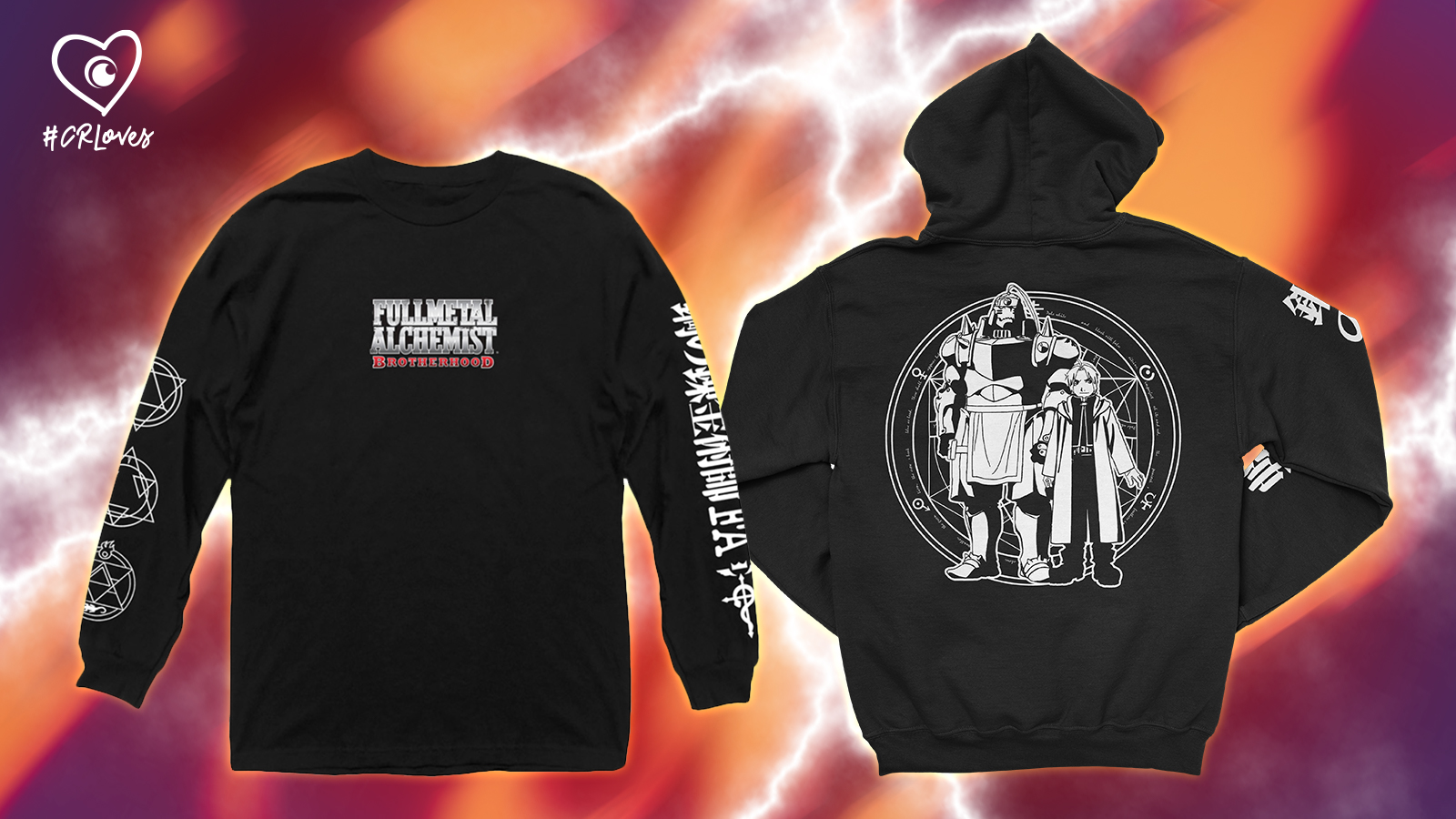 One is all, and All is one in this legendary collection featuring Ed & Al Elric, Father, and more. The full collection is complete with two long-sleeve T-shirts and four awesome hoodies. Reserve your favorites now--this line won't be available forever!