The first part hits Japanese theaters on December 3, 2021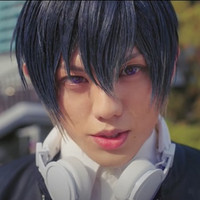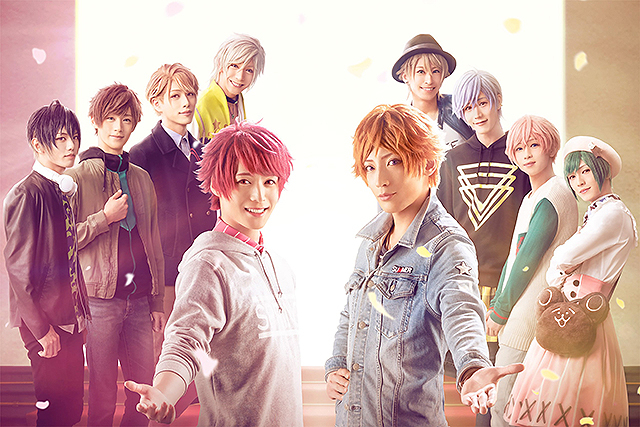 A 30-second new trailer for MANKAI MOVIE A3! ~SPRING & SUMMER~, the first live-action film inspired by LIBER Entertainment's popular mobile card collecting game A3!, is now streamed on YouTube.
In this clip, the fourth wall (imagined wall separates actors from the audience) is broken, and the characters in the screen asks the audience of the film to be the director of "Mankai Company" (the player's role in the game), saying "Please help us..." The audience are introduced as "the director" in the story, and the characters point at the audience on the other side of the camera, talks to them, and even approaches the camera with a smile.
New trailer:
The game's stage play adaptation series MANKAI STAGE A3! has continued to be well-received as one of the most successful so-called 2.5-dimensional plays since June 2018. The play's main actors reprise their roles in the live-action films as well.
The first film MANKAI MOVIE A3! ~SPRING & SUMMER~ featuring the idols from the Spring and Summer troupes is set to be released in Japan on December 5, 2021, then the second film MANKAI MOVIE A3! ~AUTUMN & WINTER~ featuring the idols from the Autumn and Winter troupes will follow in March 2022. The stage play's writer and director, Shinjiro Kameda and Fumiya Matsuzaki support the film's production as the supervisors.
"MANKAI MOVIE A3! ~SPRING & SUMMER~" full trailer:
Poster visual: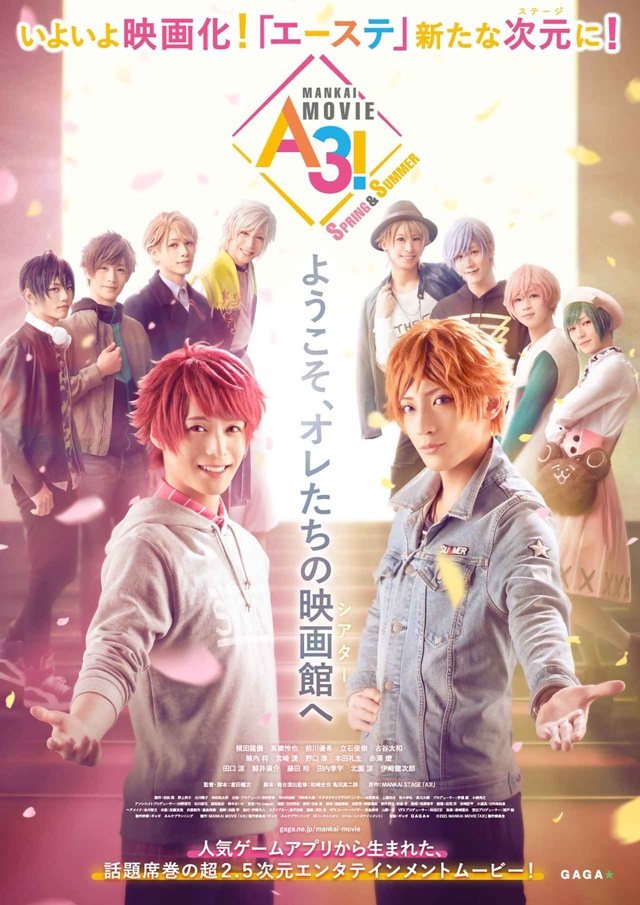 ---
Source: "MANKAI MOVIE A3!" official website / Twitter
© Liber Entertainment Inc. All Rights Reserved.
© MANKAI STAGE A3! Production Committee 2021
© 2021 "MANKAI MOVIE A3!" Production Committee
© 2022 "MANKAI MOVIE A3!" Production Committee