"Slayers 30th Anniversary Thanks Festival Closing" event will also start on November 5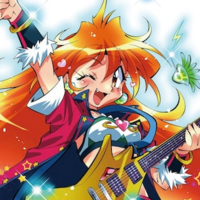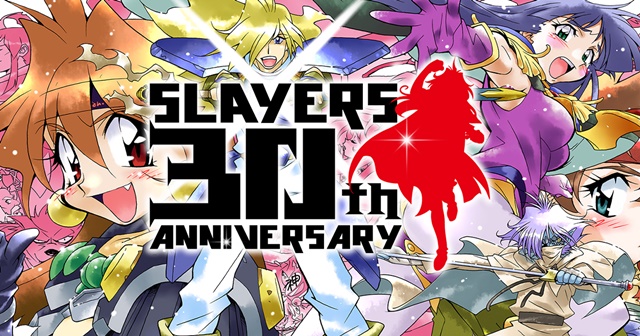 As a conclusion to the 30th-anniversary project for Hajime Kanzaka's internationally popular fantasy light novel series Slayers, which has been going on since last year, KADOKAWA STORE will exclusively release a special DVD/Blu-ray "Slayers Tsumeawase (Assortment)" that contains all the contents related to the project.
The 80-minute disc will include the protagonist Lina Inverse's 3D live concert footage featuring her song and dance performance, a YouTube-like "Lina Channel," the novel's memorial movies, the "Slayers Town" event movies, and the message from the novel author Hajime Kanzaka and the illustrator Rui Araizumi. The package illustration is newly drawn by Araizumi, and a booklet containing a newly-written short story by Kanzaka will come as a bonus. Pre-orders will be accpeten until November 30, 2021, and shipping will begin sequentially after the launch date in December 2021.
DVD/Blu-ray package illustration by Rui Araizumi: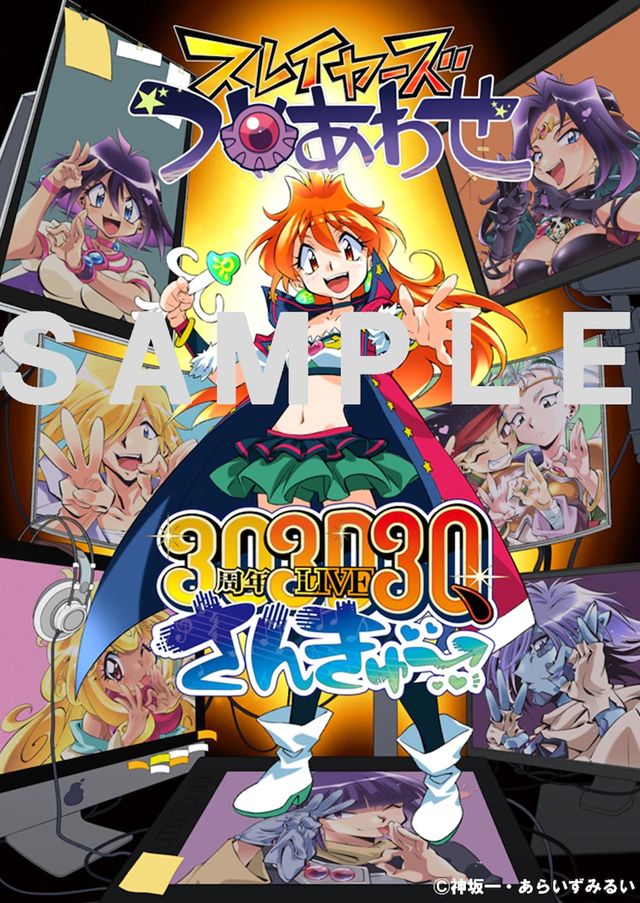 "Lina 3D Live" PV:
"Slayers Town" event prologue:
---
To commemorate the release of the DVD/Blu-ray, the "Slayers 30th Anniversary Thanks Festival Closing" event will be held at EJ Anime Theater in Tokyo from November 5 to 28, 2021. On its fourth floor, the "Lina 3D Live" will be screened and goods will be sold, and on the fifth floor, a cell gallery will be set up and collaboration drinks will be sold.
Event key visual: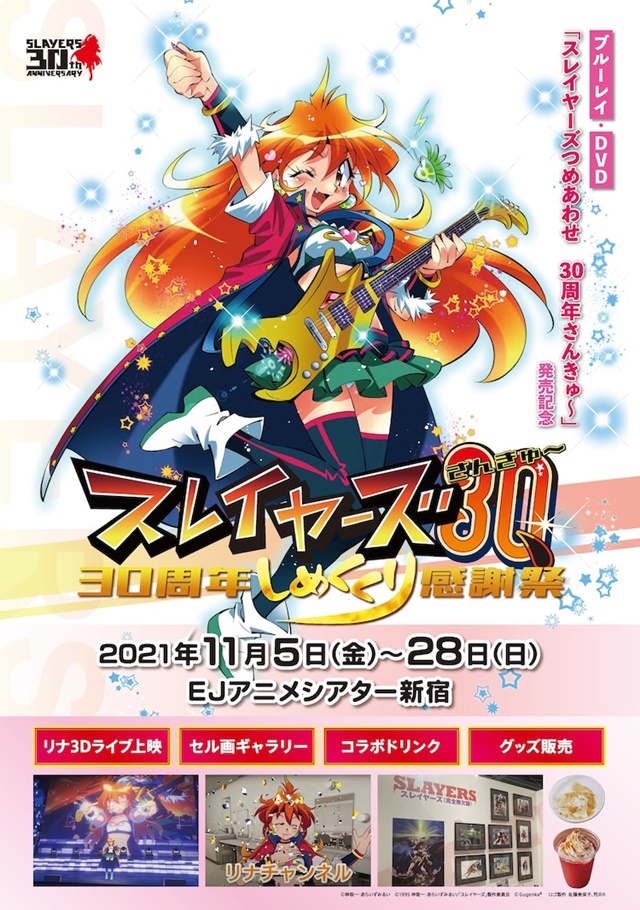 Collaboration drink menu: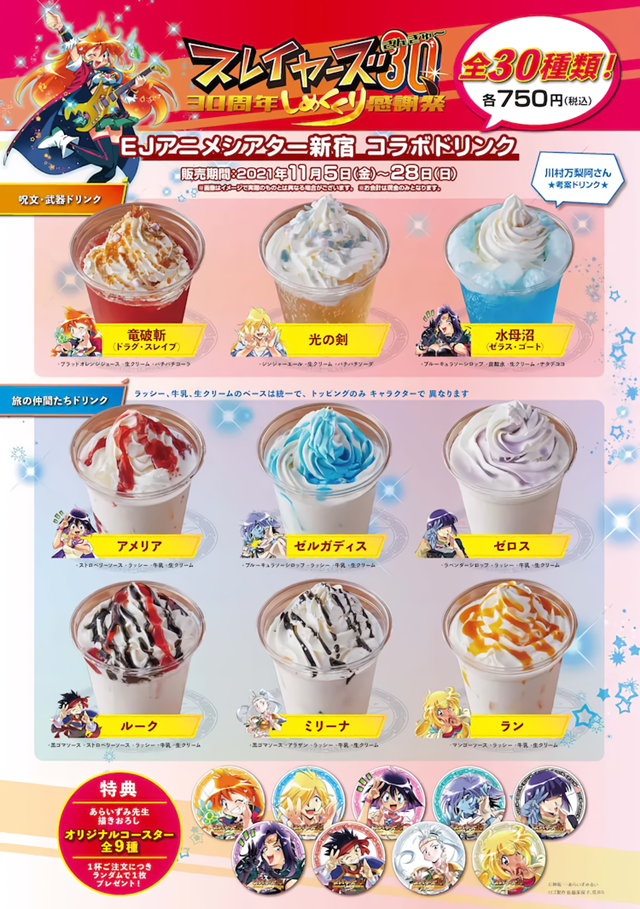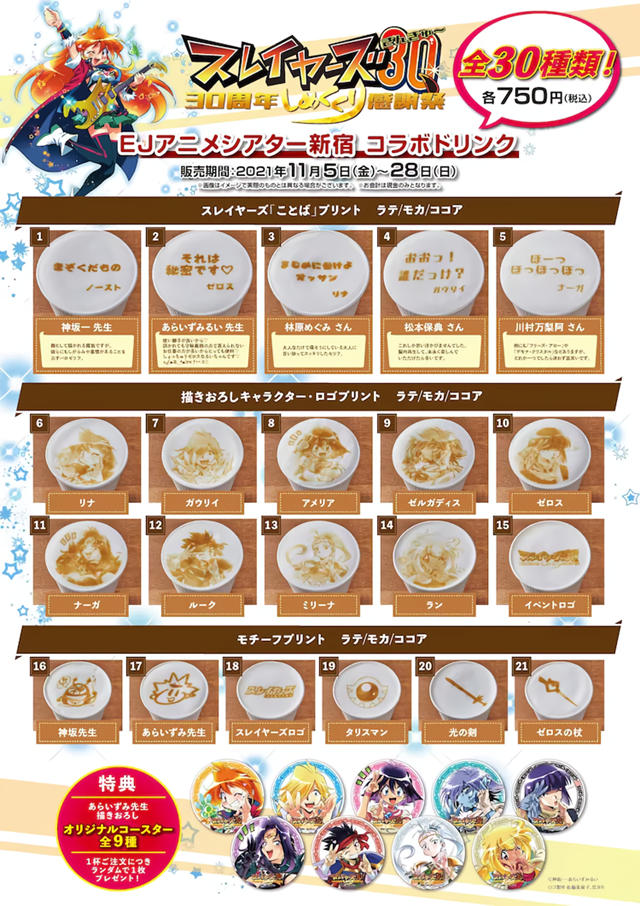 ---
Source: "Slayers" 30th Anniversary project site, EJ Anime Theater Shinjuku
(C)Hajime Kanzaka, Rui Araizumi/kadokawa Shoten/TV Tokyo, SOFTX, Marubeni
(C)Hajime Kanzaka, Rui Araizumi/Kadokawa Shoten/TV Tokyo, SOFTX
(C)Hajime Kanzaka, Rui Araizumi/Fujimi Shobo/SlayersR Production Committee
(C)Hajime Kanzaka, Rui Araizumi/Fujimi Shobo/SlayersER Production Committee