The first part "~SPRING & SUMMER~" will open in Japan on December 3, 2021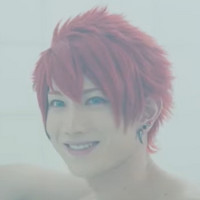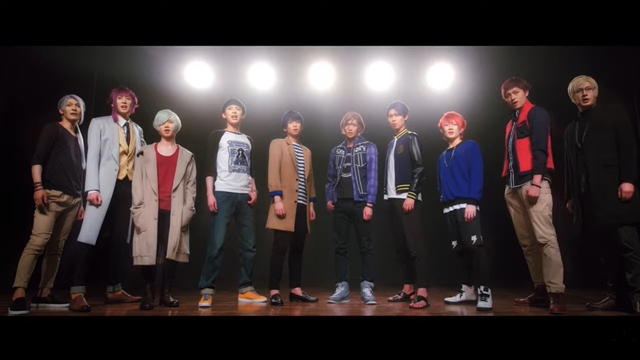 A 75-second full trailer for MANKAI MOVIE A3! ~AUTUMN & WINTER~, the second live-action film inspired by LIBER Entertainment's popular mobile card collecting game A3!, is now streamed on YouTube, and the clip announced that the release date of the film is set for March 4, 2022.
The first film MANKAI MOVIE A3! ~SPRING & SUMMER~ featuring the idols from the Spring and Summer troupes is already set to be released in Japan on December 5, 2021. All of the main cast members of the game's stage play adaptation series, MANKAI STAGE A3!, reprise their roles in the live-action films as well.
In the second film, which mainly revolves around the idols from the Autumn and Winter troupes, in addition to the repayment of debts, someone sends a threatening letter demanding the cancellation of the Autumn troupe's performance. Meanwhile, the famous rival theater company, GOD-za, appears in front of the Winter troupe and seems to be plotting some mysterious schemes.
"MANKAI MOVIE A3! ~AUTUMN & WINTER~" full trailer:
Story:
After the success of the Spring and Summer troupe's launching performances, the MANKAI Company struggles to make the remaining two troupes' performances successful in order to repay their debts. The Autumn troupe, which had been disparate due to each member's strong personalities, begins to deepen their bond through portraits held as part of their rehearsals, but the evil hand that prevents the success of the performance creeps in...
On the other hand, the Winter troupe is approached by their rival theater company, GOD-za, with the idea of a "Tai-Man (One on One) ACT" to decide which performance was better by the votes of the audience. If they win, they can take all of GOD-za's sales and pay off their debts, but if they lose, the MANKAI Company will be dissolved. What will be their fate?
????《 公開日 & 本予告解禁 》 ❄️

『MANKAI MOVIE「A3!」
~AUTUMN & WINTER~』

3月4日(金) 公開決定❗

カントク、映画館で待ってます! ????
 ̄ ̄ ̄ ̄ ̄ ̄ ̄ ̄ ̄ ̄ ̄ ̄ ̄ ̄ ̄ ̄ ̄

#エームビ #秋組 #冬組https://t.co/DsAykHBzPg pic.twitter.com/WmrIsAAePk

— 【公式】MANKAI MOVIE「A3!」 (@mankai_movie) November 17, 2021
---
"MANKAI MOVIE A3! ~SPRING & SUMMER~" full trailer:
Poster visual: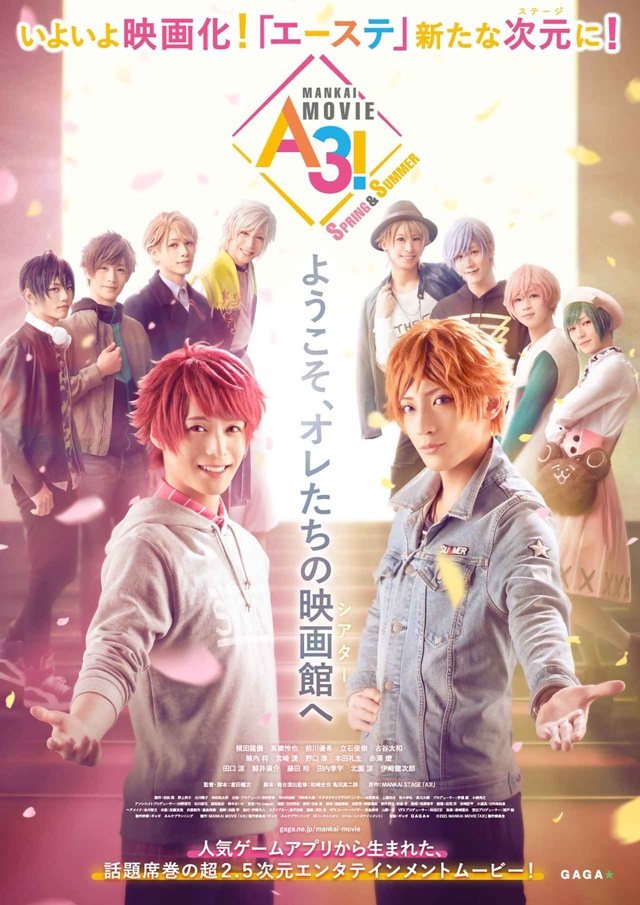 ---
Source: "MANKAI MOVIE A3!" official website / Twitter
© Liber Entertainment Inc. All Rights Reserved.
© MANKAI STAGE A3! Production Committee 2021
© 2021 "MANKAI MOVIE A3!" Production Committee
© 2022 "MANKAI MOVIE A3!" Production Committee