Dazu gab es ein erstes Visual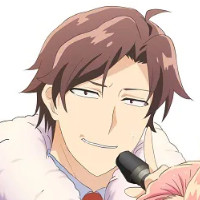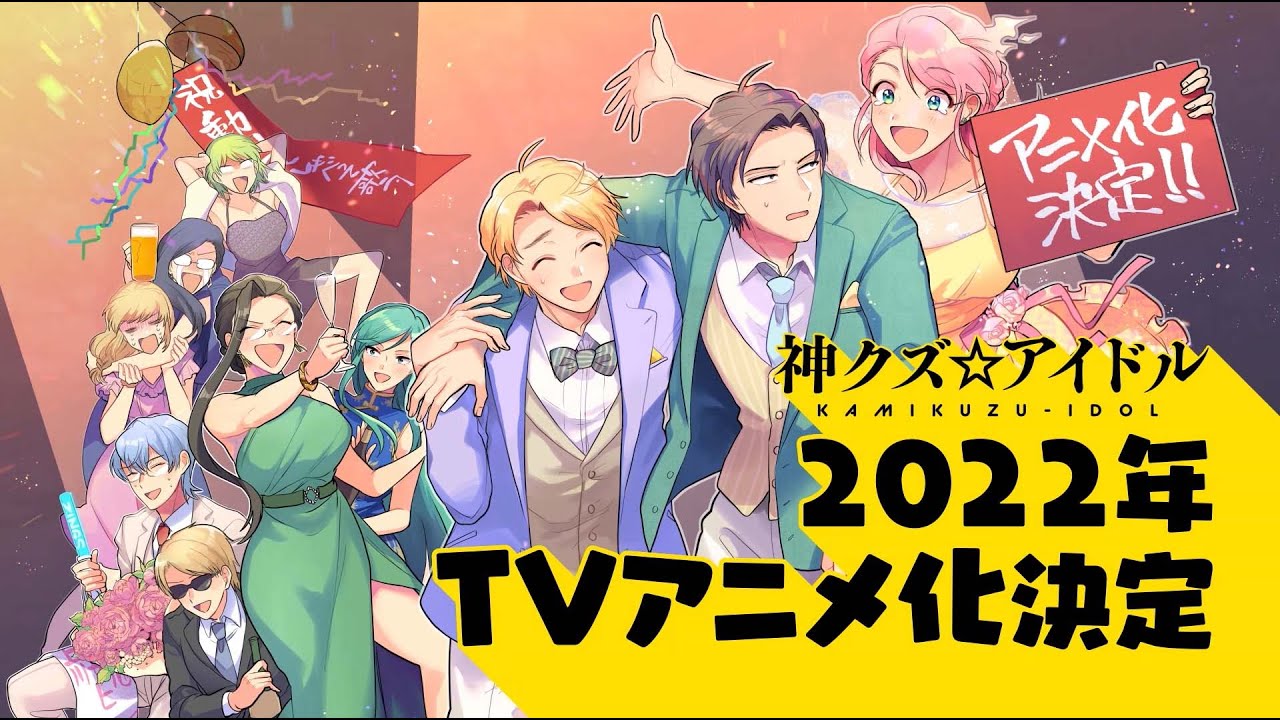 Yuuya ist einfach nicht als Idol geschaffen und ihm bietet sich der perfekte Ausweg in Form von Geisterbesessenheit durch ein ehemaliges geliebtes Idol! Ob sich diese Strategie vollkommen auszahlt, erfahren wir mit der heute angekündigten Anime-Serie Phantom of the Idol (jap.: Kami Kuzu Idol), die aktuell für 2022 geplant ist.
Visual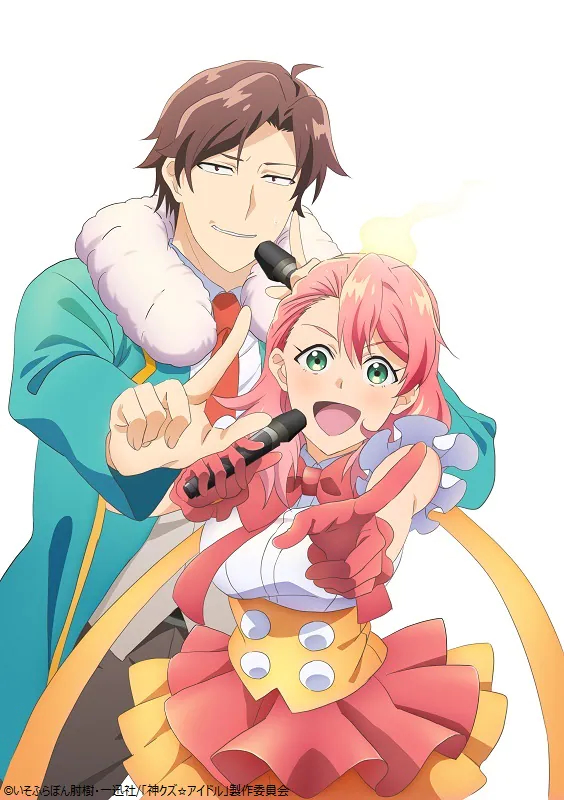 Ankündigungsvideo
Aktuell gibt es zwar noch keine Informationen zum Produktionsteam oder Studio, aber es wurden die Synchronschauspieler der drei Protagonisten bekannt gegeben: Fumiya Imai (Hiiragi Kashima aus given) als Yuuya Niyodo, Nao Tōyama (Chitoge Kirisaki aus Nisekoi) als Asahi Mogami und Shun Horie (Kazuya Kinoshita aus Rent-a-Girlfriend) als Kazuki Yoshino.
Phantom of the Idol basiert auf dem gleichnamigen Manga-Reihe von Hijiki Isoflavone, welche seit Dezember 2017 im Magazin Comic Zero Sum herausgegeben wird. Der Verlag Ichijinsha veröffentlichte bisher vier Bände, wobei der fünfte im Januar 2022 folgt. Im englischsprachigen Raum erscheint der Manga bei Kodansha Comics.
Inhalt:
Yuuya ist der faulste Performer in der japanischen Musikindustrie und Teil des Boy-Pop-Duos ZINGS. Sein Partner gibt jeden Abend 110 % (und ist zum Glück ziemlich beliebt), aber Yuuyas halbherziges, schlampiges Tanzen und seine offen gesagt feindselige Haltung gegenüber dem Publikum führen dazu, dass die Fans ihn hassen.
Nach einem besonders leblosen Konzertauftritt trifft Yuuya hinter der Bühne auf ein Mädchen in einem farbenfrohen Outfit, voller Elan und Tatendrang. Alles, was sie vom Leben will, ist auf der Bühne aufzutreten. Dabei gibt es jedoch ein Problem: Sie ist seit einem Jahr tot. Es handelt sich dabei um den Geist der beliebten Sängerin Asahi Mogami, deren Zeit auf der Bühne auf tragische Weise verkürzt wurde, es sei denn … Wenn Geister real sind, ist die Besessenheit durch Geister dann wirklich so abwegig?
Quelle: Comic Natalie

----
Melanie Höpfler arbeitet als Chefredakteurin für Crunchyroll Deutschland. Sie liebt die Genre Boys Love und Sport über alles. Außerdem hat sie eine große Schwäche für japanische Synchronsprecher, wie ihr auf ihrem Twitter @melopf25 sehen werdet.