Esta precuela de la historia en formato película se estrenará el 24 de diciembre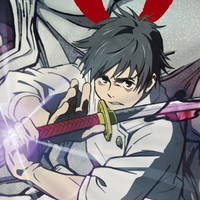 La cuenta oficial de Twitter de la adaptación animada del manga JUJUTSU KAISEN de Gege Akutami ha revelado más voces para el reparto de la próxima película JUJUTSU KAISEN 0.
Comenzaban anunciando que Koichi Yamadera será la voz de Miguel, a quien podemos ver en la siguiente imagen: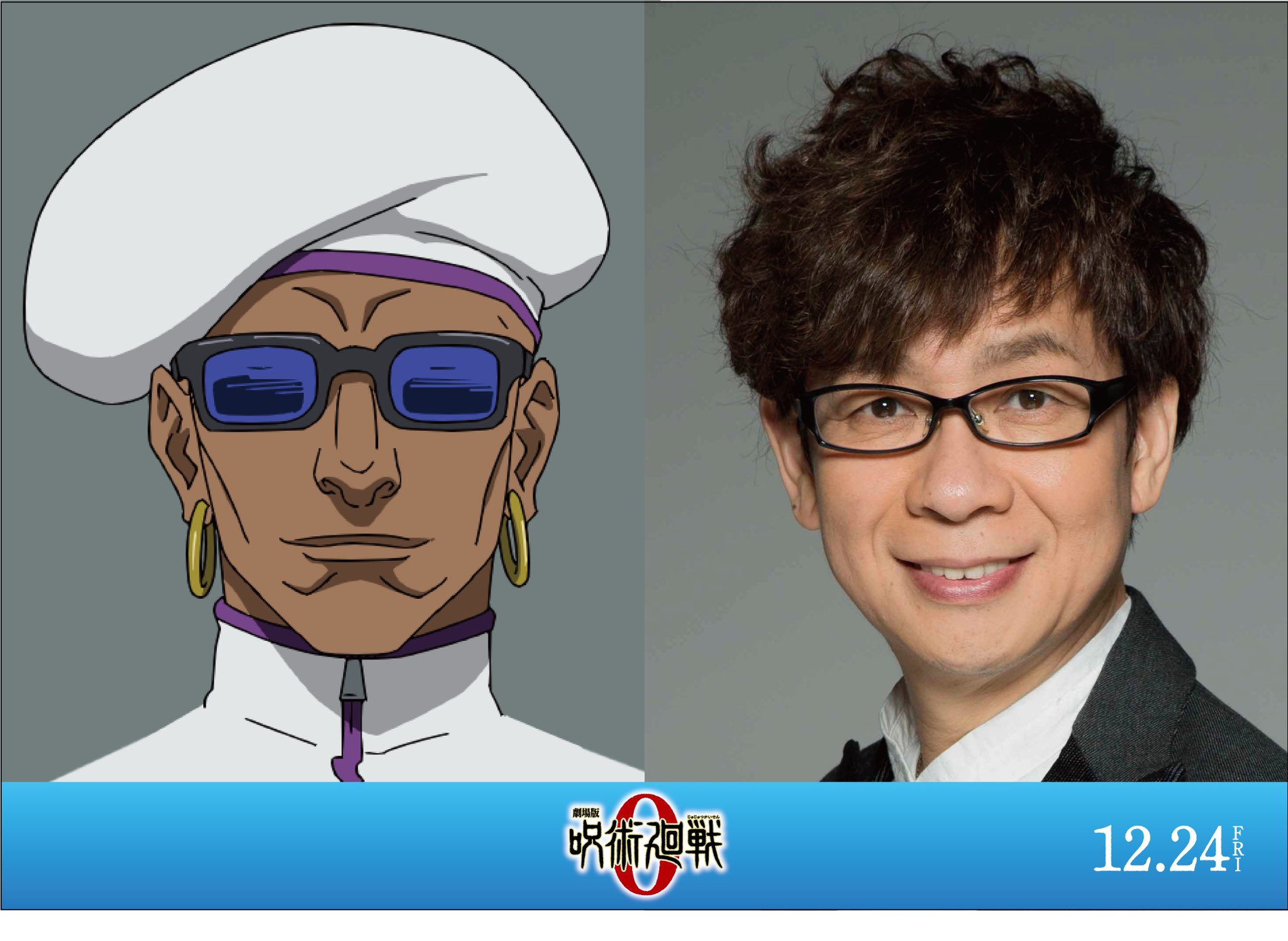 Y junto a él, el resto de novedades anunciadas, de izquierda a derecha en la imagen que acompaña: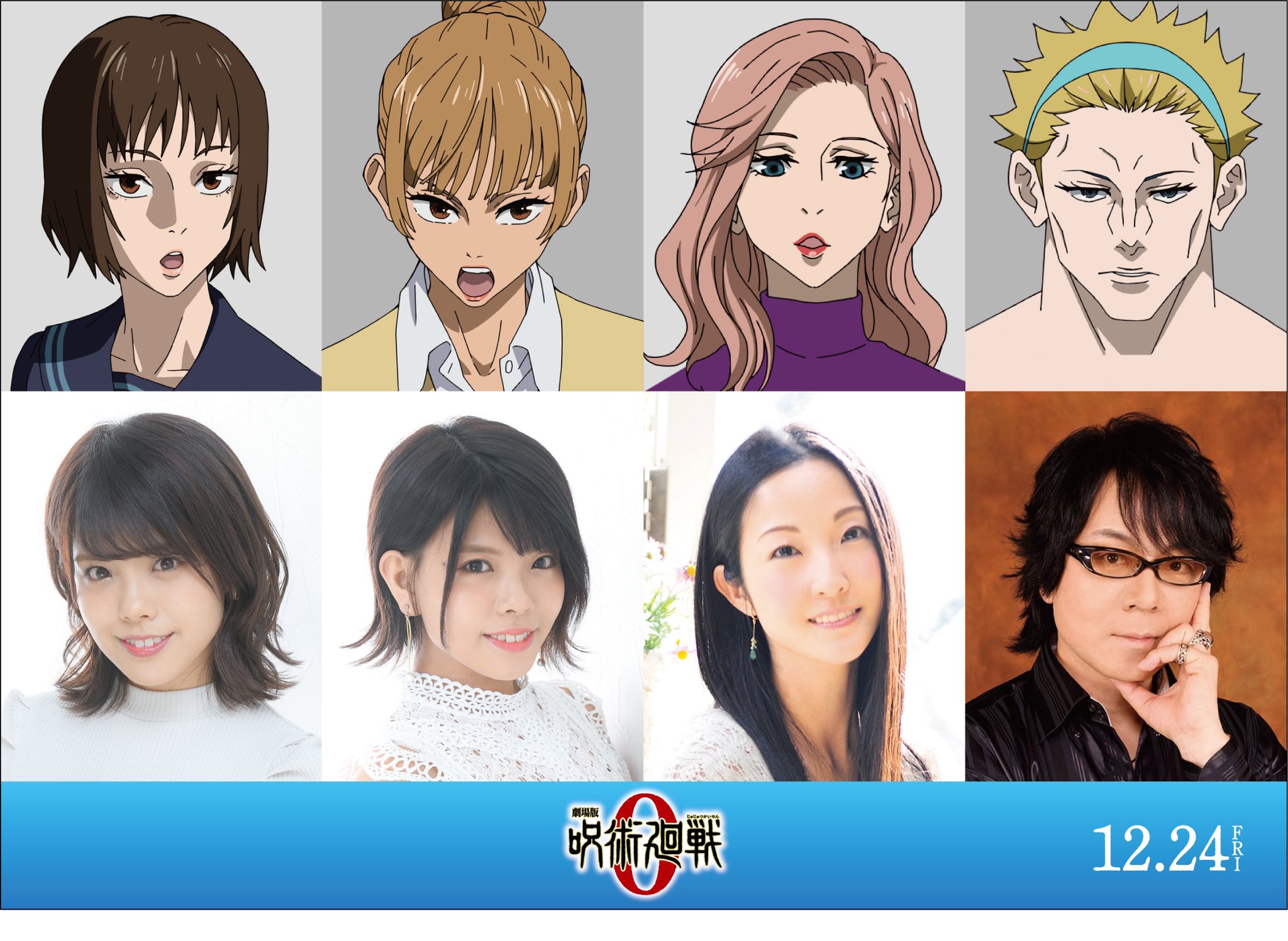 Risae Matsuda como Mimiko Hasaba
Satsumi Matsuda como Nanako Hasaba
Shizuka Itou como Manami Suda
Sho Hayami como Larue
Se unen a las voces ya confirmadas de Megumi Ogata como Yuka Okkotsu y Kana Hanazawa como Rika Orimoto. Como dato curioso, las hermanas Matsuda son gemelas, al igual que las hermanas Hasaba a las que pondrán sus voces.
12月24日公開#劇場版呪術廻戦0

/#夏油傑 率いる
"#夏油一派"が一斉解禁!
\

最強の呪術師 #五条悟 と直接バトルを繰り広げることとなる海外から来た凄腕の呪詛師 #ミゲル を演じるのは #山寺宏一 さんに決定!

コメントも到着▼https://t.co/QsjAmSX5JH pic.twitter.com/msHBRMFqTa

— 『呪術廻戦』アニメ公式 (@animejujutsu) November 29, 2021
更に、夏油の目指す「呪術師だけの楽園実現」のために行動を共にする#枷場美々子 を #松田利冴#枷場菜々子 を #松田颯水#ラルゥ を #速水奨#菅田真奈美 を #伊藤静 が演じます!

詳しくはこちら▼https://t.co/QsjAmSX5JH

12月24日公開#劇場版呪術廻戦0#呪術廻戦 pic.twitter.com/8pcaQJTq22

— 『呪術廻戦』アニメ公式 (@animejujutsu) November 29, 2021
Recordemos que la película adapta el "volumen 0" de la historia, precuela de la historia principal que ya pudimos disfrutar en el anime JUJUTSU KAISEN emitido entre 2020 y 2021. MAPPA se encarga de la producción, siendo Toho quien distribuya la película en cines japoneses para su estreno el próximo 24 de diciembre.
La dirección de JUJUTSU KAISEN 0 estará en manos de Sung Hoo Park, quien dirigiera The God of High School, mientras que Hiroshi Seko regresa para encargarse del guion tras haber trabajado en la serie. Tadashi Hiramatsu también regresará para poner los diseños de personajes, mientras que Yui Umemoto será nuevamente quien tome el rol de asistencia de dirección. Yoshimasa Terui se ha encargado de la música del tráiler, regresando así también desde la serie de televisión.
Fuente: Twitter oficial de JUJUTSU KAISEN
© 2021 "JUJUTSU KAISEN THe Movie" Production Committee ©Gege Akutami/SHUEIHSA
---