Com uma história isekai, o projeto "invoca" dubladores no mundo de Tormenta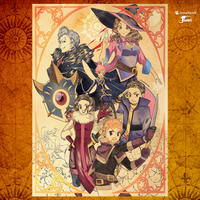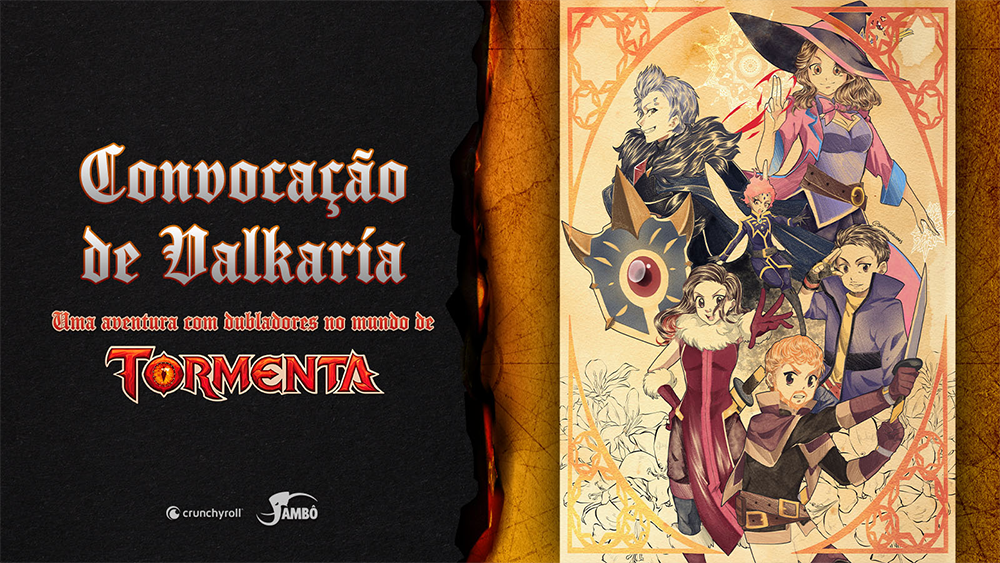 A essa altura, você já deve estar familiarizado com as histórias "isekai", aquelas em que os protagonistas são invocados, reencarnados ou transportados de alguma maneira para um outro mundo. Nos últimos anos, vários animes do gênero têm feito muito sucesso e, inclusive, ganhado dublagens em português brasileiro aqui pela Crunchyroll, como That Time I Got Reincarnated as a Slime, Re:ZERO, KONOSUBA, e até mesmo alguns desta temporada, como The World's Finest Assassin e The Faraway Paladin.
Na campanha de RPG Convocação de Valkaria, o mais novo projeto da Crunchyroll Brasil em parceria com a Jambô Editora, nós convidamos os dubladores que interpretaram protagonistas de isekai para ter uma experiência parecida com a dos personagens deles! Nesta aventura, eles foram convocados pela deusa Valkaria em Arton - o mundo de Tormenta, cenário de RPG brasileiro publicado pela Jambô, que atualmente é um dos 10 mais jogados no mundo pela plataforma Roll20. A campanha foi criada pelos escritores Marcelo Cassaro, Guilherme Dei Svaldi e Felipe Della Corte, este que também assumirá o papel de "Mestre".
Convocação de Valkaria será uma campanha em 3 episódios, transmitidos nos canais da Crunchyroll Brasil no YouTube e Twitch, nos dias 4, 11 e 18 de dezembro às 14h. Conheça agora os participantes, o visual e as fichas deles no mundo de Tormenta!

Bruna Nogueira (Rimuru em That Time I Got Reincarnated as a Slime e The Slime Diaries)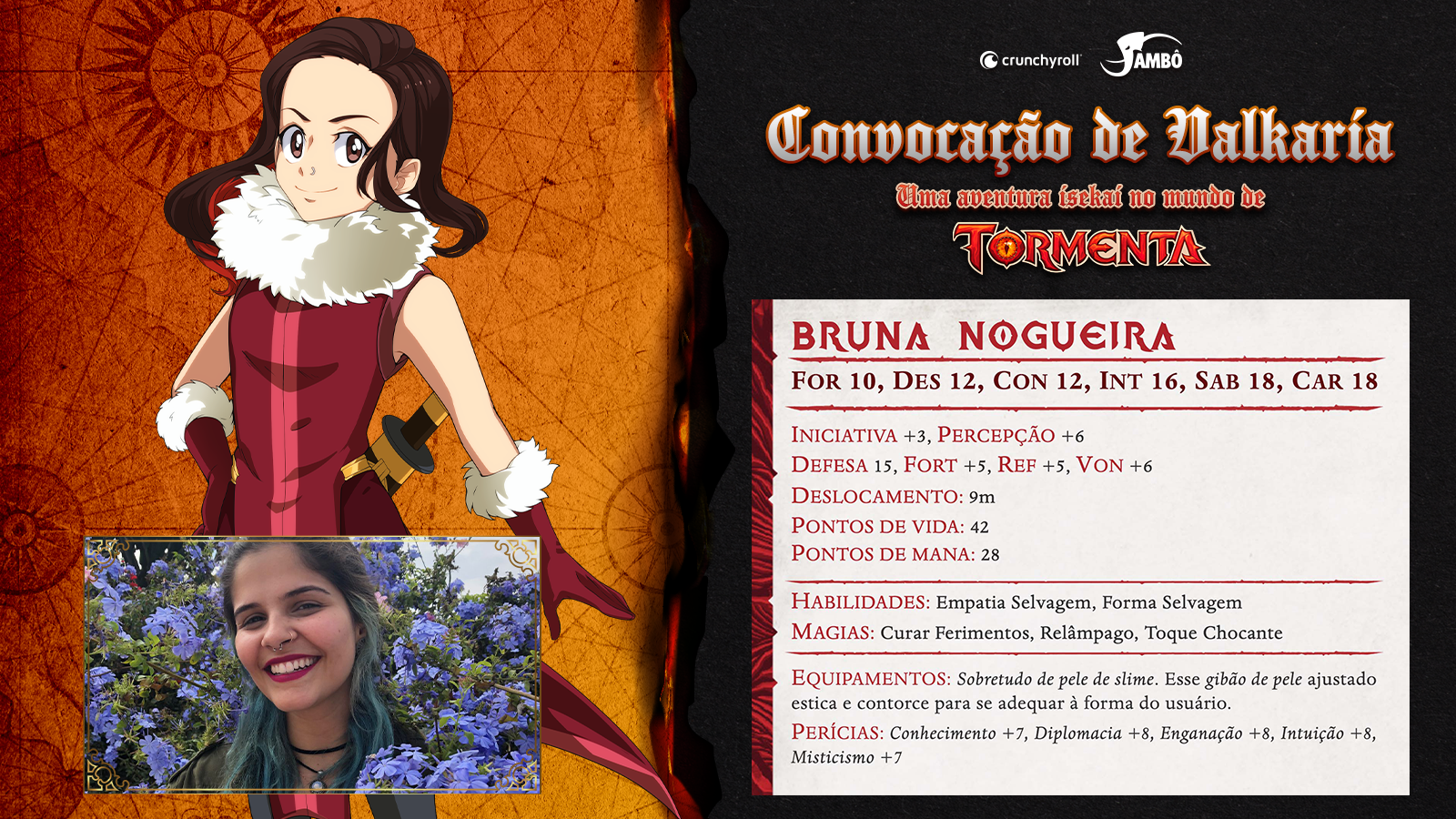 Erick Bougleux (Kazuma Satou em KONOSUBA -God's blessing on this wonderful world!)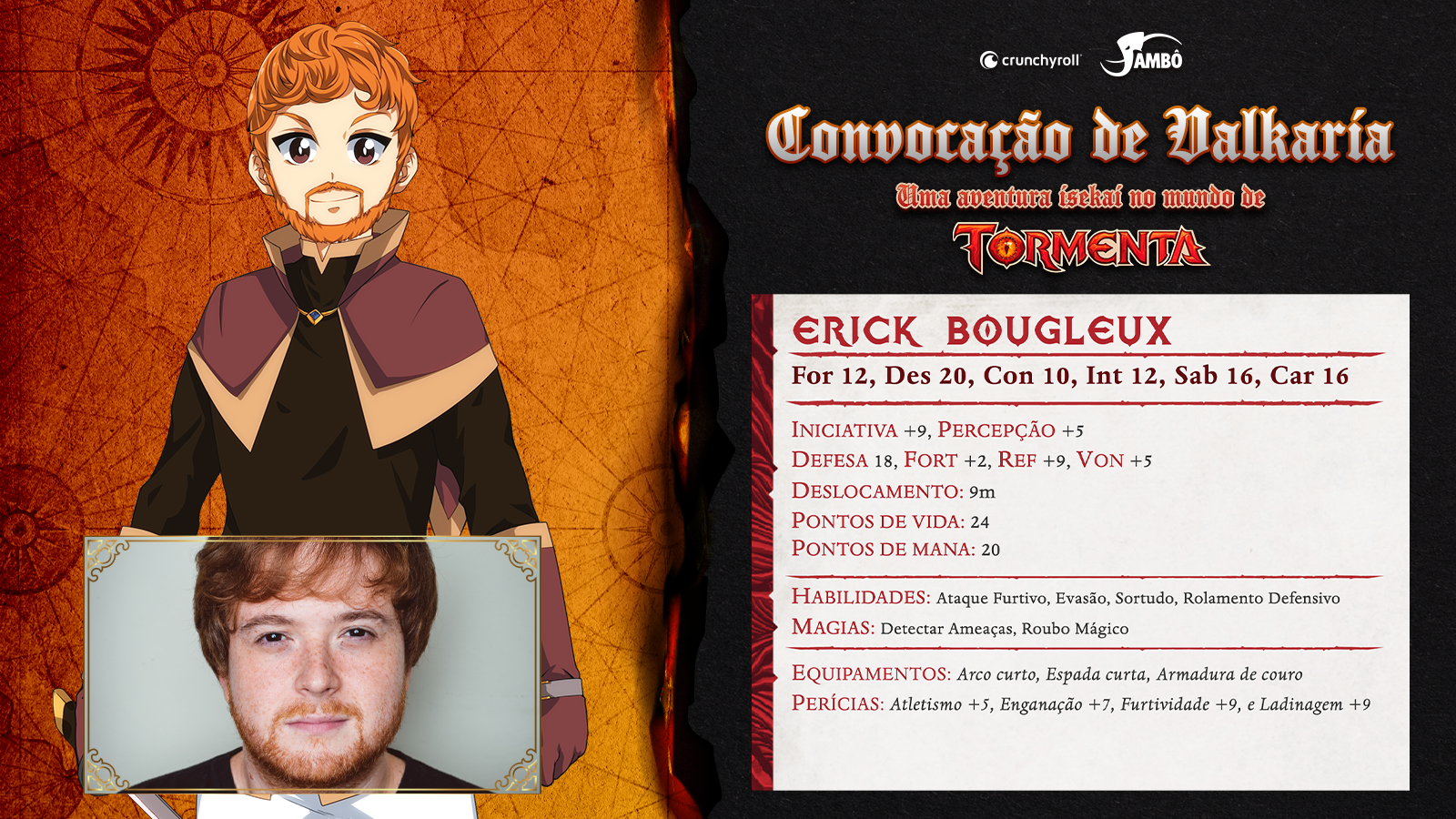 Marianna Alexandre (Azusa Aizawa em I've Been Killing Slimes for 300 Years and Maxed Out My Level)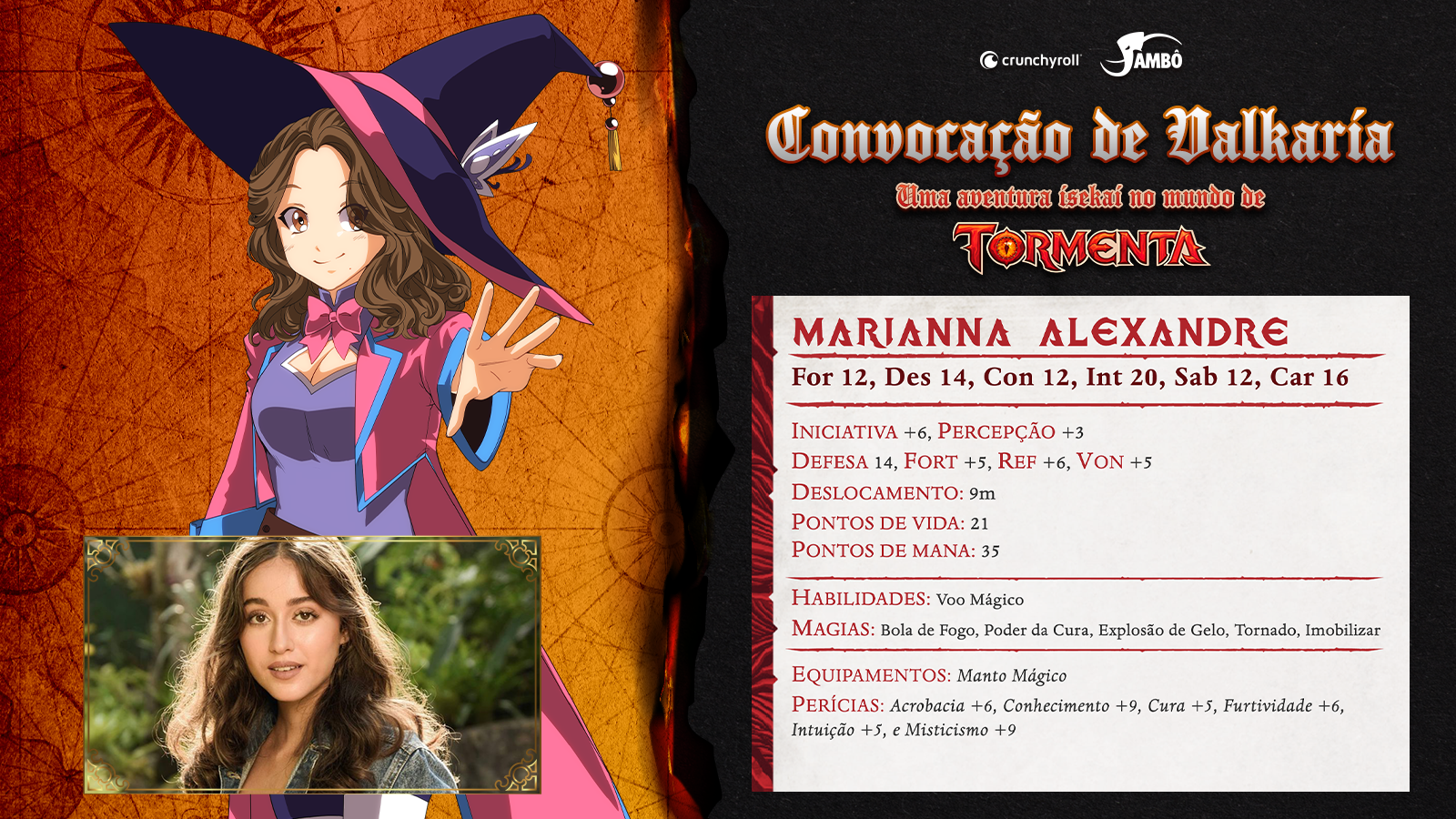 Pamella Rodrigues (Kumoko em So I'm a Spider, So What? e Tanya von Degurechaff em Saga of Tanya the Evil)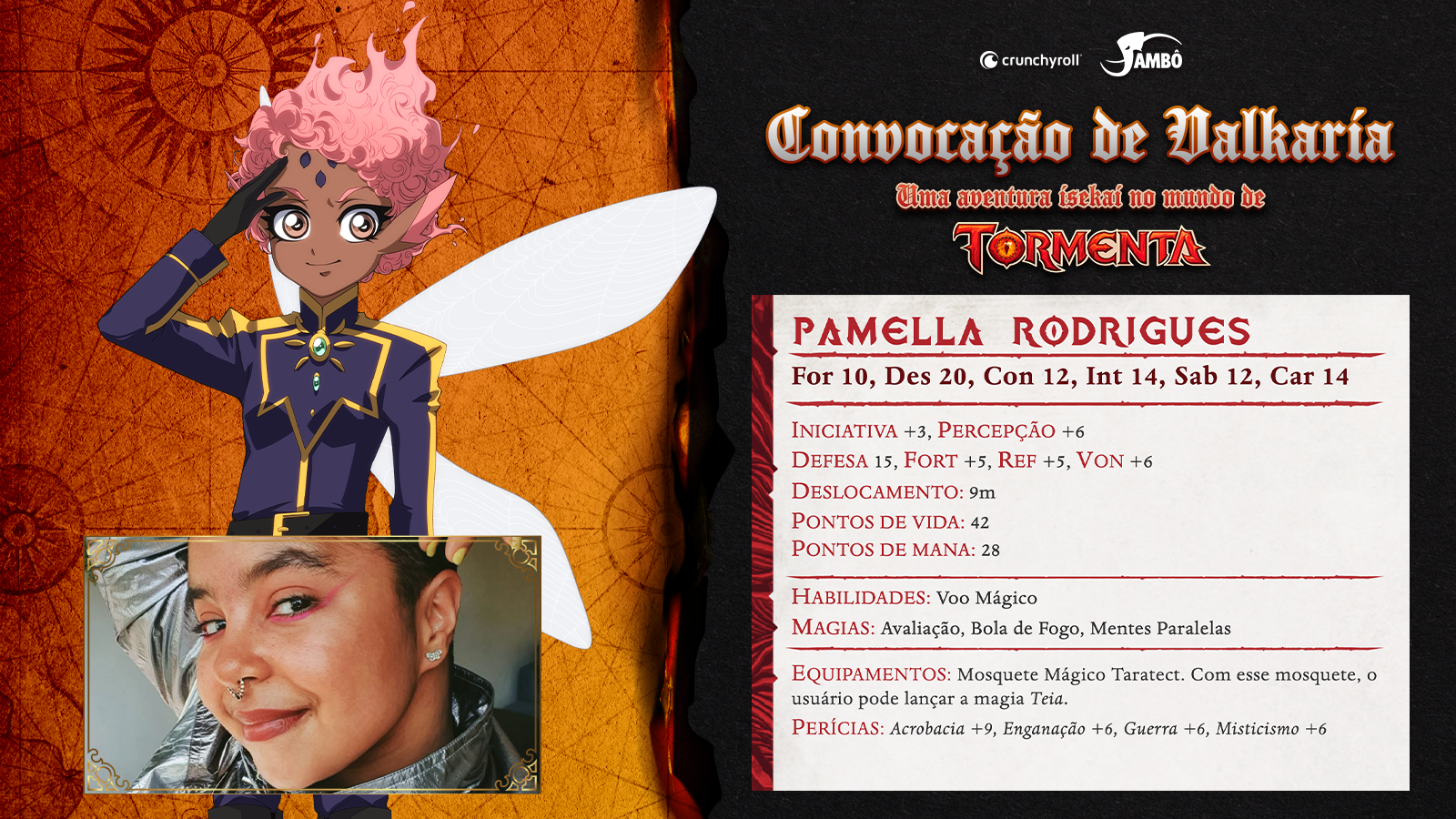 Pedro Crispim (Subaru Natsuki em Re:ZERO -Starting Life in Another World-)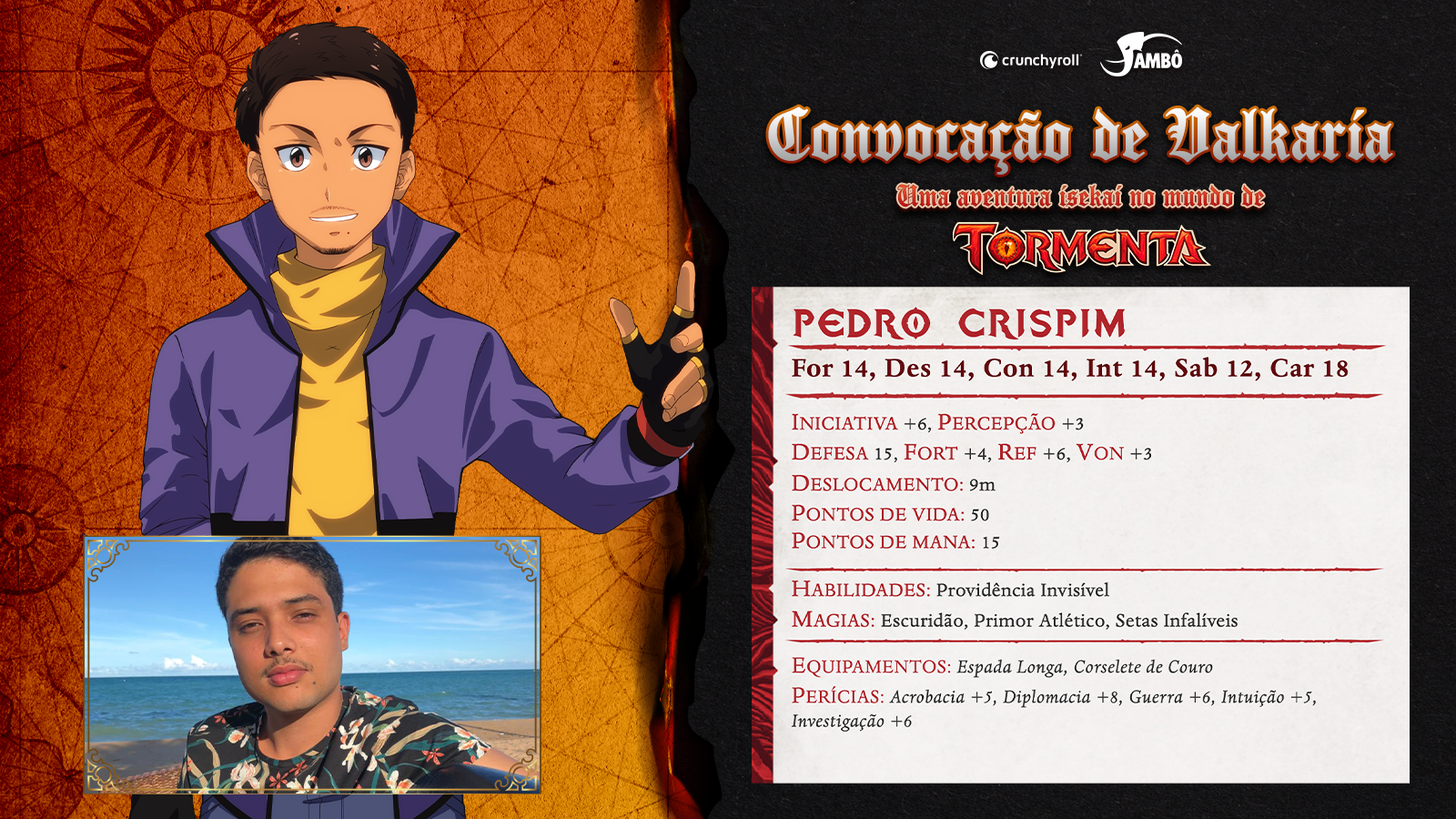 Renan Alonso (Naofumi Iwatani em The Rising of the Shield Hero)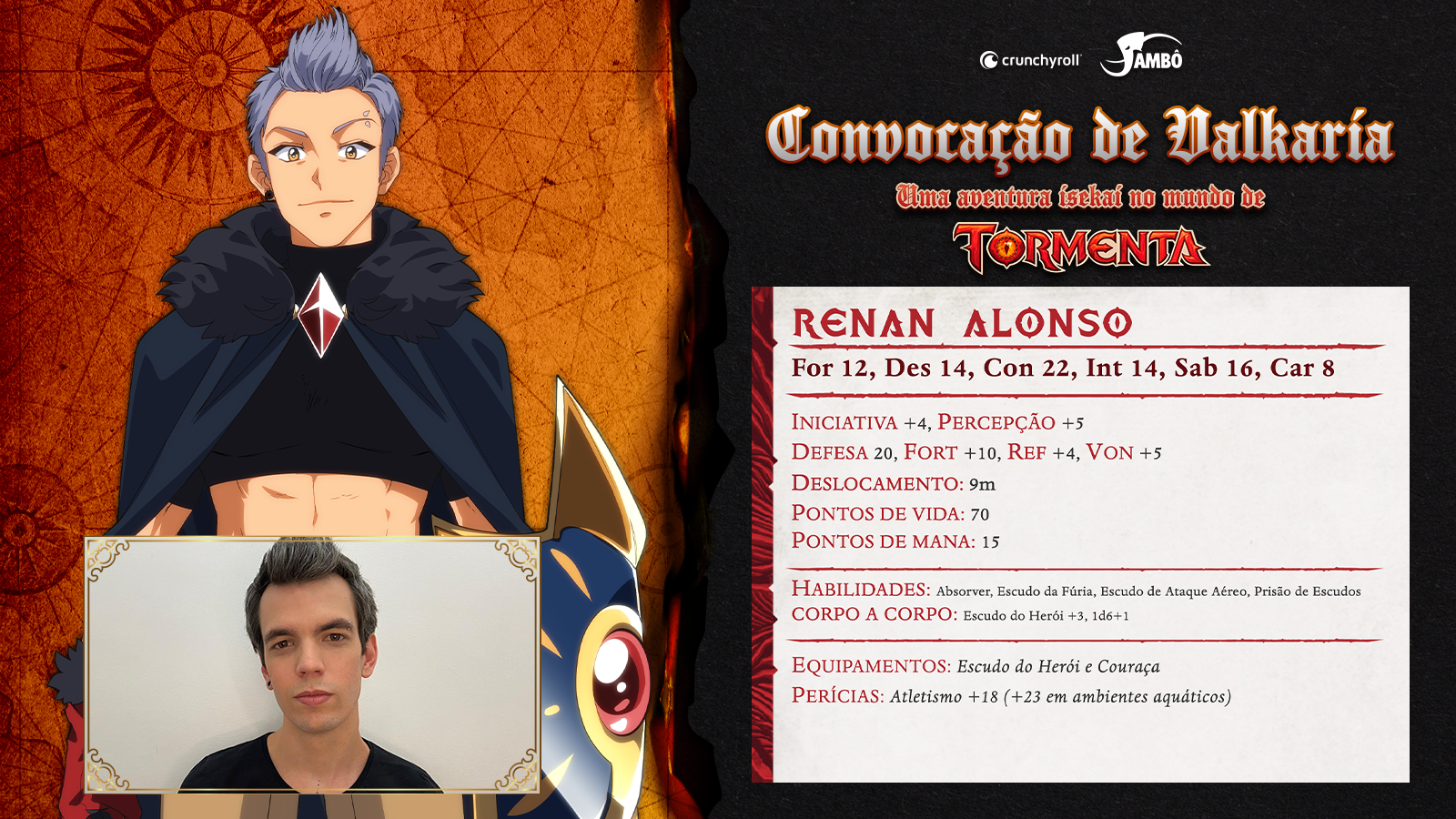 Felipe Della Corte como Mestre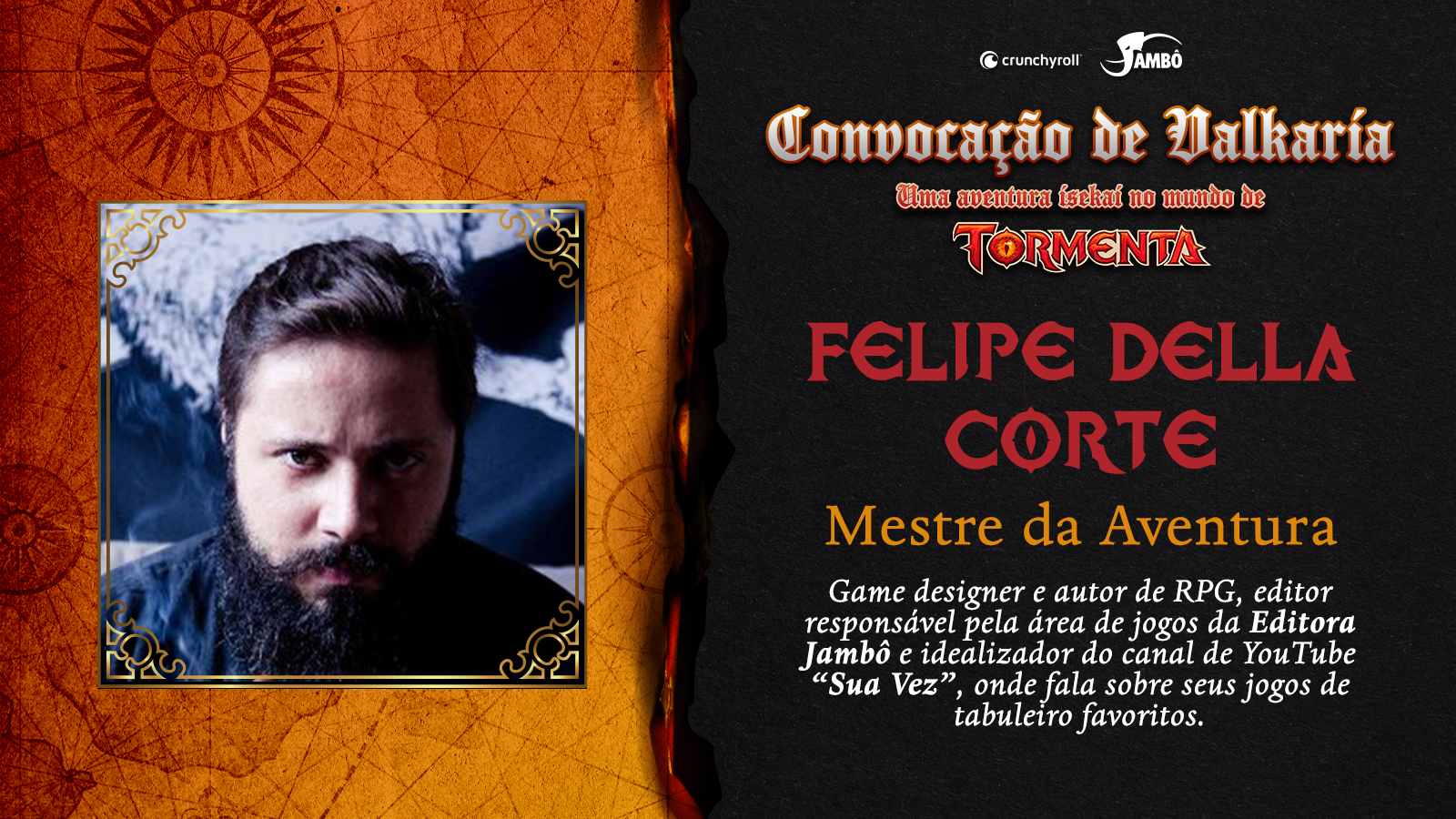 Confira a ilustração promocional da equipe, também criada pela artista Sarah-Chibi: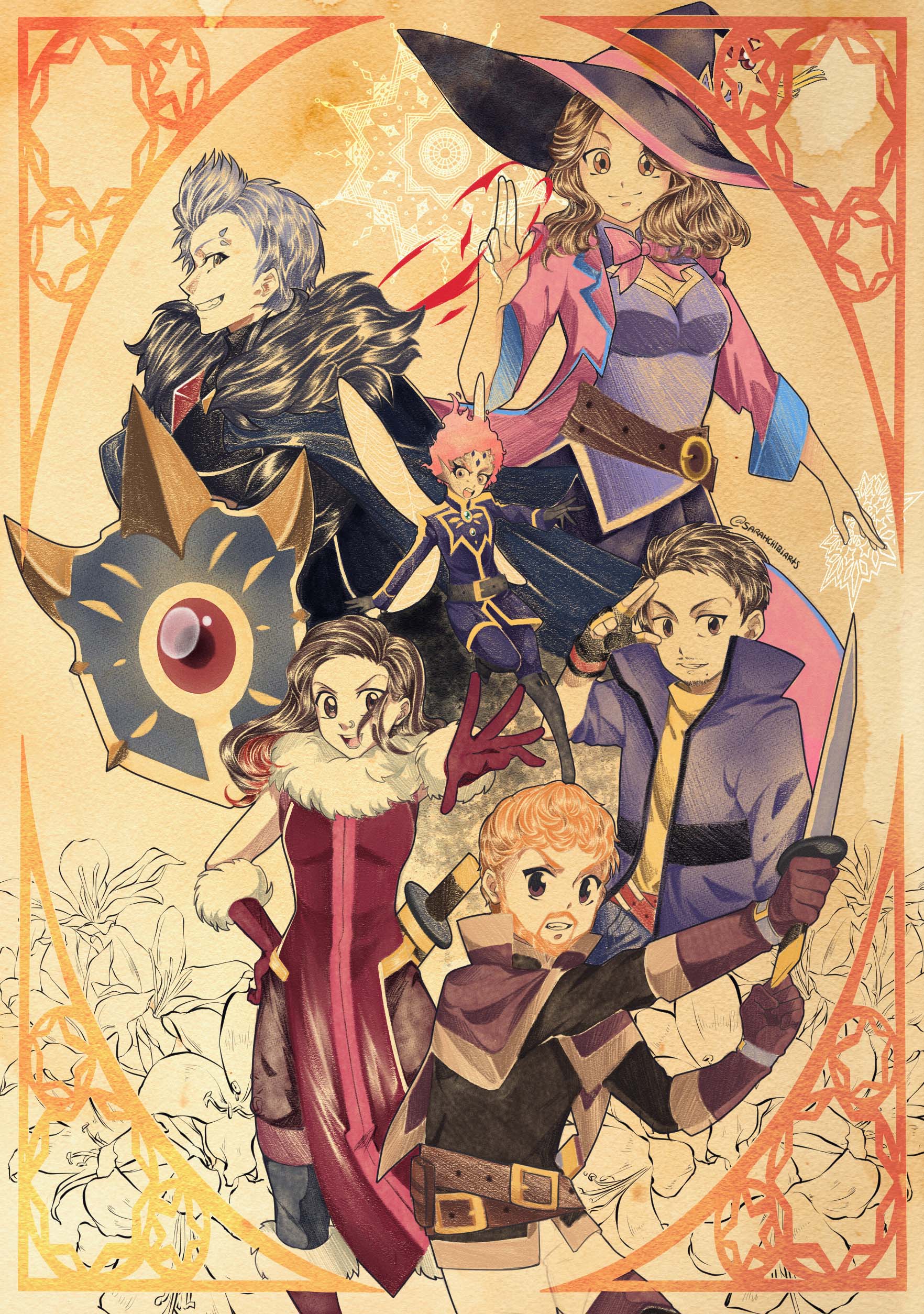 ---