Check out all the Kisugi sisters in commemorative artwork and bottle designs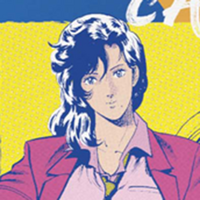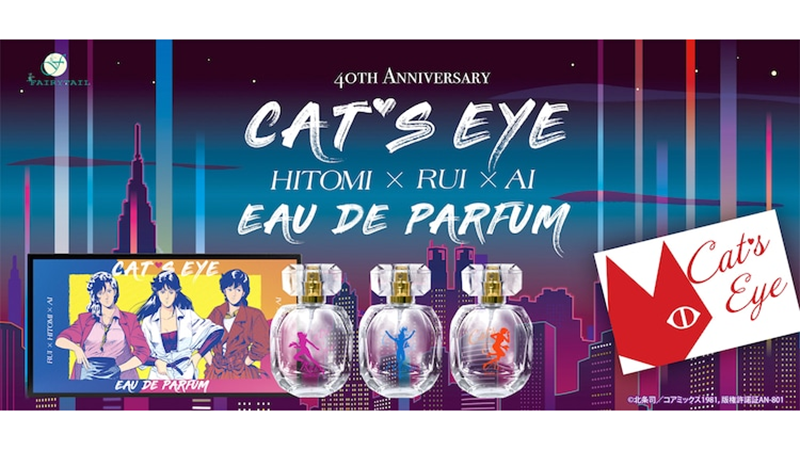 While Ryo Saeba and Kaori Makimura fought crimes in Tsukasa Hojo's City Hunter, the Kisugi sisters were committing them — for a nostalgic cause — in Hojo's Cat's Eye. Following up on the manga's 40th anniversary, perfumer Dreaming Princess has created a trio of perfumes inspired by Hitomi, Rui, and Ai.
The perfumes can be displayed together on their own acrylic stand to show their silhouettes leaping into action... complete with one of their phantom thief calling cards: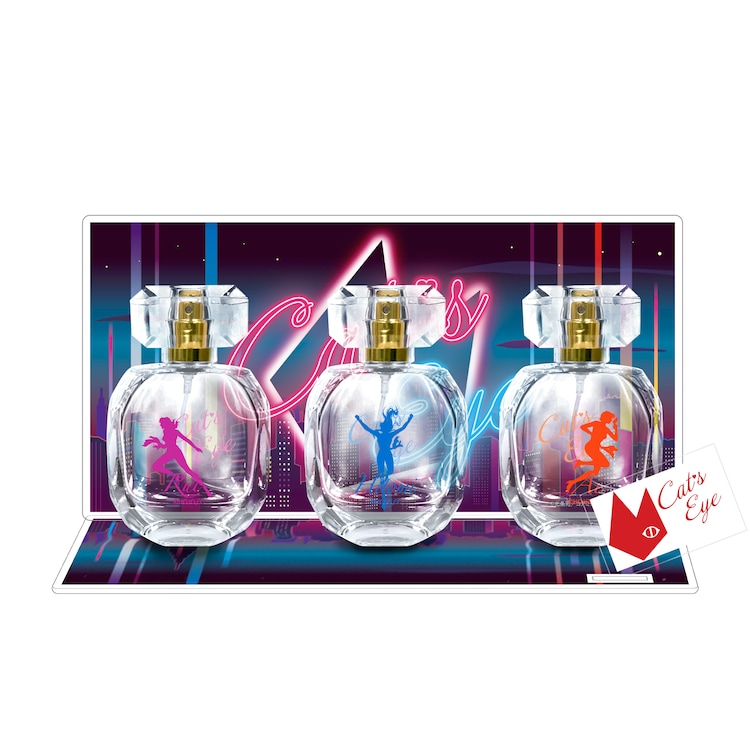 Oldest sister Rui (left) has a scent with citrus top notes, floral middle notes, and undertones of more mature patchouli and musk. Middle sister and spotlight character Hitomi (center) has a refreshing citrus and floral perfume, depicting a beautiful woman with — and we're pulling straight from the copy here — "outstanding proportions." Youngest sister Ai has a youthful, tomboyish perfume with notes of bitter orange, rose, and amber.
The whole thing comes in a collector's box: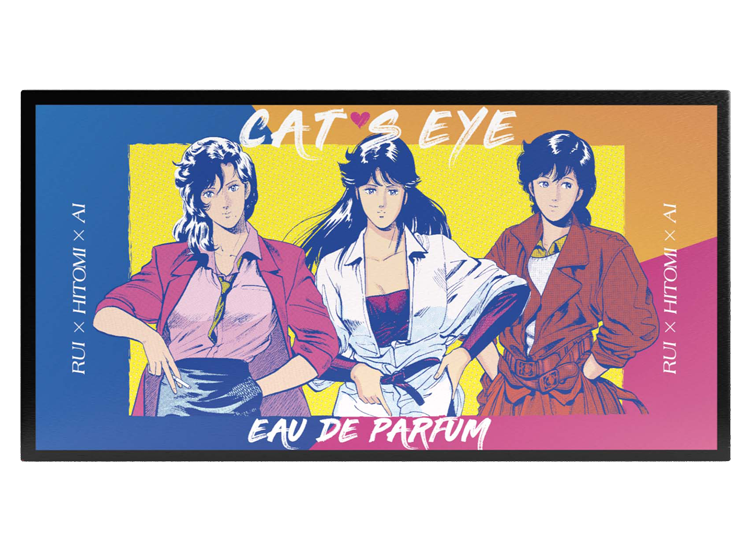 The trio of perfumes, the stand, and the case are currently available to pre-order as a set for 7,150 yen. Orders will ship out starting February 20, after which the perfumes will also be in stock at FAIRY TAIL's Tokyo store.
Cat's Eye follows the Kisugi sisters as they steal back the art collection of their long-missing father, hoping this will eventually help them find him again. Their paths and City Hunter's crossed several times, and they returned for a team-up in City Hunter Shinjuku Private Eyes.
Source: Comic Natalie