A série está atualmente em exibição na Crunchyroll com legendas e dublagem em português!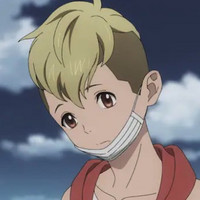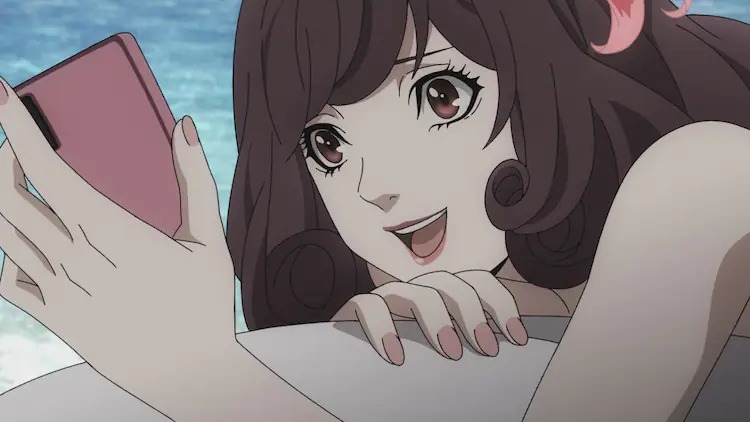 O site oficial de Platinum End revelou recentemente oito novos membros no elenco de voz da série baseada no mangá dos mesmos autores de Death Note, Tsugumi Ohba. Além disso, uma nova arte promocional foi divulgada.
Susumu Yuito
Voz de Megumi Han (Gon Freecss em Hunter x Hunter)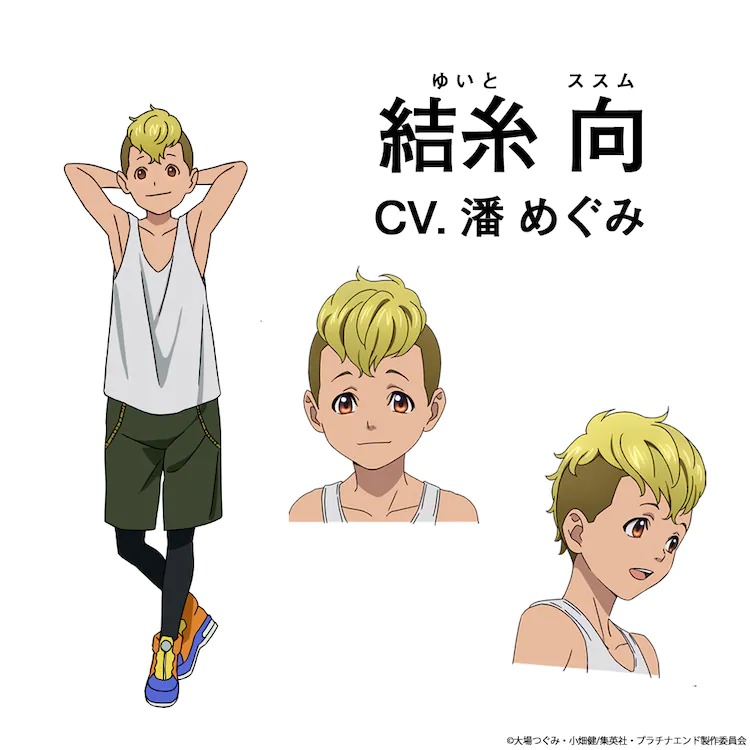 Yuri Temari
Voz de Saori Onishi (Aiz Wallenstein em Is It Wrong to Try to Pick Up Girls in a Dungeon?)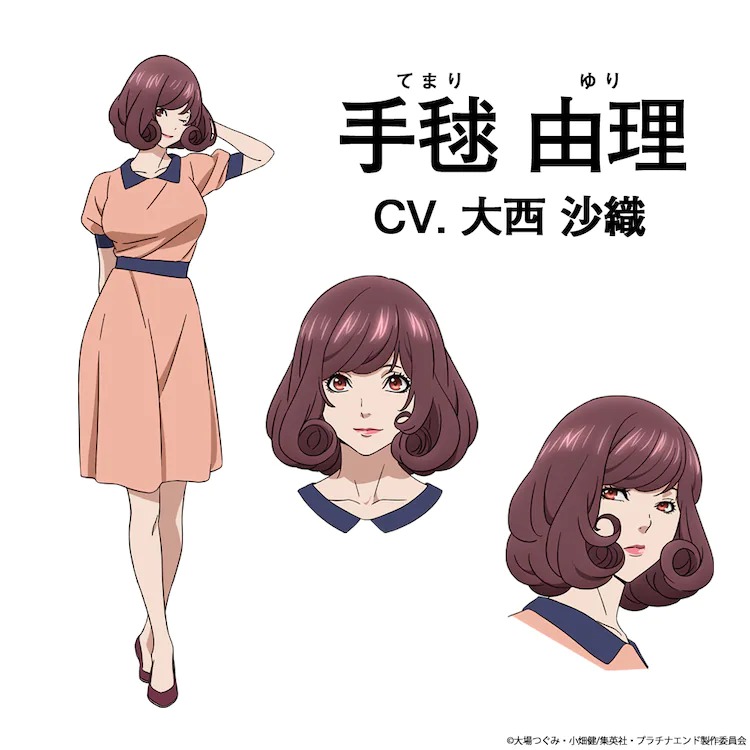 Shuji Nakaumi
Voz de Daiki Yamashita (Izuku Midoriya em My Hero Academia)
Gaku Yoneda
Voz de Kenjiro Tsuda (Hannes em Attack on Titan)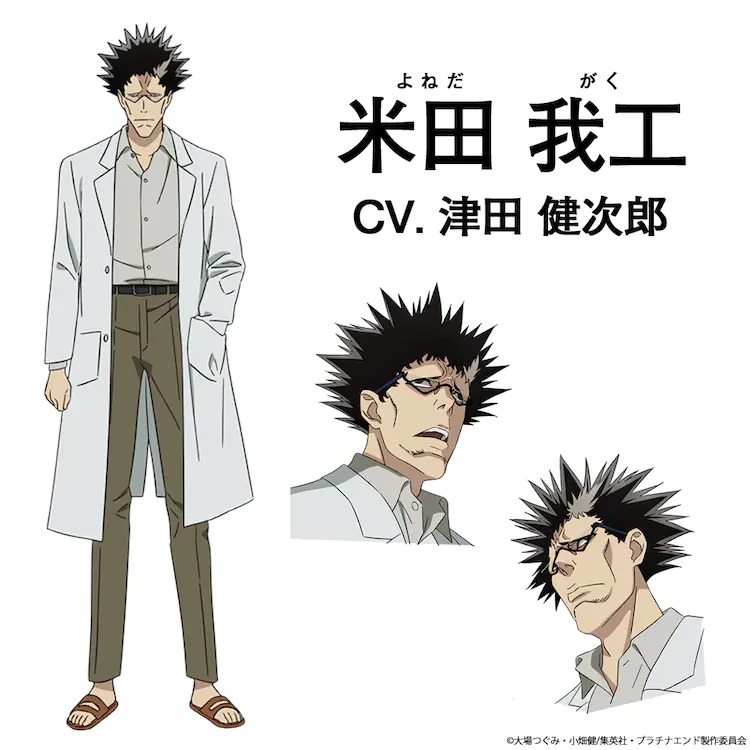 Yazeli
Voz de Ryota Takeuchi (Wakatoshi Ushijima em Haikyu!!)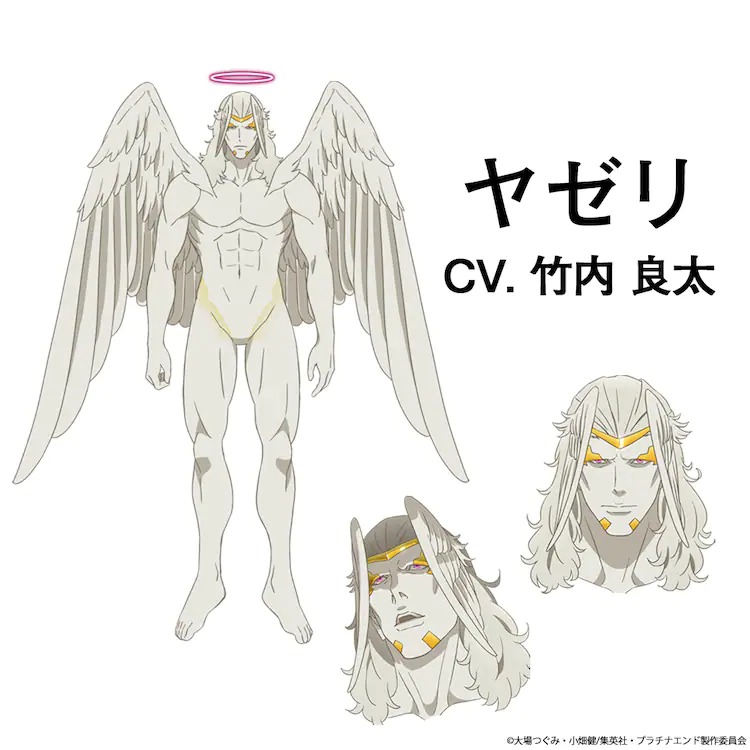 Penema
Voz de KENN (Tamaki Yotsuba em IDOLiSH7)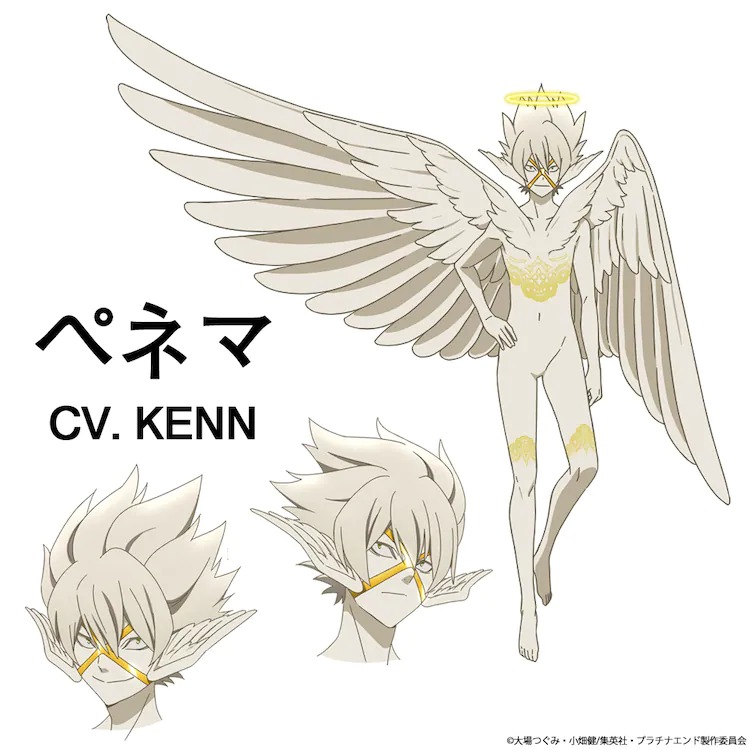 Ogaro
Voz de Romi Park (Edward Elric em Fullmetal Alchemist)
Muni
Voz de Fumi Hirano (Lum em Urusei Yatsura)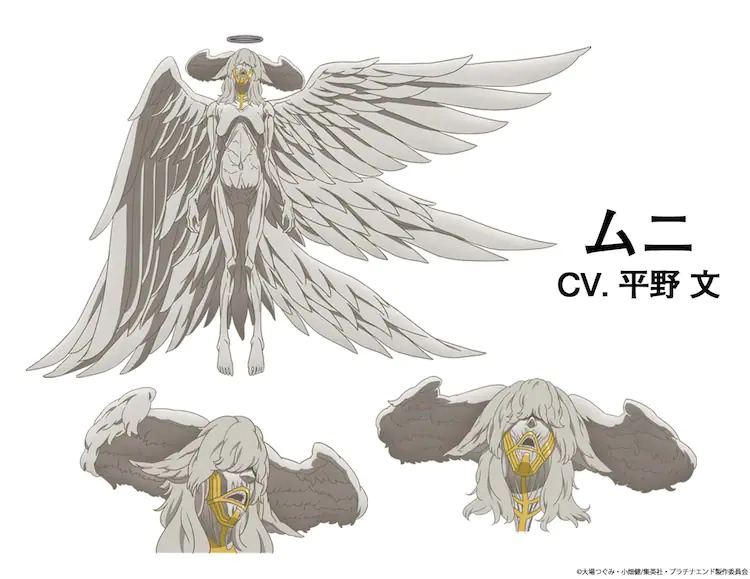 Nova arte promocional: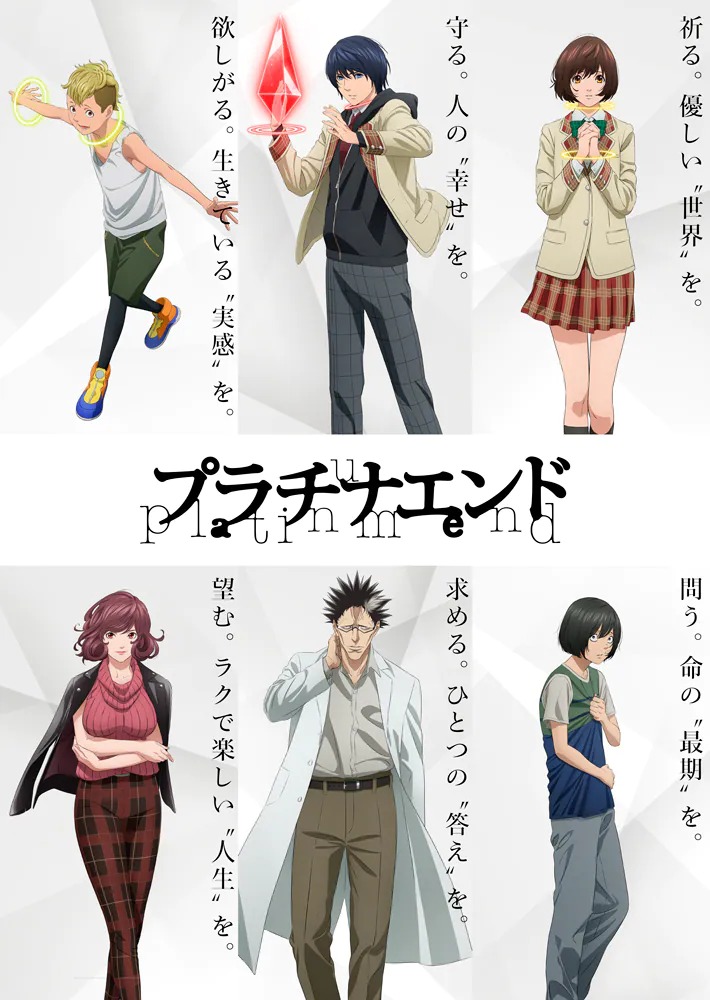 Platinum End adapta o mangá escrito por Tsugumi Ohba e ilustrado por Takeshi Obata, a mesma dupla responsável por Death Note. O anime estreou dia 7 de outubro no Japão e está atualmente em transmissão simultânea aqui na Crunchyroll, que disponibiliza novos episódios do anime todas quinta-feira com legendas e dublagem em português.
Sinopse:
"Eu vou te dar esperança de viver" Mirai Kakehashi perdeu os pais em um acidente e viveu em tristeza com os parentes que o adoraram. Tendo perdido a esperança, ele pulou do telhado de um prédio no dia da sua formatura. Foi aí que conheceu um anjo.

Fonte: Comic Natalie
---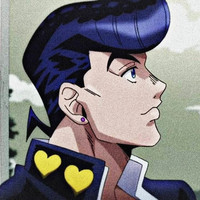 José S. (Skarz) é o editor-chefe da Crunchyroll.pt. Formado em Letras, não consegue se lembrar de um momento da sua vida em que mangás e animes não fizeram parte dela. Você pode encontrá-lo no Twitter em @_skarz.