Check out the real-world locations of Hand Shakers!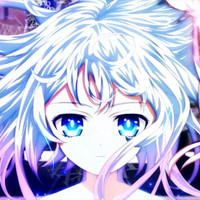 Hand Shakers follows around high school student Tazuna, who one day visits a university hospital in Osaka. There he meets Koyori, a young white-haired girl who's been bedridden and unconscious for quite some time. Being reminded of his deceased sister, Tazuna approaches Koyori, only for her to suddenly wake up and reach out for his hand. All of a sudden, both of them get dragged into a different dimension called Ziggurat. With the special powers they gain by holding hands, they now have to fight other Hand Shakers in order to get a wish granted by God himself.

To be honest, that premise sounds as generic as it could be, but you've got to hand it to GoHands, the studio's unique and unmistakable visual style definitely makes the show stand out this season – for better and for worse. Now, you've probably gotten wind of the relatively negative buzz surrounding the show's over-stylized art and animation direction, and while these accusations unfortunately hold true for the most part, I'd rather like to focus on one of the good aspects of Hand Shakers. The show actually has some pretty neatly traced photo backgrounds and its setting is based on some interesting real-world locations, but you'll see that for yourself below. So, put on some fancy elevator music, and let's jump straight to the comparison shots!
*All real-world images were taken with GOOGLE STREET VIEW (images I took myself are marked 'WD')
As I already mentioned above, Hand Shakers is set in Osaka, Japan's third biggest city and second largest metropolitan area after Tokyo with over 19 million inhabitants. Osaka can be kind of described as the eternal second. Economically the city is being trumped by Tokyo, and culturally by the relatively nearby Kyoto. However, Osaka still has a lot to offer, and is a very unconventional and flashy town, making it the perfect setting for a show like Hand Shakers. By the way, studio GoHands is also located in Osaka. Personally, I'll always associate the city with good food and the vivid Dotonbori area.
The Tempozan Ferris Wheel is the city's largest Ferris wheel with a total of height of 112.5 meters. It's located right next to the Osaka Aquarium Kaiyukan and offers some spectacular views of the bay area.
And that's the just mentioned Osaka Aquarium Kaiyukan. I'm not the biggest fan of aquariums, but the cool whale sharks there were worth the visit.
The Osaka City Central Public Hall.
Shitennoji Temple's Gokurakumon Gate. Shitennoji Temple was founded in 593 by Prince Shotoku and is one of Japan's oldest temples.
The Animate store in the Nipponbashi shopping district, which is basically Osaka's equivalent of Akihabara. You'll see Animate stores pop up quite often in Hand Shakers, as the anime is meant to commemorate the 30th anniversary of the Animate chain.
Hanshin Koshien Stadium.
The Shinsekai (literally translates to "new world") in Osaka has gained the reputation of being one of Japan's more disreputable and dangerous neighborhoods, at least by Japanese standards. The neighborhood's northern half was modeled after Paris, and the southern half after New York. The Tsutenkaku Tower in the center is the district's landmark, and was modeled after the Eifel Tower.
Takashimaya Osaka Store to the right.
Dotonbori is one of Osaka's most popular tourist destinations. It was originally a theater area, but is now considered a very popular nightlife and entertainment district. The area is shaped by its many neon billboards and mechanized signs, the most prominent being the Glico Running Man sign on the right here. It's definitely my favorite spot in Osaka. The Dotonbori signboards and the Ebisu Bridge in the foreground were also shown in Hand Shakers' key visual.
I'll talk about Osaka Castle in more detail a little further down.
WD
In the fourth episode of Hand Shakers, Tazuna and Koyori lure Hayate and Chizuru, another pair of Hand Shakers, atop Osaka Castle for their all-out battle. Like many of the castles in Japan, this one too has often been destroyed and rebuilt. Construction began in 1583 by Toyotomi Hideyoshi, but the castle was destroyed soon after his death by Tokugawa troops. The castle was rebuilt in 1620, but the castle's main tower soon after burned down by a fire caused by lightning in 1665. In 1931, the main tower of the castle was again reconstructed in the center of Osaka Castle.
WD
WD
The castle now houses a museum about its history. Also, the view up there is pretty nice.
WD
WD
Tazuna strolls around Dotonbori here with the Shinsaibashi Shopping Arcade in the background.
The yellow construction to the left is the Don Quixote Ferris Wheel.
WD
Despite suffering a bitter defeat against Tazuna and Koyori, Hayate and Chizuru still decide to celebrate at one of Osaka's most famous crab restaurants, the Kani Doraku. Chizuru forces Hayate to pay for their meal, and as he correctly states, it's quite expensive. The mechanized crab outside of the restaurants is of the Dotonbori's most iconic signs.
Have you ever been to Osaka yourself, and what are your thoughts about Hand Shakers? Sound off in the comments below!
---
You can follow Wilhelm on Twitter @Surwill.