Young love gets complicated when Shinto deities intervene in this 2014 TV anime based on Morohe Yoshida's manga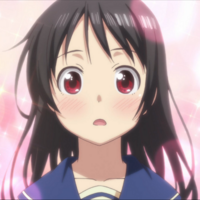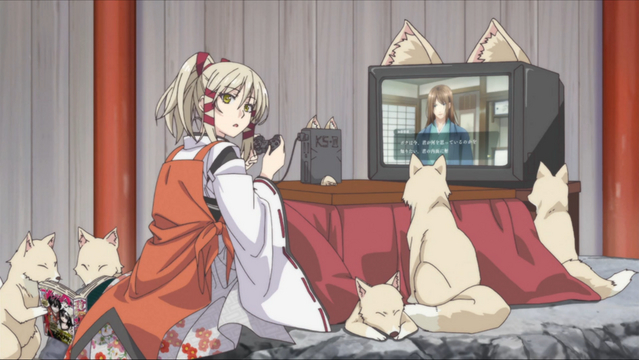 Navigating the Celestial Plains.
Online, there are nearly as many anime to choose from as deities in the Shinto pantheon, so sometimes it's useful to know a little more about an unknown series before taking the plunge. Let "Cruising the Crunchy-Catalog" be your friendly messenger spirit. Each week we provide additional info and cultural context for a title in Crunchyroll's library to help anime fans decide whether or not they'd like to try it out.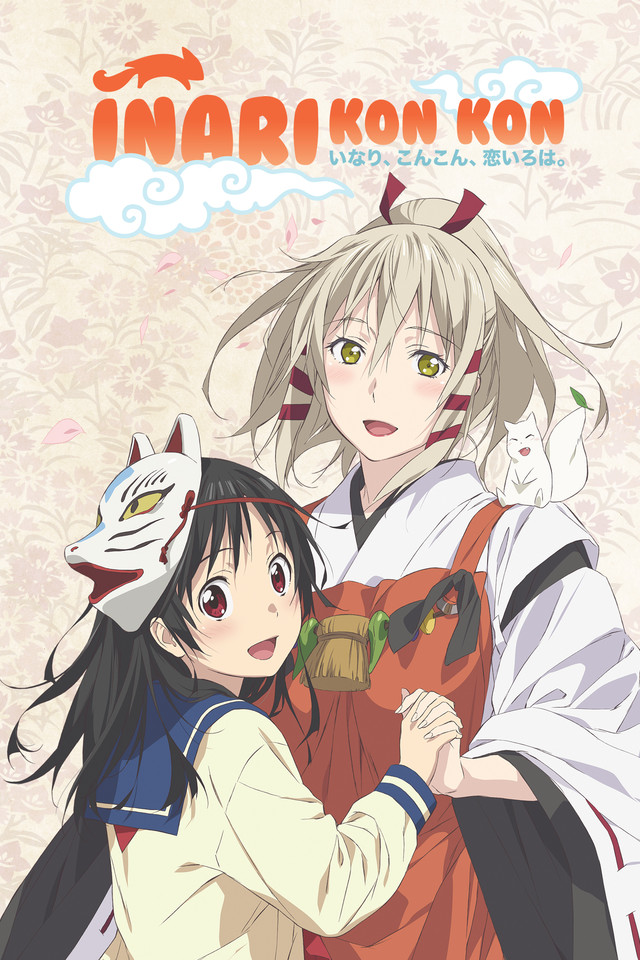 What's Inari Kon Kon?
Inari Kon Kon is 2014 TV anime with direction by Toru Takahashi and animation by Production IMS. The series is based on the manga Inari, Kon Kon, Koi Iroha by Morohe Yoshida, which was serialized from 2010 – 2015 in Kadokawa Shoten's Young Ace seinen manga magazine. Crunchyroll describes the story of Inari Kon Kon as follows: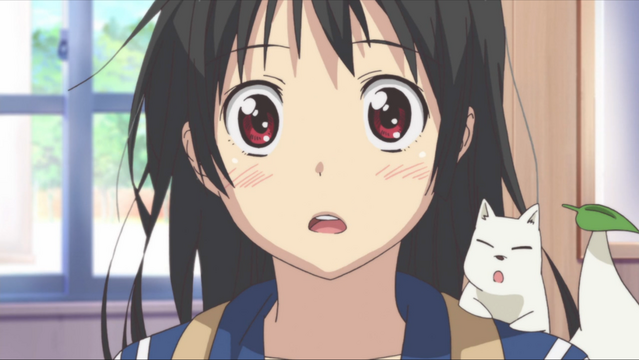 Inari is a sweet and shy middle school girl with a HUGE crush on Tanbabashi, one of the cutest guys in her grade. She's not smooth enough to tell him how she feels, and every time she tries things just keep getting worse! But when a beautiful goddess grants Inari the power to shape-shift, Inari uses her newfound powers to attempt to win over Tanbabashi.
With its focus on women's relationships (both romantic and otherwise) and its mystical premise, Inari Kon Kon feels very much like an update to the early era of transforming magical girl shows such as Magical Angel Creamy Mami. The heroine, Inari, gains the power to transform into other people, and the temptation to use this power both to help others and to benefit herself causes oodles of unexpected problems.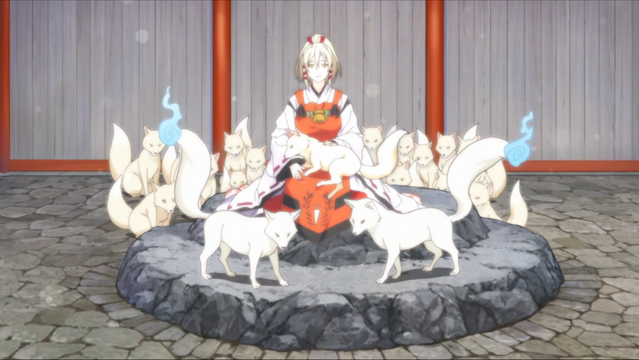 Voice of Fox.
Inari Kon Kon incorporates elements of Japanese folk tales and superstitions, often with a creative flourish that updates them to a modern era. For example, fox spirits are traditionally believed to be able to shapeshift in order to trick humans, although transforming into functional television sets and home video game consoles is a new wrinkle to this legend.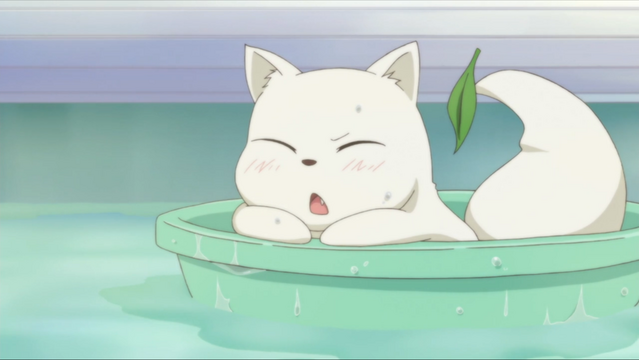 The reason the tiny fox familiar Kon has a leaf balanced on her tail echoes back to old folktales, in which a leaf or a similar item was required for a kitsune to work their magic to assume human form. "Kon kon" is also the Japanese onomatopoeia for the sound foxes are supposed to make, in the same way that "wan wan" represents a dog barking or "nyan nyan" represent a cat's meow.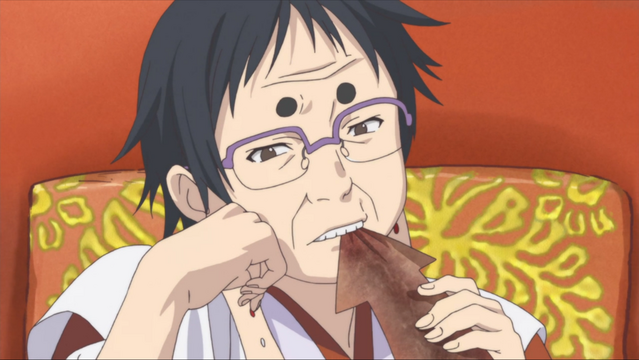 A Crash Course in Shinto Mythology.
To get the most out of Inari Kon Kon, it helps to have some knowledge of the gods and goddesses of Shinto mythology. The main character, Inari, is a human being who is named after the deity of agriculture, rice, fertility, and prosperity, so her general clumsiness and insecurity is ironic. The goddess Uka-no-Mitama-no-Kami is often portrayed as an aspect the god Inari, and foxes are also strongly connected to Inari, for whom they serve as messengers.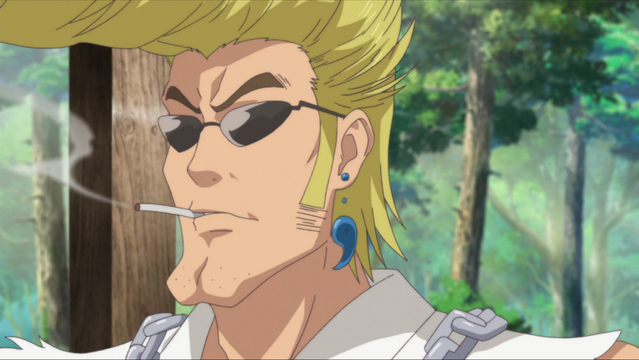 Similarly, as the goddess of the sun, Amaterasu Omikami is the single most important and powerful deity in the Shinto pantheon, so it's almost scandalous that Inari Kon Kon portrays her as a bossy spinster with too much time on her hands. The tempestuous god of storms and the seas, Susanoo-no-Mikoto, gets an equally tongue-in-cheek treatment, since he looks like a stereotypical biker delinquent with a righteous pompadour.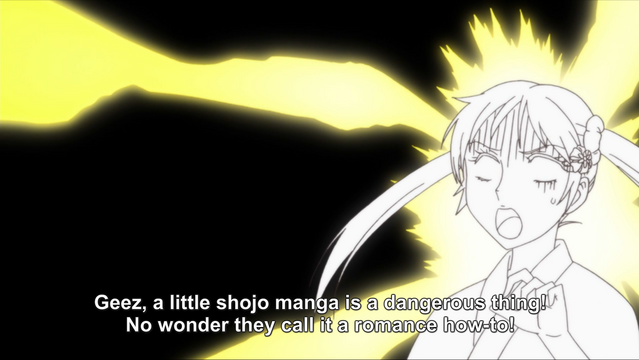 Emotional Entanglements.
Although the plot of Inari Kon Kon involves supernatural beings and magical transformations, the core conflicts all stem from relatable, ordinary situations: people arguing with their friends and family, petty jealousies, misunderstandings and miscommunications, the fear of loss, the fear of rejection, etc.
For the show to maintain such a down-to-earth perspective even when dealing with immortal, divine beings is one of Inari Kon Kon's greatest strengths. Even the gods have to worry about marriage and maintaining one's social status.
Blessings Upon You.
Thanks to its partnership with Funimation, Crunchyroll currently streams Inari Kon Kon in the United States, Canada, Puerto Rico, the US Virgin Islands, Denmark, the Faroe Islands, Guernsey, Iceland, the Isle of Man, Jersey, the Netherlands, Norway, Sweden, the United Kingdom, American Samoa, Guam, the Northern Mariana Islands, The United States Minor Outlying Islands, and South Africa. The series is available in the original Japanese language with English subtitles.
Inari Kon Kon is also released on home video in North America in a Bluray / DVD set by Funimation.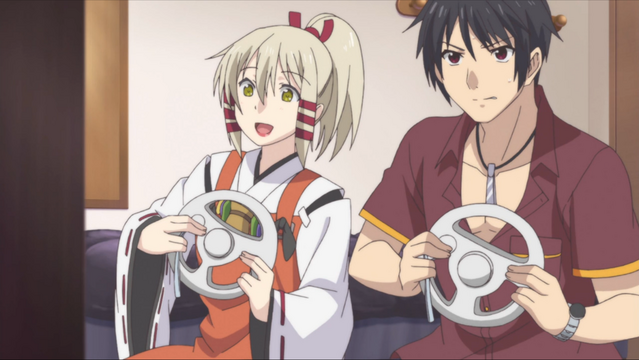 Inari Kon Kon is light entertainment that mixes humor, romance, and drama to create a story that is both fantastical and grounded in emotional realism. If mingling with gods and meddling with mortals strikes your fancy, and if the series is available in your area, then please consider giving Inari Kon Kon a try.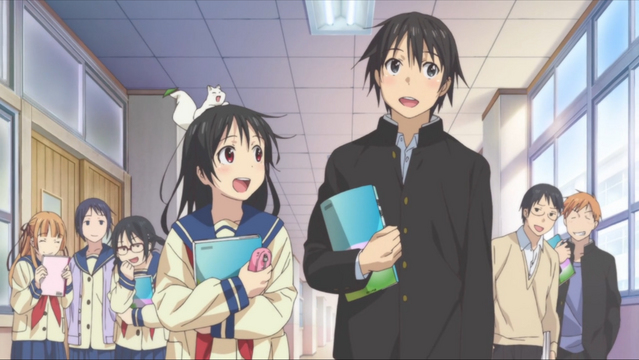 Is there a series in Crunchyroll's catalog that you think needs some more love and attention? Please send in your suggestions via e-mail to [email protected] or post a Tweet to @gooberzilla. Your pick could inspire the next installment of "Cruising the Crunchy-Catalog"!
---
Paul Chapman is the host of The Greatest Movie EVER! Podcast and GME! Anime Fun Time.