The first chapter in an all-new storyline filled with new ultimate units to add to your team in Grand Summoners is here! Find out more about Knights of Blood.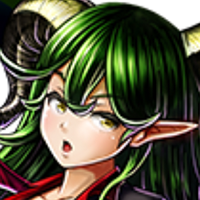 An all-new event, Knights of Blood, is now available in Grand Summoners. There's a new storyline and the chance to receive strong ultimate units! In addition, the event is a celebration of 1 million downloads worldwide.
Here's an overview of some of the updates and new In-Game Campaign Events that have been added:
A brand new trailer:
New Ultimate Units
Berwick Awakened
"Berwick" is prideful as he is privileged, born into wealth and power as the son of royalty.
Berwick Unawakened
Berwick is the first of the Knights of Blood to arrive and we can't wait to release the rest of them! Here's a sneak peek of the next three Knights of Blood:
Riviera Awakened
"Riviera" is a former Bounty Hunter who's traveled the world whose now found her home as a Juno Templar.
Riviera Unawakened
Thetis Awakened
"Thetis" was the son of a Armor.
Thetis Unawakened
Vox Awakened
"Vox" was the first to serve as the Captain of the Juno Templars.
Vox Unawakened
1 Million Downloads Celebration Event!
Download Grand Summoners Today!
Website: https://global.grandsummoners.com/?pid=crunchyroll&c=CR_News
Facebook: https://www.facebook.com/GrandSummonersGlobal/
Twitter: https://twitter.com/GRDSMN_GLOBAL
Instagram: https://www.instagram.com/grandsummonersglobal/
© GOOD SMILE COMPANY, Inc. Developed by NextNinja Co., Ltd.