Today let's highlight some of the top directors making anime film waves today!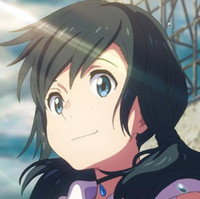 Hayao Miyazaki. Satoshi Kon. Isao Takahata. Mamoru Oshii. Back in the '80s and '90s, titans like these were regularly directing films that represented the pinnacle of animated artistry. Films like Ghost in the Shell and Princess Mononoke maintain their positions as ideal gateway anime for new fans, while less widely known works like Angel's Egg and Only Yesterday reward those who venture further into anime history. These directors were known as the very best for a reason, and each of their catalogs is brimming with top-tier work.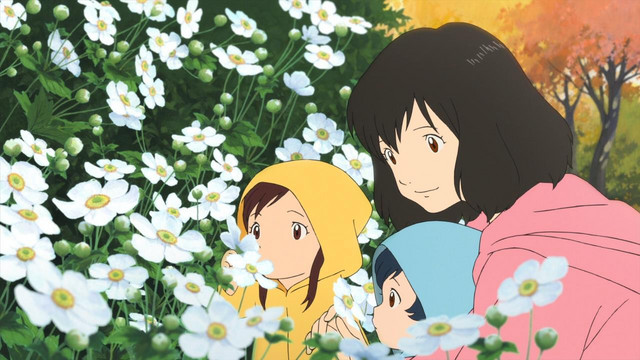 These directors are also, for the most part, retired. Heck, Miyazaki's actually been repeatedly retiring since the mid-1990s, though it never seems to stick. Additionally, the anime industry itself has undergone significant changes over the last decades, and studios like Ghibli or Madhouse are no longer the auteur playgrounds they once were. Fortunately, after a long period with a greater focus on TV productions, it's looking like anime's tradition of top-tier films is experiencing a resurgence. Once again, a variety of highly talented directors with distinctive styles are gaining recognition for their work — and what's more, the advent of streaming is making even more of that work readily available. Today on Why It Works, I'd like to highlight some key figures of this film renaissance, and explore what makes their work so compelling!
Mamoru Hosoda
Mamoru Hosoda has actually been making films for almost two decades now, and briefly seemed like he might become the fabled post-Miyazaki "Ghibli heir." However, disagreements at Ghibli ended up pushing him off Howl's Moving Castle, and since then he's been consistently demonstrating his own unique artistic vision. Hosoda creates films that combine the intimacy and universality of family drama with fantastical flourishes, developing beautiful and poignant works of magical realism. Films like The Girl Who Leapt Through Time and Wolf Children count among my all-time favorite anime, and with his latest film Mirai having just popped on Netflix, it seems unlikely he'll be stopping any time soon.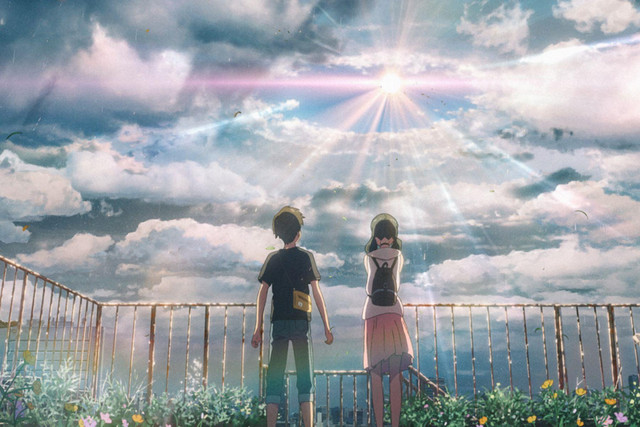 Makoto Shinkai
Shinkai's also got quite a few years of filmmaking under his belt, though he's only recently blossomed into a blockbuster-making machine. Starting off with the entirely self-produced Voices of a Distant Star, Shinkai's early films combined gorgeous background art with a consistent sense of loss and longing, offering atmospheric treasures like the enchanting train sequence of 5 Centimeters per Second. Shinkai would ascend to new heights of fame with Your Name, a film that combined a blockbuster-friendly script and astonishing team of animators to create one of the biggest anime hits of all time. Your Name was not a fluke, though — in fact, I personally enjoyed his followup Weathering with You even more than his breakthrough hit, and look forward to enjoying more of his beautiful melodramas for many years to come.
Masaaki Yuasa
Yuasa is what you might consider an "animator's animator" — he makes the shows and films that animators themselves watch after work and marvel at with glee. A background in children's animation and his own free-wheeling artistic influences have gifted him with a gloriously idiosyncratic approach to art design, and few Yuasa productions look all that much like each other. However, you can always count on his works to not just be beautifully and visually inventive, but also some of the most thoughtful and generally well-scripted works in the industry, whether they be original concepts like Kaiba or adaptations like The Tatami Galaxy.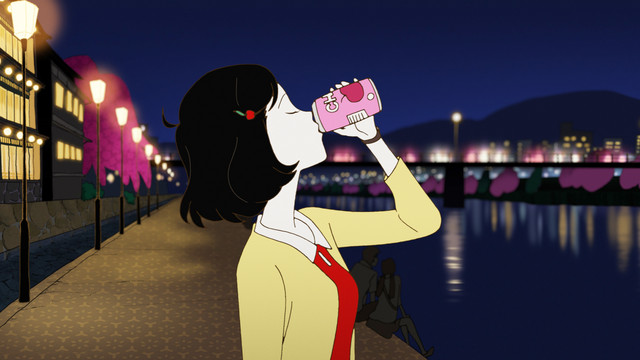 Having recently founded his own studio, Science Saru — now run by his long-time collaborator, the brilliant Eunyung Choi — Yuasa has lately been producing both shows and films at an unbelievable rate. In fact, there are more examples of both already coming down the pipeline. Few Yuasa works are all that similar to each other, but the man doesn't miss; he's developed one of the strongest catalogs of any director period, and he doesn't appear to be stopping any time soon.
Naoko Yamada
As perhaps the most acclaimed director among Kyoto Animation's artists, Yamada has established herself as one of the greatest directors of this or any era through films like A Silent Voice and Liz and the Blue Bird. Her atmospheric and elegantly storyboarded style, with a close focus on character acting and emotional intimacy, was developed and perfected through acclaimed series like the incredible K-On! Since then, she's gone on to make a series of beautifully delicate films, building off KyoAni franchises to offer magnificent works like Liz or Tamako Love Story. Kyoto Animation's close-knit team is able to bring even the most elusive of emotional moments to life, and Yamada relishes in such moments, in the fleeting anxiety of a conversational misstep, or the quiet warmth of a friend's trust.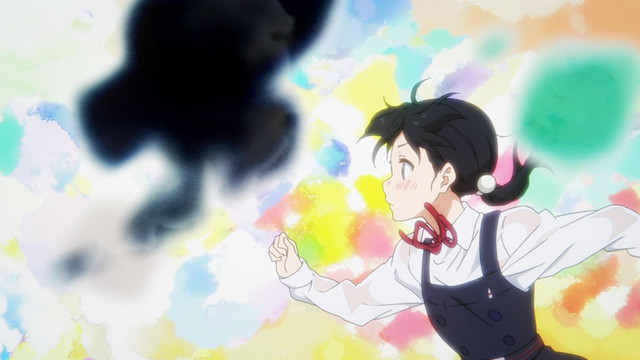 When it comes to anime, the beautiful and maddening thing is that everything changes — new studios find sudden popularity, directors change their style or retire altogether, and even the base techniques of how to make drawings move change with every era. While there will never be another Kon or Takahata, every era of animation has its own unique artistic voices, and I'm happy to be watching in an era so flush with unique creators and beautiful films. I hope you've enjoyed this celebration of the industry's new stars, and be sure to check out the works of all these directors, as well as the legends who came before!
What films do you love by these new directors, and who else would you consider an essential member of this new wave? Let us know in the comments!
---
Nick Creamer has been writing about cartoons for too many years now and is always ready to cry about Madoka. You can find more of his work at his blog Wrong Every Time, or follow him on Twitter.
Do you love writing? Do you love anime? If you have an idea for a features story, pitch it to Crunchyroll Features!