In the wake of The God of High School, we dream of the possibilities of seeing these five amazing shows next!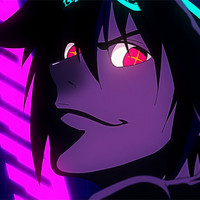 With Tower of God over and The God of High School hitting the midway point, it's pretty obvious that WEBTOON Series adaptations are a hit, but what will come after Noblesse later this year? While we don't have any real answers to that question, we do have five titles we think would be fantastic adaptations to see animated on our screens. The WEBTOON library is frankly huge and filled with tons of great possibilities, so we decided to try and narrow it down to five different genre titles we think would really shake things up on the "big screen!" If you want to learn about even more WEBTOON Series we think are great (some of which definitely deserve an anime), check out our previous article here.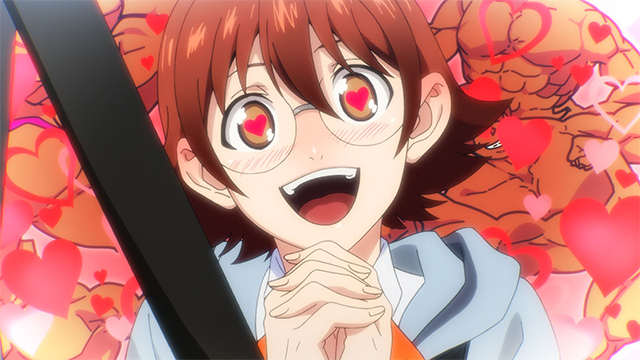 When deciding what would make a good anime, though, there's more to it than just, "Wow, I really love this series, so it should totally get an anime!" It's also worth asking the question: "Would this benefit from being animated?" What would they be able to do with it that they couldn't do as a WEBTOON Series? What sort of changes might they have to make? As we've seen with Tower of God and The God of High School, action series benefit from animation greatly, but that doesn't mean only action series deserve some lovin'. So with that in mind, I tried to grab a few different genres and styles of WEBTOON Series. But, of course, this is by no means an exhaustive list, and we highly recommend you go check out the WEBTOON website or app (available on Google Play and on the App Store) and see what types of amazing series you can find!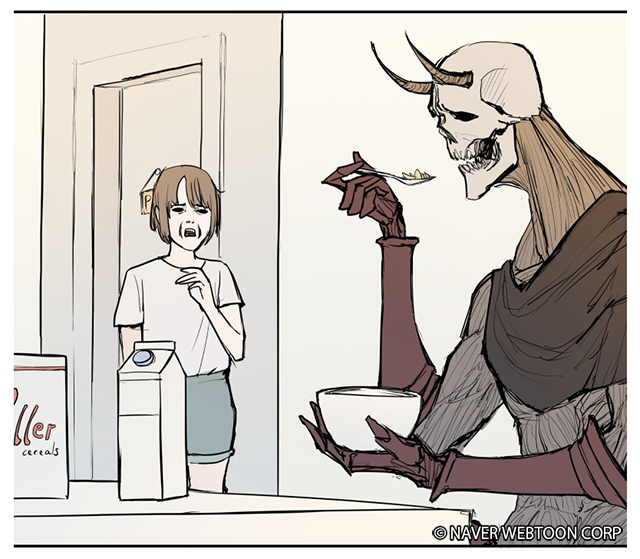 I'm a huge comedy fan, some of my favorite series of all time are comedies. So when I started reading WEBTOON Series, I really wanted to find something that would make me laugh. I didn't have to look too hard, but perhaps no series has been as funny so consistently than Love Advice from the Great Duke of Hell. The main character, Paul, just can't seem to get the attention of the woman he thinks he loves. So he chooses the best possible course of action: learning black magic and summoning Astaroth, one of the Great Dukes of Hell!
The comic routinely features amazing, understated visual gags and humor while building an interesting and deep storyline over the course of its run. In fact, I really didn't expect the characters and world that Duke of Hell creates to really suck me in as much as it did, but that just lends to its overall strengths. As far as an adaptation goes, I could see this as a fantastic comedy hit that either focuses on extensive, gorgeous animation for gags like HINAMATSURI, or a muted and simplistic animation style like Skull-face Bookseller Honda-san that lets the art and jokes combine without getting too big. Either way, just thinking about voice actors for the various characters, especially Astaroth, is perhaps one of the most fun fantasies to have—after all, it would need to be someone with enough gravity to play such an amazing Duke of Hell!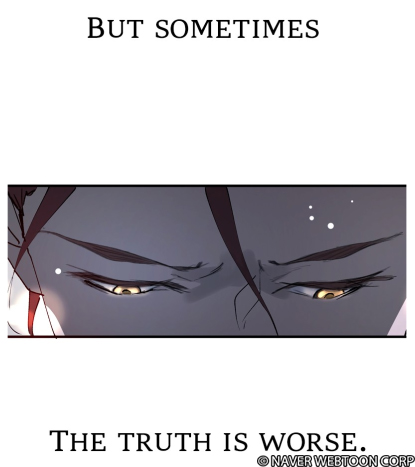 Purple Hyacinth has long been on my read list and was actually one of the series that got me started on the idea of seeing WEBTOON Series animated. Unlike other series, Purple Hyacinth routinely asks readers to turn their audio on, playing ambient and specific music throughout the series to create a multimedia experience. Of course, that isn't the only reason for it being on this list. No, Purple Hyacinth is here because it's a type of story that, frankly, isn't told very often in anime lately: a gritty crime mystery thriller!
Lauren, the protagonist, has dedicated her life to avenging the death of her childhood friend and the elimination of Phantom Scythe, a terrorist organization responsible for the events that would alter her life forever. Lauren meets the assassin "Purple Hyacinth," who just so happens to share similar goals as her. This series really just gets how to build a complex and deep mystery and the fact that you need excellent character drama to make people care about what happens next, especially when big twists and turns come! Lauren possesses the ability to detect lies, "seeing" them in red whenever people tell them. Just imagining the creative ways this could be animated alone makes me giddy at the idea of a Purple Hyacinth adaptation. But beyond that, the character drama and intrigue of the twisting mysteries here would turn this into a killer multi-season anime. I can just imagine the gleeful frustration waiting for the next season after the first one ends on a cliffhanger! If any of these series were worthy of being dubbed "binge-worthy" as an anime, I'm convinced it would be Purple Hyacinth.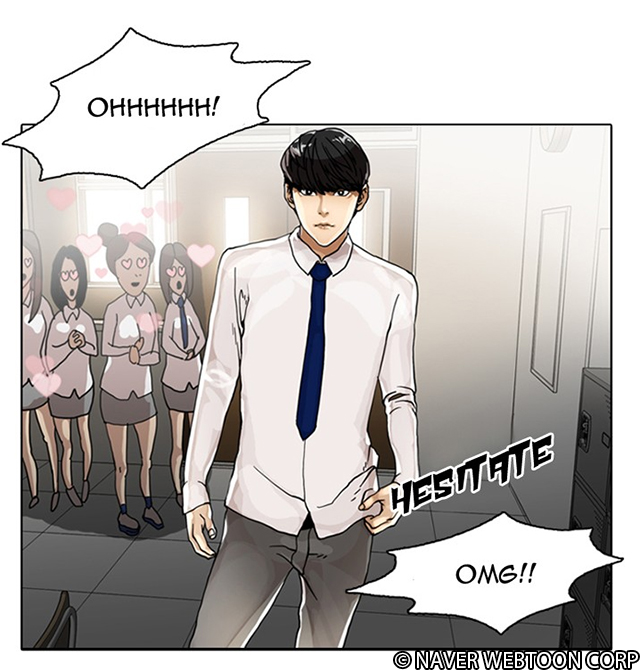 Readers of our first article on WEBTOON Series pointed out Lookism as a favorite of theirs, and with good reason. This long-running ugly-duckling story packs a lot of punch, both literally and figuratively, as the story threads of school bullying, the ugly side of society, delinquent fights, and more together into a fascinating tapestry. Daniel is poor, overweight, and bullied to such a degree that his mother scrapes all the money together that she can to send him to a new school. However, his life takes a huge change upon arrival to his new school home when he wakes up in a different body: gorgeous, tall, and super-strong! The "new" Daniel gives him the ability to pursue the life he thought he wanted, but it comes with a lot more than he bargained for!
One thing about Lookism that caught me off-guard is that it seems, at first, to be a sort of traditional ugly-duckling story where Daniel learns to love his original self while teaching those around him to be better people. But it also features heavy delinquent style fights and action. While this might sound a little dissonant, it's fair to say that Lookism would provide tons of great material for high school delinquent action and social drama—and the fight scenes in later storylines are truly amazing to behold on the page. Lookism also features an amazing supporting cast of unique and weird characters that tend to steal the spotlight from Daniel as they get introduced, meaning there are tons of characters to fall in love with here (I'm a big Vasco and Jay fan, myself!). With a unique mix of action, comedy, and heavy drama, Lookism really has a lot to bring to the table, and when animated, would surely take advantage of its mixed genre-typing to be a big hit.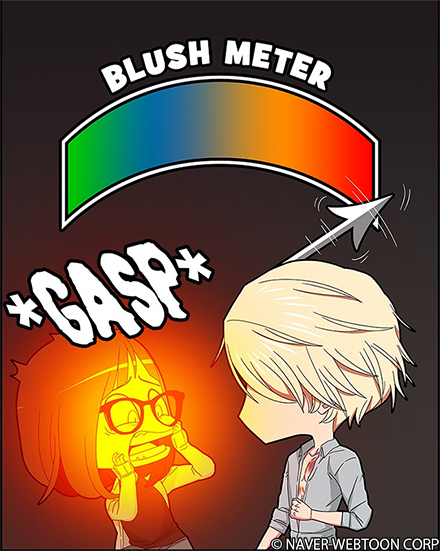 While many of the series we've talked about have a tinge of supernatural action or combat to them, Let's Play is quite a bit different—just regular people here! Of course, these regular people are involved in all sorts of turmoil and romantic drama, but that's to be expected. Let's Play follows game dev Samara "Sam" Young, creator of the game Ruminate, and the trouble she runs into when her game's biggest critic, Marshall Law, becomes her neighbor. Let's Play is a fairly interesting drama due to the combination of game dev discussion—which veers into similar territory as shows like Shirobako that delve into making things—and the personal drama of the main cast.
Although it is indeed a romance, the most striking part of the series is Sam's struggles with anxiety; her internal monologues and issues make her an incredibly relatable and fresh character. Let's Play would make an amazing romantic comedy with a woman lead, which we really need more of these days! The video game elements of the story add that extra touch that, in all honesty, feel like they would be amazing to see animated and played with using various graphical touches, allowing animators to play with the adaptation in ways that don't rely solely on action sequences.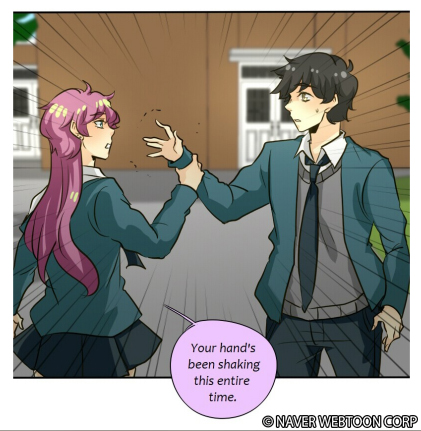 If you're an avid WEBTOON Series reader, then it's very likely you came to this list expecting to see this exact series, so don't worry: we agree! UnOrdinary would be an amazing anime adaptation, likely to find a huge audience of new fans who would gobble up the series premise: a world in which some people are born with powers, or Abilities, and those who don't find themselves treated as lessers and outcasts. John, unfortunately for him, is the latter, and as a result, he is relentlessly bullied by his classmates for his powerless nature.
In a lot of ways, unOrdinary is almost like a darker My Hero Academia, except instead of a world of superheroes and villains, it's a world of the "haves" and "have nots," where people without abilities are treated extremely poorly. Like quite a few WEBTOON Series, social class, status, and bullying are a big part of unOrdinary, which gives it a sharp, dark edge to its narrative at times. Similarly, John is a fairly interesting protagonist and, without spoiling things, certainly makes unOrdinary, well, unordinary! Given the popularity of My Hero Academia and Tower of God, unOrdinary would probably be the best possible candidate to get the anime treatment next, likely becoming a smash hit in no time—especially once the superpowers start showing up!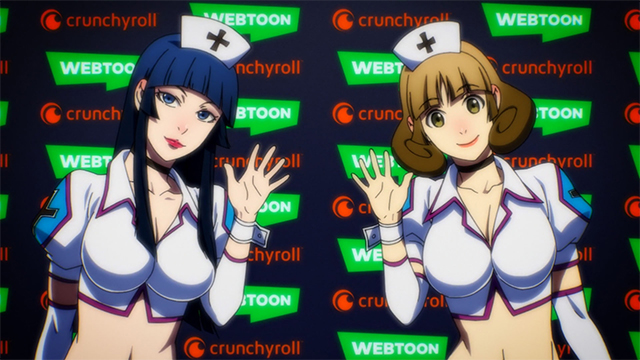 With the continued success of shows like The God of High School and Tower of God, it's only a matter of time before we see more and more WEBTOON Series adapted to anime. Of course, there's no real plans or releases yet, but we think our list is pretty solid. No matter what, it seems like an exciting time to get into WEBTOON Series and keep an eye out for the next big hit title that might be showing up on your screens in animated form!
Which WEBTOON Series titles do you want to see animated? Do you agree with our list? Let us know what series you like and what you think in the comments!

---
Nicole is a frequent wordsmith for Crunchyroll. Known for punching dudes in Yakuza games on her Twitch channel while professing her love for Majima. She also has a blog, Figuratively Speaking. Follow her on Twitter: @ellyberries
Do you love writing? Do you love anime? If you have an idea for a features story, pitch it to Crunchyroll Features!