These anime are full of heart and laughs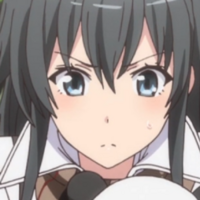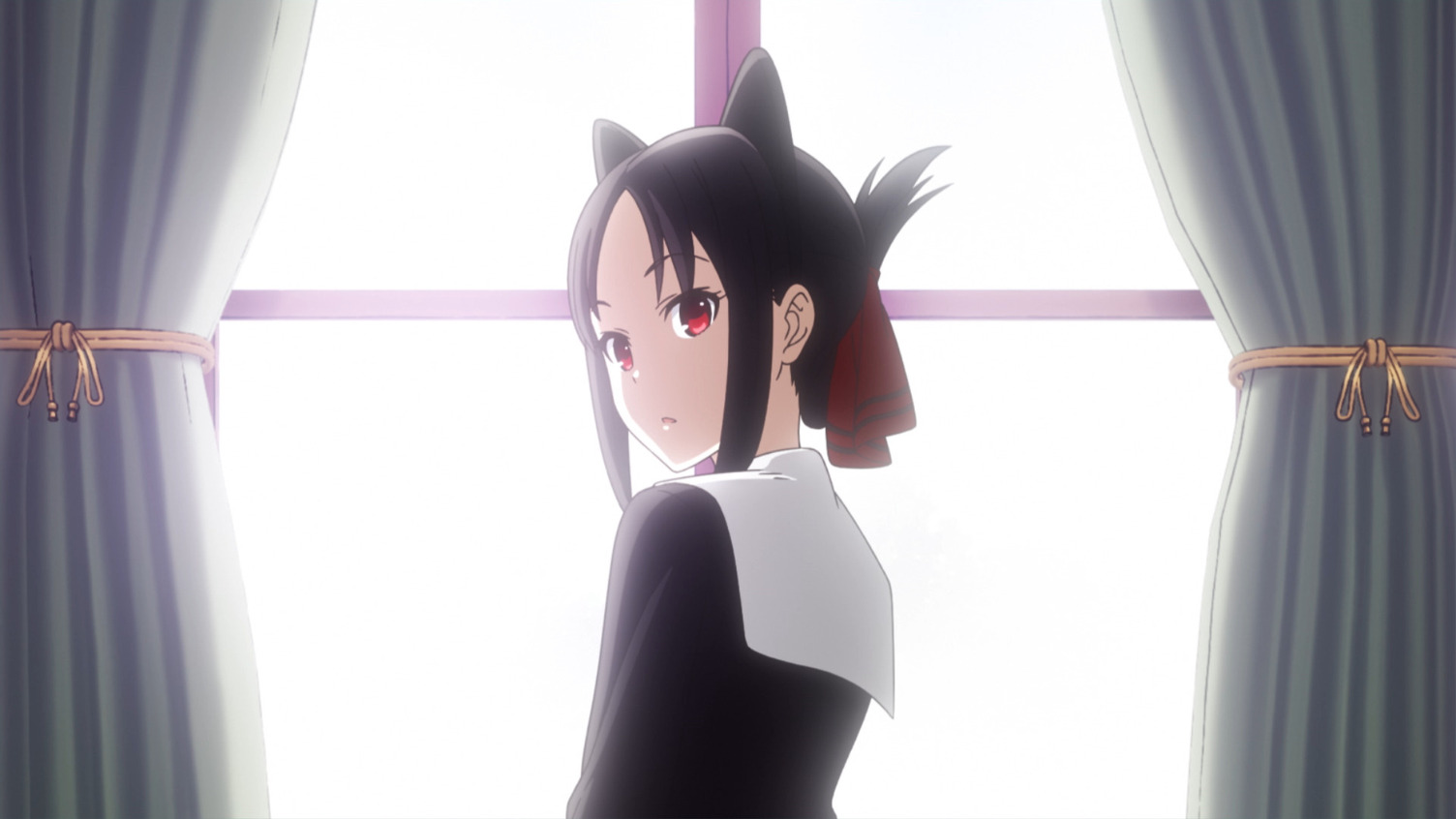 When it comes to romantic comedies, anime has quite a variety to choose from. Settings can vary from high schools to workplaces, and you can choose what kind of relationship you want to follow, whether they still be in the "will they/won't they" phase or even outright married already. Since there are so many options, we thought we'd present eight of the best romcoms Crunchyroll has to offer. You're guaranteed to find some of your future faves in these funny and cute anime!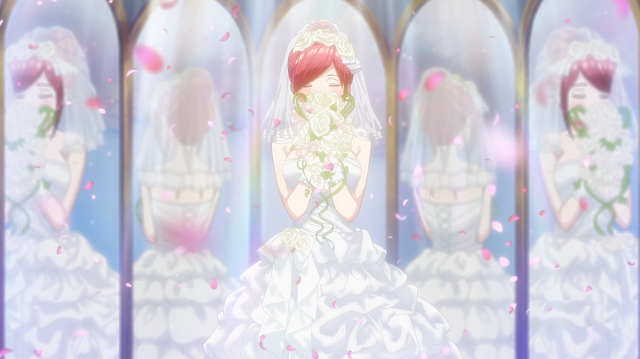 In most romcoms, you generally know who the love interests are and that, despite any troubles that come their way, they'll get together in the end. Not many start by showing you their marriage like The Quintessential Quintuplets does, though! Futaro Uesugi is down on his luck, inheriting his dad's debt and always looking for ways to make ends meet. That's when he's hired by a rich family to tutor their daughters — five identical siblings whose personalities couldn't be any more different. They don't want to study, and they don't like Futaro suddenly showing up in their life, so he has his work cut out for him. We know right away that this story will end with Futaro marrying one of them. But which one? And how could they possibly get there from outright hatred? This show is a hilarious tale that bridges the gap between those disparate events, with plenty of heart to be found along the way.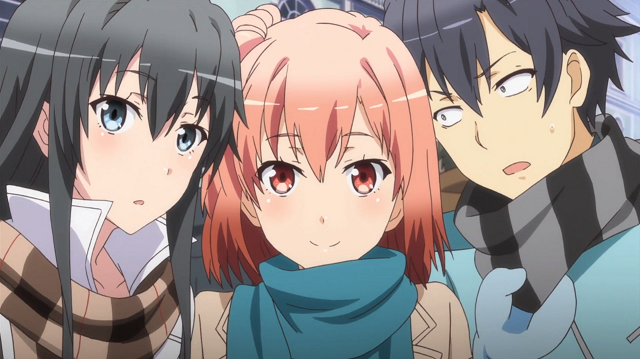 My Teen Romantic Comedy SNAFU is about Hachiman Hikigaya, your stereotypical misanthropic teenage boy who has been burned one too many times in both friendship and love to engage with people sincerely anymore. Unfortunately for him, one of his teachers sees right through his act and forces him to join a school club, which is dubbed the Service Club. There he meets the antisocial Yukino Yukinoshita and the bubbly Yui Yuigahama. Together they tackle incoming requests from other students. This involves anything from helping to put together school functions to sorting out inter-class drama, so there's no such thing as a boring day for the Service Club. Being forced to interact with their fellow classmates brings this trio of outcasts out of their shells little by little and they learn a thing or two about empathy and honesty in the meantime — and, just maybe, they'll find out what it really means to love someone, too.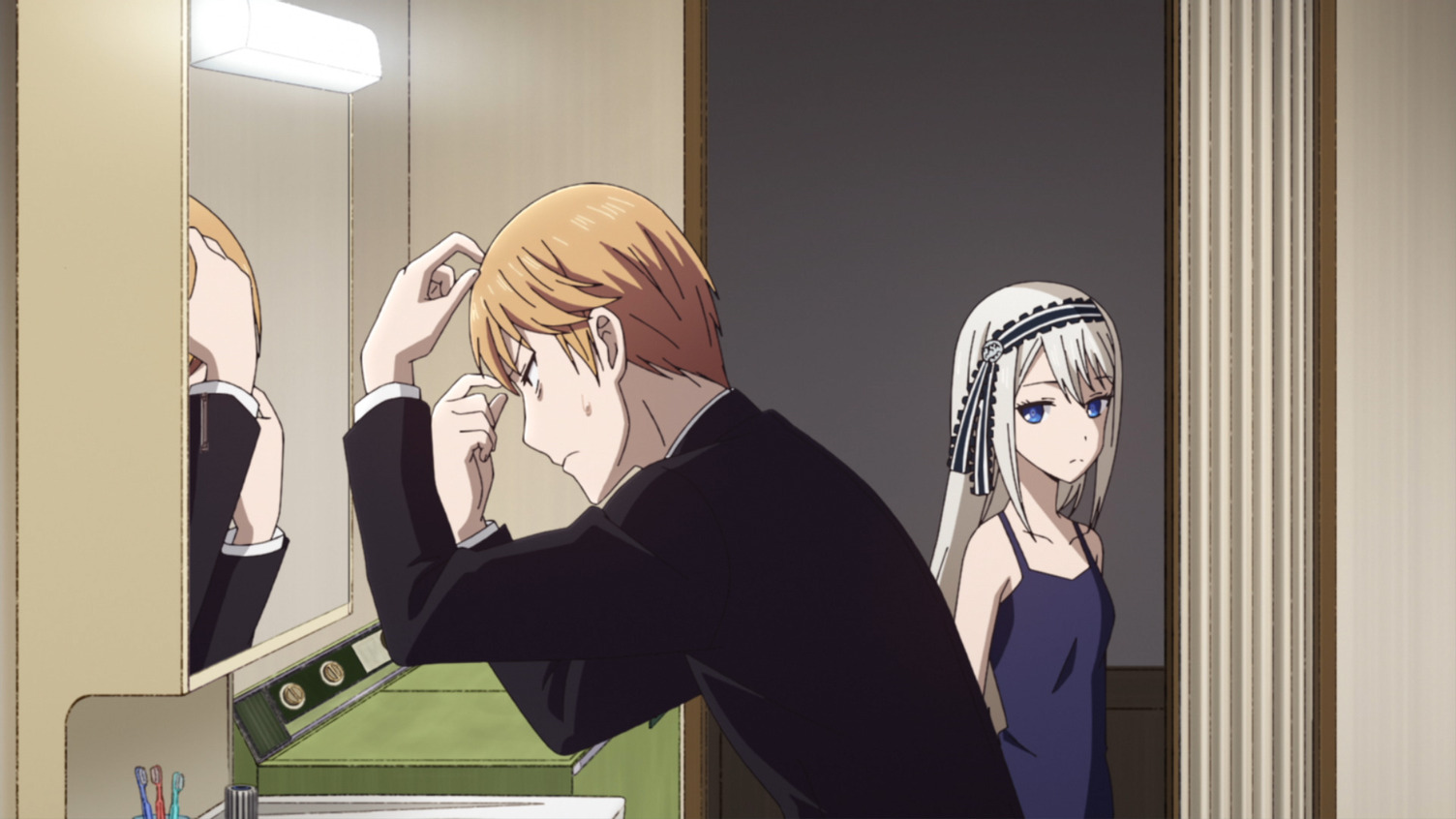 They say love is a battlefield, but no one takes that more literally than student council president Miyuki and vice president Kaguya of the prestigious Shuchiin Academy. From the outset, we know these two are madly in love with each other, but neither will ever come out and say it. They both believe, after all, that love is a game of chicken, and the first person to admit it is going to be the loser in the relationship for the rest of their lives. Thus begins an intense back-and-forth battle of wits between these two lovebirds, as they find increasingly ridiculous and hilarious ways to trick the other person into confessing their love first. Will one of them break, or will one of their friends finally get too sick of their antics to let things keep going? Find out, and have a good laugh, by checking out KAGUYA-SAMA: LOVE IS WAR!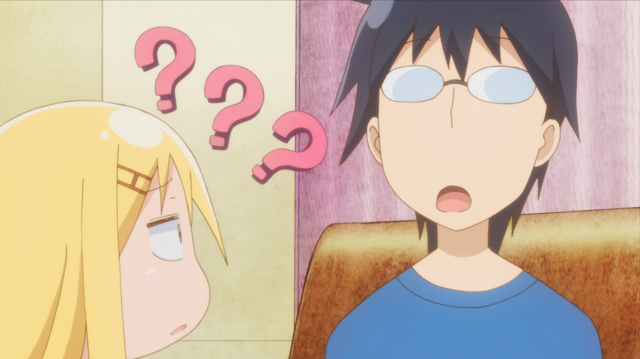 From Coolkyousinnjya, the same mind that brought us Miss Kobayashi's Dragon Maid, comes I Can't Understand What My Husband Is Saying, a domestic comedy like no other. Kaoru is a normal office lady, but every night she returns home to her loving husband Hajime, an anime-obsessed blogger! Their interests couldn't possibly be more different, but they find comfort in their differences, which often create funny situations whenever their worlds collide in unexpected ways. But their love for each other is real, so watching them support each other is a refreshing and always cute experience! Episodes are short but sweet, so you can take a quick break from your own busy day and watch Kaoru and Hajime get up to antics whenever you have a few free minutes.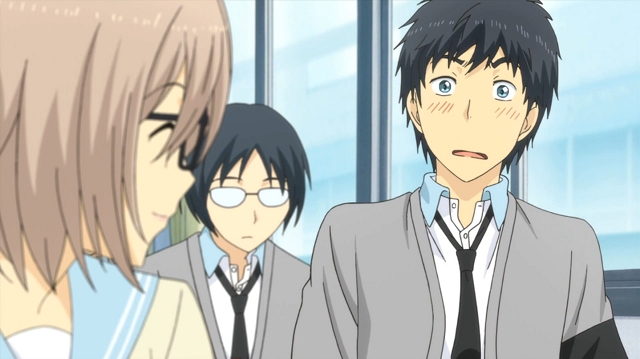 Have you ever wanted a second chance at high school? That's exactly what is offered to NEET Arata Kaizaki in ReLIFE one day — an opportunity to take part in an experiment that de-ages him by a decade in an attempt to find solutions to his life's problems. Arata takes the chance and starts high school all over again, but between tests and social drama, that turns out to be easier said than done. Not to mention the dissonance of being an adult in a teenager's body! Luckily Arata finds support from his new friends — including some who may themselves be ReLIFE experiment participants — and a dramatic story unfolds that will leave you on the edge of your seat.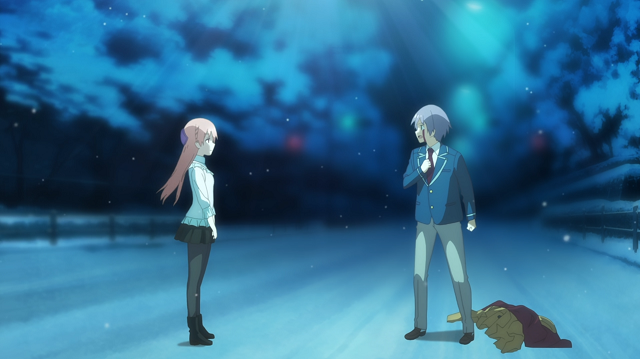 Not many love stories start with life-or-death stakes right away, but TONIKAWA: Over The Moon For You's Nasa Yuzaki is so enamored with heroine Tsukasa that he accidentally gets hit by a truck! Luckily, Tsukasa saves him and Nasa makes it his mission in life to marry Tsukasa — which he also does almost right away. Thus begins the breakneck-paced romance between Nasa and his otherworldly newlywed Tsukasa as they go through the motions of a new couple AND an extended honeymoon at the same time. As we enjoy watching Nasa and Tsukasa learn more about each other, we also slowly unravel the mystery of Tsukasa and her strange connection to the moon. Between the romance, mystery, and otaku reference humor, you're sure to have a good time with this unconventional couple.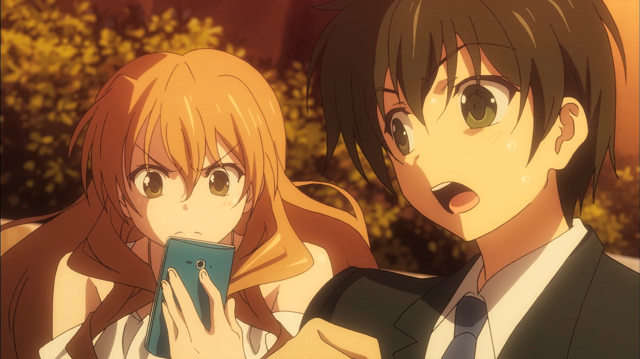 Golden Time follows Banri Tada, a college freshman studying law who has just met and instantly fallen for fellow freshman Kouko Kaga. Despite her reputation for being intimidating, Banri and Kouko hit things off immediately. The story follows their early college romance, there's just one problem — right before entering school, Banri was in an accident that caused him to lose all of his memories from before graduating high school. As the story goes on, Banri's past starts to bubble to the surface and his seemingly perfect romance with Kouko starts to be threatened by Banri's past. Will Kouko's unwavering confidence and ability to laugh in the face of danger be enough to save their budding relationship? Will they make it to next weekend's drinking party? Find out by checking out this funny and poignant story from Toradora! writer Yuyuko Takemiya!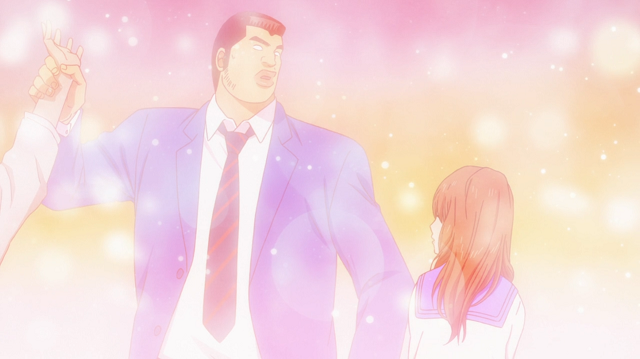 You would be hard-pressed to find a more wholesome and heartwarming anime than MY love STORY!! Takeo Goda may be one of the sweetest guys you'll ever meet, but unlike his pretty-boy best friend Suna, he just doesn't have luck with the ladies. Not for a lack of trying, mind you, but girls his age just don't seem to be into his brand of hunky big boy. That is until he saves a girl named Rinko from being harassed on the train and Rinko immediately falls head over heels for Takeo! Unfortunately, both of them are nervous balls of emotion and pretty inexperienced with love, so MY love STORY!! follows Takeo and Rinko's adorable journey of discovery as they navigate their first real relationship together. It's cute, funny, and always a joy to watch — if you like romcoms, MY love STORY!! has everything you'd ever ask for and more!
Who is your favorite anime couple? Let us know in the comments below!
---
David Lynn can be found obsessing over Fate/Grand Order and D4DJ Groovy Mix on Twitter @navycherub.

Do you love writing? Do you love anime? If you have an idea for a features story, pitch it to Crunchyroll Features!