More KONOSUBA goodness, from slapstick comedy to fantastical worlds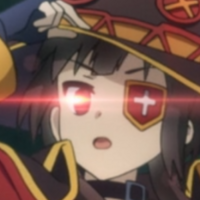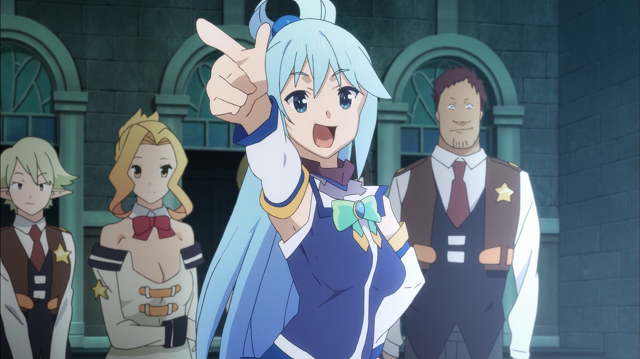 KONOSUBA -God's blessing on this wonderful world! is one of the most beloved fantasy series of recent times ... and now we're getting more of it! Between its quirky cast, great sense of humor, and unique take on its fantasy world, there's a lot to love about this fun show. If you're caught up on KONOSUBA and looking for a new anime to watch, try checking out one of these! You're sure to find something to love in here if you enjoy the antics and style of KONOSUBA.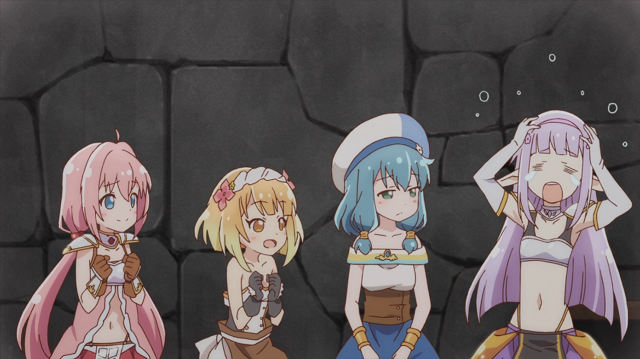 If you liked seeing the unlikely heroes in KONOSUBA overcome big — and weird — obstacles, as well as its meta-humor, ENDRO! has you covered. Much like its name (short for "End Roll") implies, this story starts at the end, with the main character Yusha and her party of heroes defeating the Demon Lord terrorizing their kingdom. Unfortunately, something strange happens, and instead of being defeated, the Demon Lord is sent back in time and now she's a teacher at Yusha's school, way before Yusha becomes the hero that saves the kingdom. Now the Demon Lord Mao has to do her best to get Yusha to fail out of school lest she becomes the hero like she did in the original timeline and defeats Mao once again! It's a funny show filled with twists and turns, playing on your expectations of the genre at every chance.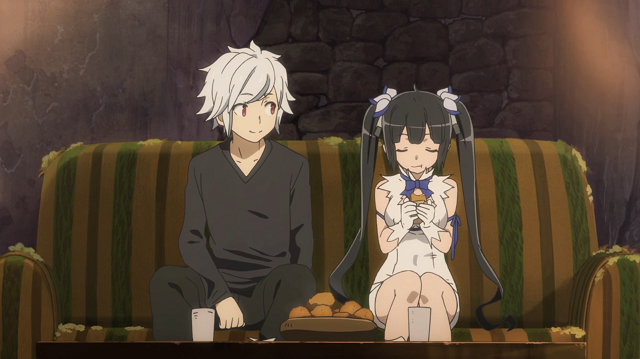 If you were into the fanservice of KONOSUBA but also the wholesome moments, Is It Wrong to Try to Pick Up Girls in a Dungeon? is perfect for you. Protagonist Bell Cranel is an adventurer in the world of Orario, where gods have descended to live among humans for fun. Bell and the other adventurers explore the deadly Dungeon, where treasure and fame can be found at every turn. However, Bell is more interested in something else — all the cute girls! Throughout the show, Bell and his goddess Hestia meet many unique and interesting characters, helping them through various problems and discovering new things about the mysterious world they live in.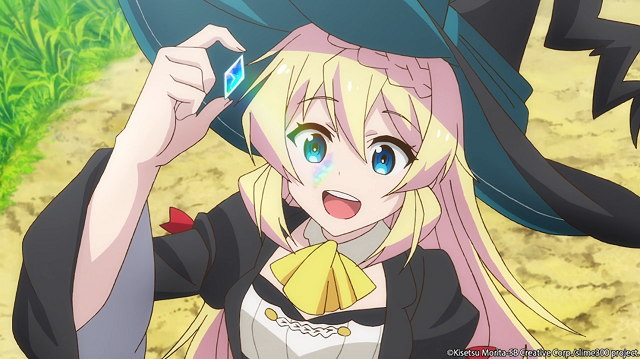 If you loved the slapstick comedy and silly subversions of fantasy tropes in KONOSUBA, you might just like I've Been Killing Slimes For 300 Years And Maxed Out My Level. I've Been Killing Slimes For 300 Years And Maxed Out My Level is about an office woman named Azusa who has been reincarnated as an immortal witch after dying of overwork in our world. Free from her corporate job, Azusa is now taking it easy, living a casual life in a cabin by herself and getting by killing a few slimes a day for some gold. Somehow, she does this for 300 straight years — now she's the strongest person in the entire world! Once this is found out, her life is shaken up and she's challenged by various monsters and demons trying to prove they're the strongest or avenging their many lost slime friends. Unfortunately for them, Azusa is just too strong to be defeated, so she ends up making friends with everyone instead. I've Been Killing Slimes For 300 Years And Maxed Out My Level is a relaxing and cute slice of life with an overpowered twist!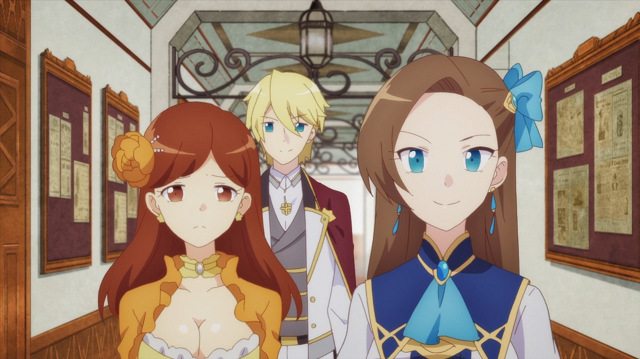 If you want a fantasy world story with plenty of meta-humor, but are also in the mood for some good ol' romance with a twist, My Next Life as a Villainess: All Routes Lead to Doom! is for you. Our heroine Catarina seems like a normal girl in a fantasy world, until one day she accidentally unlocks secret memories — it turns out, this isn't her first life! She was actually a normal girl in our world before, but now she realizes she has been living inside one of her favorite games for a long time. To make matters worse, she realizes she's not the main character, but the villain who tries to ruin the real heroine's life! Now that she knows the truth — and remembers all the horrible ways her character's story ends — she has to find a way to prevent the worst from coming to pass. But every time she changes something from the game, new unexpected problems arise in their places. Catarina has her work cut out for her in this unconventional show about a villain trying to prevent her own demise!
If you liked how KONOSUBA isn't afraid to show how harsh it would actually be to live in a fantasy world, but want a serious plot with high stakes, Re:ZERO -Starting Life in Another World- is where it's at. Unlike many fantasy protagonists, Natsuki Subaru is sent to the world of Lugunica with no special powers of his own, no destiny he is summoned to fulfill, not even an outfit that matches his new setting. Well, he does have one thing — he can't seem to die! Every time his life ends — which is pretty often, since he's in a strange place with no means of defending himself — he is sent back to a savepoint of sorts, with all of his memories of his previous "life" intact. Now Subaru has to use this power to traverse this dangerous world, prevent tragedies from befalling his new friends, and discover the secrets of his power and Lugunica itself.
If you're looking for another fantasy world comedy about characters just trying to survive in their new world against all odds, So I'm a Spider, So What? has you covered. A normal high school girl — and everyone else in her class! — is abruptly reborn in a new world. Unlike her classmates, who are mostly reincarnated as people again, the nameless protagonist is turned into a spider. To make things worse, she is stuck inside an impossibly dangerous dungeon filled to the brim with various monsters that want nothing more than to eat her! The anime follows this spider girl as she scrambles to understand the world around her and her newfound abilities, because if she doesn't, she's toast! Meanwhile, her old classmates are finding their own struggles in the outside world, dealing with the trials and tribulations of the bizarre new fantasy world they have found themselves in and trying to find out where they fit in. So I'm a Spider, So What? is a dramatic but humorous romp.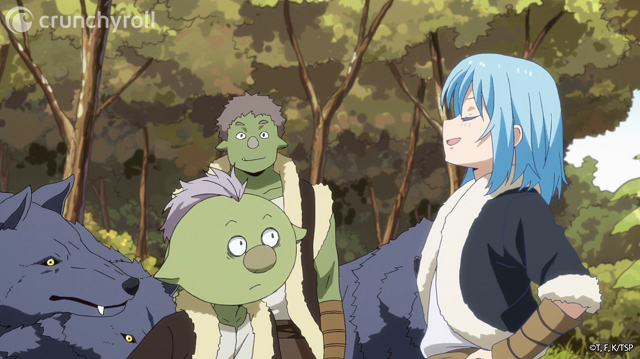 If you want another series that is also lighthearted but heavier on the story, That Time I Got Reincarnated as a Slime is perfect for you. In true fashion, the hero Rimuru dies an early death in our world, only to be sent to a new fantasy world as a completely basic slime. Luckily, slimes don't have much in the way of responsibilities, so they spend most of their time eating and exploring, accidentally becoming one of the strongest beings in the world in the process. Along the way they meet and recruit various groups, like goblins and dire wolves, helping them defend themselves from stronger threats. This keeps snowballing until, without even really intending to, Rimuru starts their own nation! It's a tale that starts small, becomes epic, but never loses its sense of humor or big heart.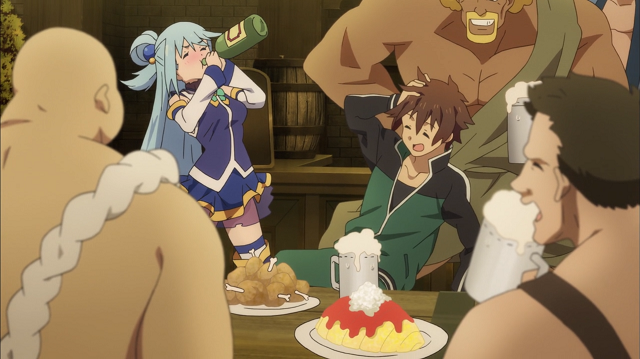 And there you have it, six anime to watch if you're looking for something to fill that KONOSUBA-sized hole in your life. With such a wide variety, ranging from the relatively serious to the flat-out absurd, hopefully you found something that interests you.
What anime do you think fans of KONOSUBA would love? Let us know in the comments below!
---
David Lynn can be found obsessing over Fate/Grand Order and D4DJ Groovy Mix on Twitter @navycherub.
Do you love writing? Do you love anime? If you have an idea for a features story, pitch it to Crunchyroll Features!