The hardest part of shopping the Crunchyroll store is picking what to buy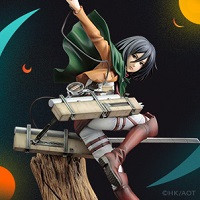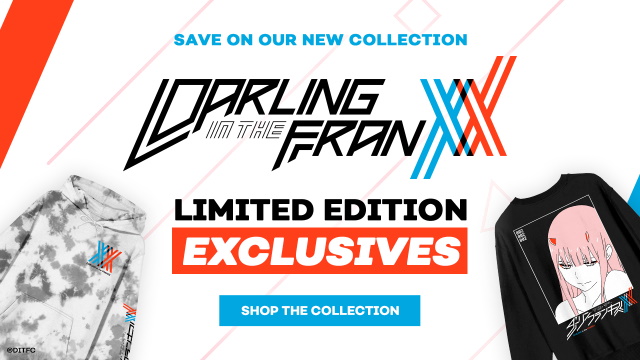 UPDATE 11/28/22: Added in the Cyber Monday deals to the article.
Crunchyroll has a lot of Black Friday deals on anime merch this year, so we thought we'd help you out by picking our top five favorites that are both cool-looking and on sale. And because we like variety, we selected different types of anime merch across franchises.
RELATED: GUIDE: The Best Holiday Anime Gifts at The Crunchyroll Store
That way, you're more likely to find something you genuinely love. Whether you're shopping for yourself, or looking for anime gifts, we have you covered. Let's dive in!
As a Cyber Monday bonus, we wanted to throw in something truly special for fans DARLING in the FRANXX. Crunchyroll has launched an exclusive clothing collection with hoodies, sweatshirts, t-shirts, and more featuring Zero Two, Hiro, and other favorite DARLING in the FRANXX characters and moments. It's time to use the Klaxosaur's secret weakness against them: good fashion sense.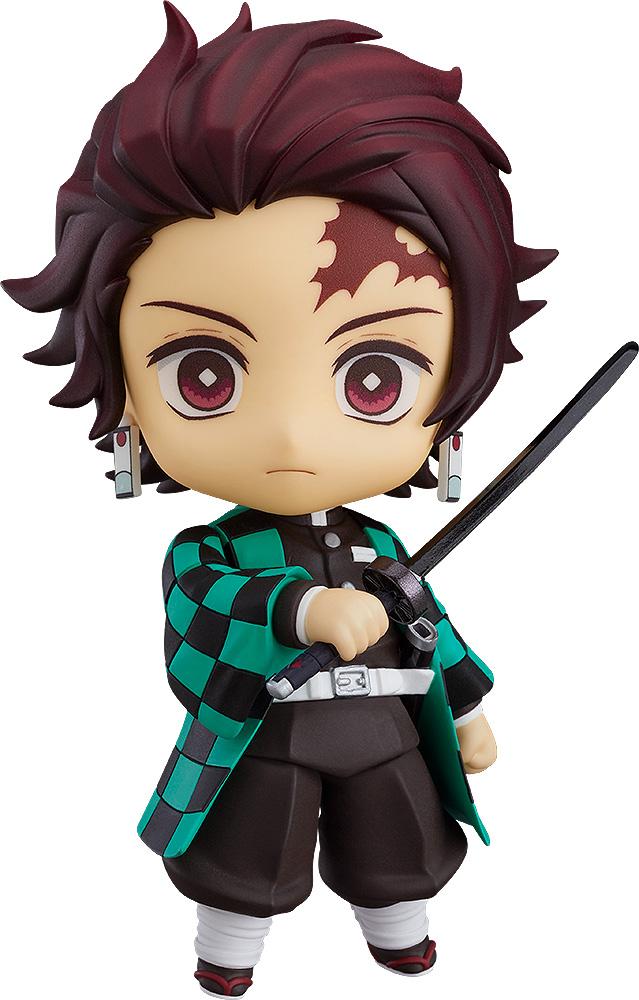 This Demon Slayer Nendoroid was such a bestseller that the company made a second release! And you can see why — with three face plates and interchangeable parts (including special effects parts to recreate First Style: Water Surface Slice and his Second Style: Water Wheel moves), the Tanjiro Kamado Nendoroid is a very versatile figure for collectors. Will you keep Tanjiro in the box or display him in glorious motion? Originally priced at $59.99, this Nendoroid is now only $47.99.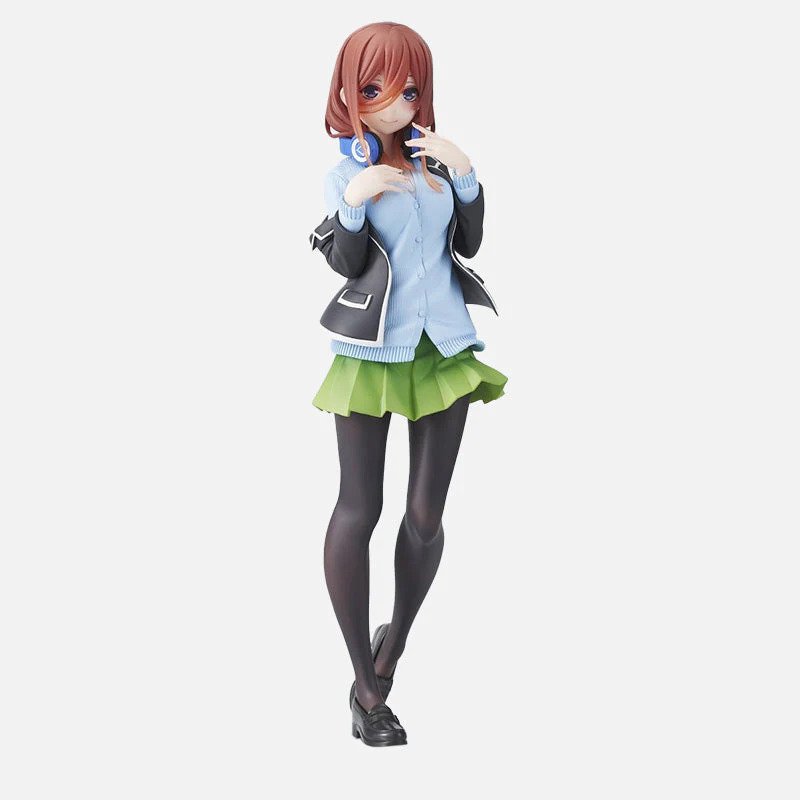 Here's a secret for you: the most challenging part of creating this list wasn't actually choosing our top five favorite Black Friday anime deals — it was deciding which one of The Quintessential Quintuplets to feature. With her iconic blue headphones, swooping bangs, and confident pose, we're picking Miku Nakano as our Black Friday Best Girl. Her Coreful figure is the perfect gift for those anime fans who love The Quintessential Quintuplets! Get it now for the discounted price of $20.79!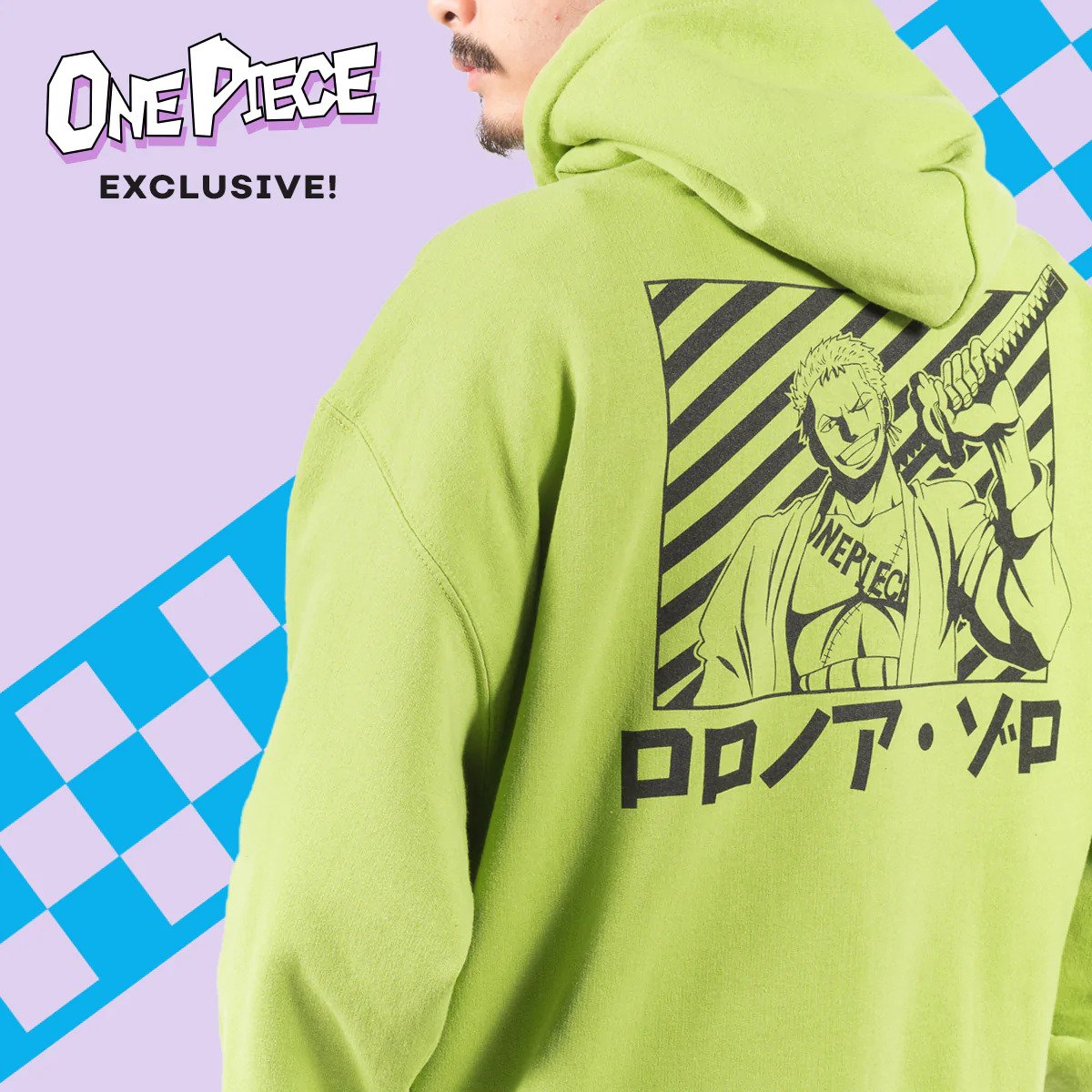 Protect yourself from the cold with the help of one of our favorite Straw Hat Pirates, Roronoa Zoro. As a swordsman, Zoro's weapons are, of course, swords. His style, however, is the extremely difficult Three Swords Style, and while this One Piece anime hoodie won't make you skilled at swords, it will give you a type of style: anime chic. Join the Straw Hat Crew in the least dangerous (but most fashionable) role: supporter. Ready for significant savings? This $54.95 anime hoodie is now available for only $38.47.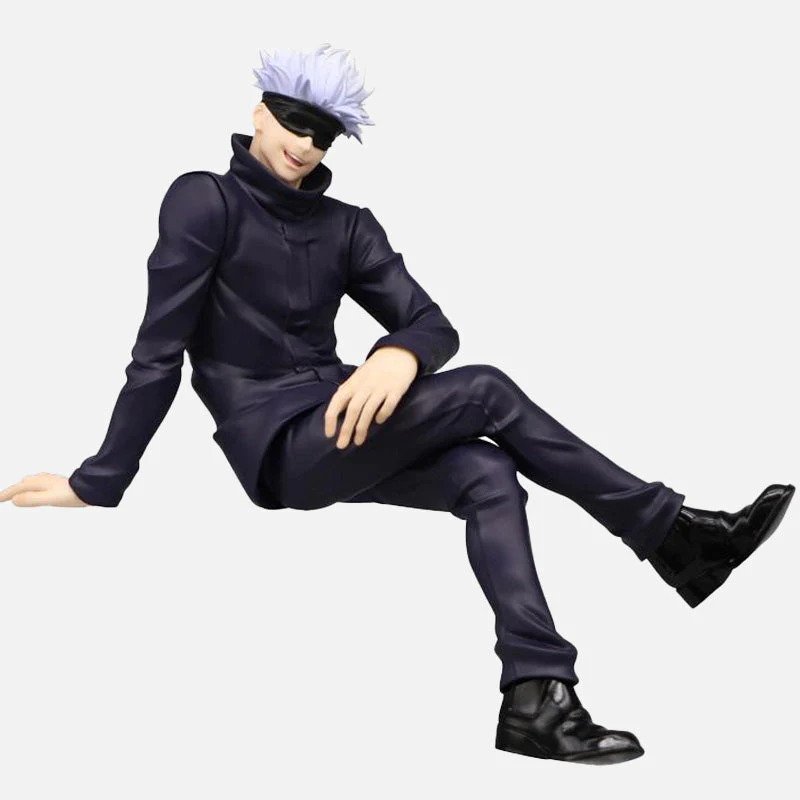 With all his power and talent, Satoru Gojo can do anything. But specifically, this Satoru Gojo can help you in the kitchen by keeping the lid on your instant ramen held down. We bet you never thought Satoru would help you cook, did you? He can also do all sorts of things that involve sitting, including posing in your figure collection. The original price of this figure was $24.99, but you can now get it for only $17.49.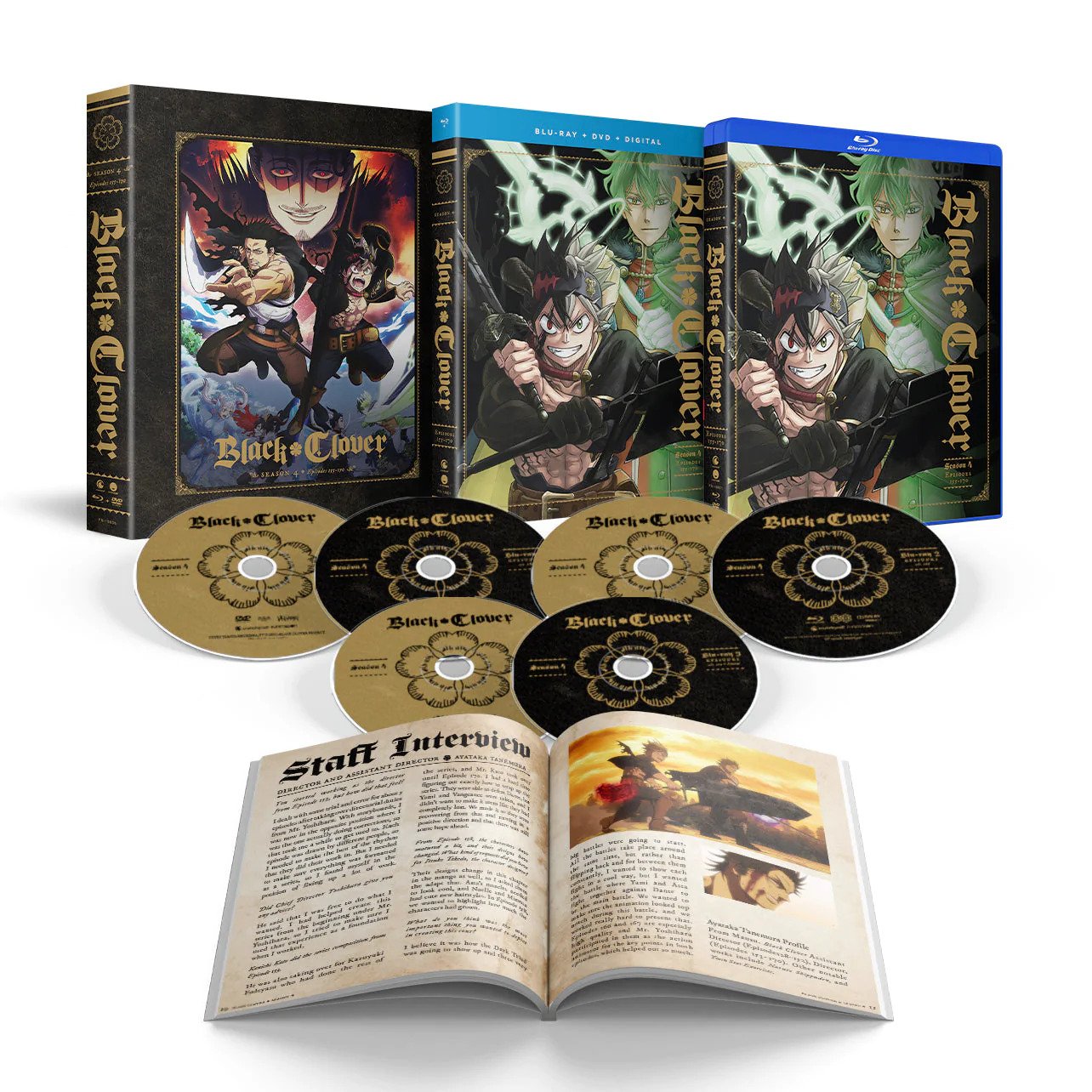 This wouldn't be much of a Black Friday list of best anime deals without an actual home video release! That's why we chose the fourth and final season of Black Clover on Blu-ray and DVD. Complete your collection with the conclusion of a fantastic story involving magic and the power that comes from being different. Get the whole season for $41.99!
Our Black Friday sale starts November 23 at noon PT and lasts until November 25 at 11:59 p.m. PT. Don't miss your opportunity to save up to 50% on select anime figures, collectibles, clothing, Blu-ray/DVD, and more!