Saya no Uta scenario by Gen Urobuchi, script writer for Madoka Magica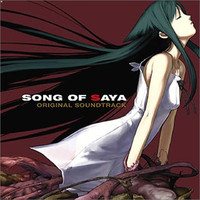 With a fully packed house at the JAST USA panel at Anime Expo 2011, they began by running through the titles released earlier in the year, including the biggest title, the adult visual novel Deus Machina Demonbane by Nitro+ which was finally released in May of this year.
Next, they continued to to talk about works in progress, including School Days HQ, the higher resolution version of the infamous adult visual novel School Days with new content which will be released uncensored. The date has been pushed back to 2012 as progress has been slow but steady. Other titles covered include My Girlfriend is the President (adult) where the Japanese developer actually created an English dubbed trailer for the Japanese release. The game is almost finished and should be available in the next month or month and a half.
Also discussed was the JRPG Aselia the Eternal that will be released under the JAST Densetsu brand. Despite an adult version of the game also existing, JAST will be releasing the definitive all-ages version. They are currently putting the finishing polish on various aspects and anticipate it will be available within another month or so.
They then went over their new Nitro+ titles including one of the most famous ones, Saya no Uta (The Song of Saya). Saya no Uta's scenario was written by Gen Urobuchi, the script writer for Puella Magi Madoka Magica. It is one of the games that solidified his reputation for dark stories. The other Nitro+ titles they will be releasing are two other Urobuchi Gen titles: Kikokugai - The Cyber Slayer and Outlaw Django, Hanachirasu, and Sumaga. All of these Nitro+ titles are adult games.
They concluded the panel by announcing that they are going to look into the possibility of releasing the Starry Sky otome game series. For those who aren't familiar, otome games are games for girls usually featuring a female protagonist and guys to woo, the reverse of the typical visual novel. As part of this process, JAST will be opening a website to gauge fan interest, and determine the best the method of releasing the game and if a release is possible. Starry Sky is for all ages. An anime adaptation of Starry Sky finished airing in June in Japan.
Read the live blog at bayoab.info
Image ©Nitroplus