Anime adaptation of horror novel now set for January 9th 2012 air date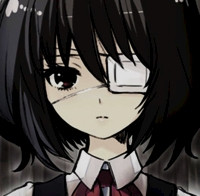 Following up on the July news of the Another anime adaptation being confirmed, the anime featuring character designs by Noizi Ito will now premiere on January 9th, 2012 with the following voice actors confirmed in the respective roles:
Sakakibara Koichi - Atsushi Abe
Mei Misaki - Natsumi Takamori
Sakuragi Yukari - Ai Nonaka
Akazawa Izumi - Madoka Yonezawa
Reiko - naoko sakakibara
Teshigahara - Tomoaki Maeno
Mochizuki - Kazutomi Yamamoto
Tatsuji - Hiroaki Hirata
Additionally, the following artists have been confirmed to perform the opening and ending themes:
OP by Ali Project
ED by Annabel
Special thanks to Crunchyroll member BattlerEndless9 for the tip!
---
Humberto Saabedra is the Editor-in-Chief of AnimeNews.biz and is also an occasional columnist for Ani.me. He can also be found rambling about rolling tubes on Twitter @AnimeNewsdotbiz.