Haruhi cast as Mimawarigumi assassin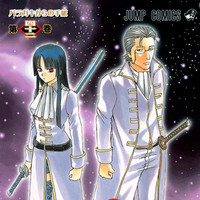 The Gintama anime's new adaptation of the "Baragaki Arc" features a couple additions to the alt-history comedy action's already sprawling cast. Veteran voice actor Toshiyuki Morikawa (Griffith in the Berserk TV series) is historical samurai Sasaki Isaburo. Meanwhile, delighting many fans, Haruhi Suzumiya herself, Aya Hirano, plays assassin Imai Nobume.
The arc introduces the Mimawarigumi, an elite police force simular to popular Shinsengumi, but composed of higher ranking samurai.