The event was held peacefully without any incidents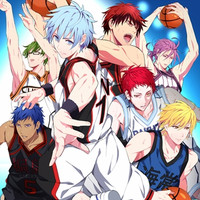 Tokyo Big Sight, a convention center in Tokyo best known as Comiket's venue, received a letter threatening the creator of Kuroko's Basketball, Tadatoshi Fujimaki, on October 13th. The letter came with white powder and said, "I hate Tadatoshi Fujimaki. If you don't cancel the Kuroko's Basketball event, I will disperse drugs." Following the previously confirmed three, this was the fourth threatening letter related to the manga and the creator.
Tokyo Big Sight scheduled a doujinshi event of the manga "Shadow Trickster 3" with 2,000 circles on October 21st. The Metropolitan Police Department searched the building, but nothing suspicious was found. In cooperation with the police, the organizer of the event, Studio YOU, required a baggage check for all participants on the day of the event. Though there has been no official announcement yet, I estimate the number of the visitors was between 15,000 and 20,000. Thanks to strict police security, the event was carried out safely as planned yesterday.
Source: Yomiuri TV
image © Youmedia co.,Ltd.